Il Piccolo Blog
Furniture, shapes, colours and light: how to furnish a balcony?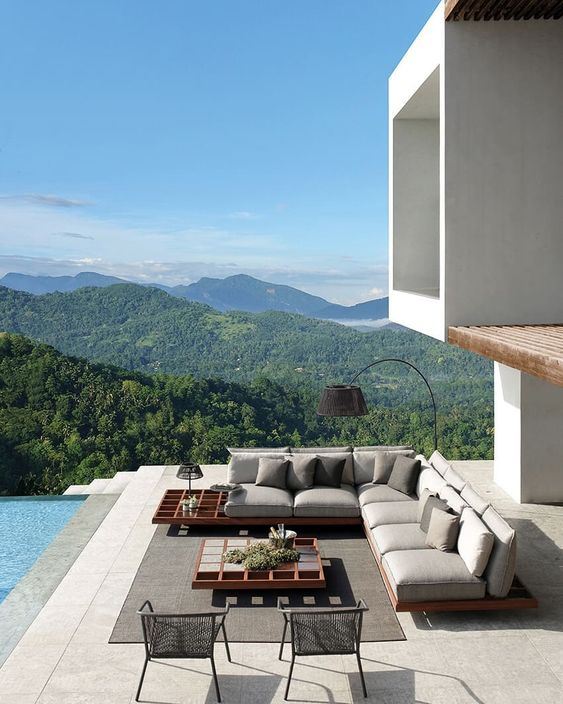 Covid's new emphasis on outdoor spaces
The pandemic has emphasised the importance of having an outdoor space, be it a garden, a patio or a huge terrace. Advice on how to furnish a balcony has therefore become more in demand, because if previously people did not give too much importance to the appearance of outdoor spaces, now they want to create something aesthetically pleasing and functional.
Beware of the sun: from gazebo to pergola
What should you start from when deciding how to furnish your outdoor terrace? The first point to take into account is the difference, which seems obvious but is not always so, with a covered one. If in the latter you are not directly exposed to the sun and possibly rain, in the former you are. It is therefore essential to provide areas that remain in the shade, for example where one eats. It could be that, due to the way the terrace itself is oriented, there are spots where the sun never reaches, but this is unlikely. One could therefore opt for a parasol, but very stylish is instead to opt for a gazebo or even a pergola, to cover the table or sofas. The latter are solutions that significantly increase the liveability of the outdoor space (eating under the midday sun in August is not the best…) while creating a room on the terrace.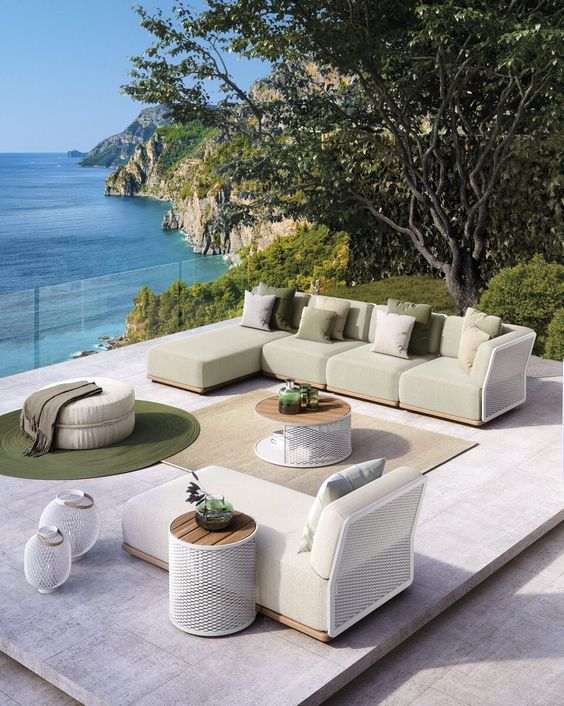 What to start with when choosing how to furnish a balcony: from the kitchen to the living room
Unless you are dealing with a truly immense space, when thinking about how to furnish a balcony, you need to establish what you want to do with it.
If the intention is to cook and eat together with friends, an excellent solution are outdoor kitchens, which have been increasingly in demand in recent years (another element due to the pandemic). Modular elements can be chosen, starting with the bare minimum (hob and sink), to which a grill and barbecue can be added at a later date if desired. Concealed models close up, protecting the hob and also becoming less aesthetically visible. The materials? It is essential to bear in mind that they will be exposed to the weather, heat and cold, so it is essential that they are durable. Very suitable is stainless steel, which also has excellent hygienic qualities, as well as, for less modern environments, granite.
The perfect materials and styles to furnish your terrace
When deciding how to furnish a balcony, in fact, in addition to the functions you want it to take on, you cannot help but remember that any type of furniture must be able to withstand the first storm. As far as style is concerned, it is desirable to give continuity with what dominates in the home.
So what are the right materials to consider when choosing how to furnish a balcony? For outdoor sofas, which can create a comfortable living room, teak or aluminium are perfect, but also technical ropes, resins, cement, ceramics, stone, technical fabrics with corresponding padding, stainless steel and other woods such as iroko, as well as wood and rattan. For the table and chairs, they range from metal to steel to wood, or, although a decidedly less elegant solution, plastic.
One can indulge, when choosing how to furnish a balcony, in the shapes: from essential and linear to more unusual. By now, outdoor interior design equals indoor interior design in choice! For colours, you never go wrong with whites, blacks and greys. Gaudy colours are more challenging, a very special choice.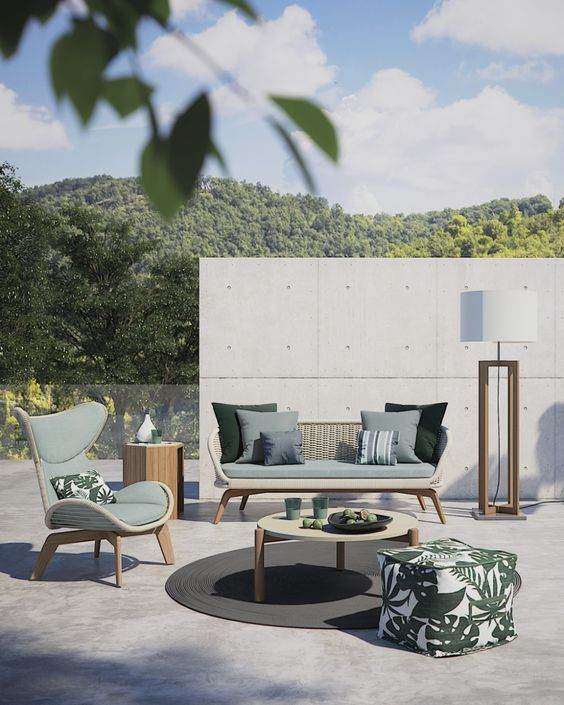 Lights and plants, a must-have!
Also not to be underestimated is light. You don't have the option of using lamps or spotlights on the ceiling, so a possible choice is to combine wall lights and spotlights with terrace lamps, resting on the ground. Pay attention to their shape though, they must also be a design touch! Don't forget plants and flowers. They should be chosen according to the sun exposure of the terrace, but are the extra element to create a refined and relaxing ambience.
Need to furnish your home or a single room?
Choose a top-notch woodworking shop.

We have over 50 years of experience!
Contact Us
Il Piccolo, a second generation family-run joinery, opens its own showroom in Lugano. With over 50 years of experience, Il Piccolo brings with it a wealth of technical and design knowledge of the highest level, thanks to the numerous interiors designed and furnished all over the world. In particular, Il Piccolo has a wealth of experience in the design and production of several corner wardrobe models. Finally, Il Piccolo represents the world's most prestigious furniture brands.
Our company designs, manufactures and sells the best of made-in-Italy interior design, following the customer from the design to the realisation, delivery and installation of the work, supplementing the process with a precise and professional assistance service. Looking for the ideal corner wardrobe for your room? CONTACT