Il Piccolo Blog
Lounge outdoor, when comfort meets design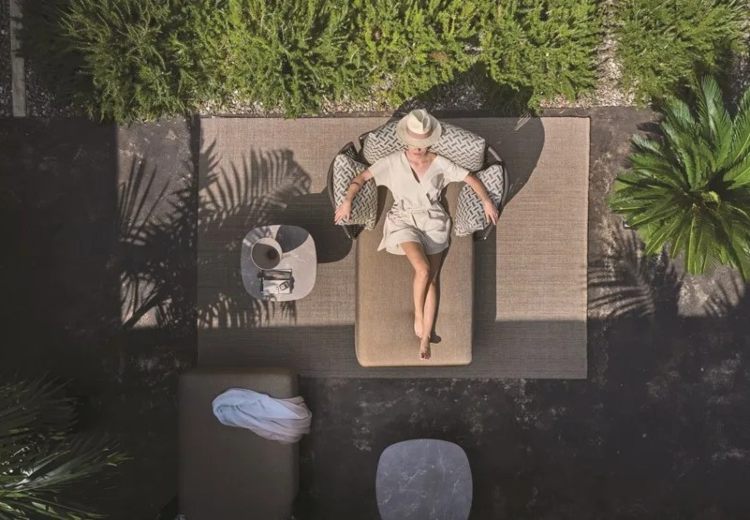 What is an Lounge outdoor?
It's summertime and you have an irresistible urge to spend time outdoors to care for your tan, simply stay in the fresh air, relax by reading a book, listening to music or even sleeping. So how do you choose an outdoor chaseilongue that allows you to be comfortable in relaxation while at the same time being aesthetically pleasing, given that outdoor furniture is becoming more and more popular?
The definition of a chaiselongue is an elongated armchair with a single raised headrest, designed for lying down and getting comfortable. When it is declined for outdoors, it is a reclining sofa with outdoor seating, basically the classic deckchair but with great attention to comfort and appearance. In most cases it is now integrated into a larger outdoor lounge, with a small table and perhaps a sunshade.
The essential characteristics of an Lounge outdoor
When talking about outdoor furniture, one must always consider that it must be durable, because it is exposed to the elements. If you have enough space, you can set up a gazebo, otherwise sofas and tables must be able not to be ruined or discoloured by sunlight or rain. The most prestigious brands seek compromises between functionality, durability and design and have revisited the Lounge outdoor in different keys, providing a wide choice and allowing you to find the right solution for your space in terms of appearance, size and materials. It is fundamental to aim for something comfortable and also ergonomic, if you want it to recline so that you can gradually choose the position you wish to assume, more reclined while sunbathing, more seated when chatting, reading or having an aperitif, and adjustable headrest and footrest for absolute comfort and customisation. Very useful is the sundeck.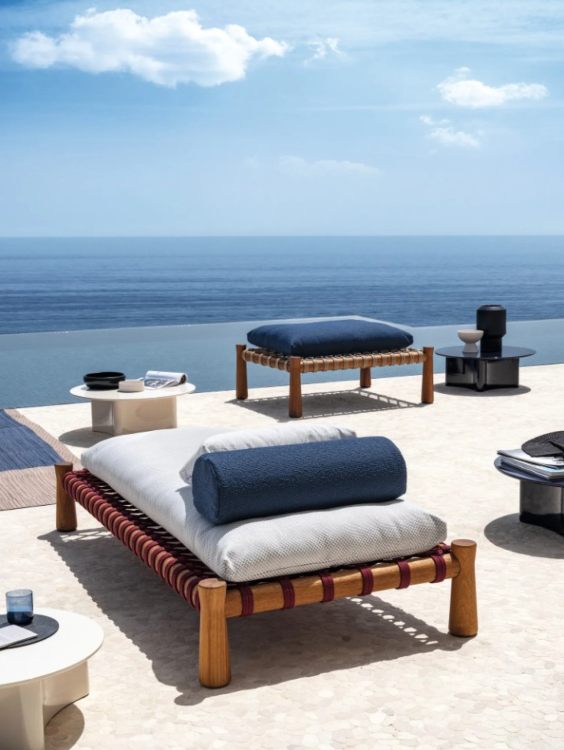 The materials for an Lounge outdoor, with an eye on durability
With regard to materials, as with all outdoor furniture, the Lounge outdoor can be made of wood (light and modern solutions such as iroko, teak and rattan are popular, but also others that create massive structures), aluminium, which is used so much in all outdoor furniture, from kitchens onwards, iron (but beware of rust), metal, possibly even types of plastic such as polypropylene, although this is not the most aesthetically pleasing solution. Before choosing, bear in mind that if you want to move the cot, you should opt for something not too heavy. If it is intended to remain permanently fixed, the problem does not arise. Technical materials are also very popular.
Often, to promote comfort, the Lounge outdoor has a cover or uses cushions. They, too, must remain beautiful even during inclement weather. Fabrics such as cotton or linen or others such as textilene can be used.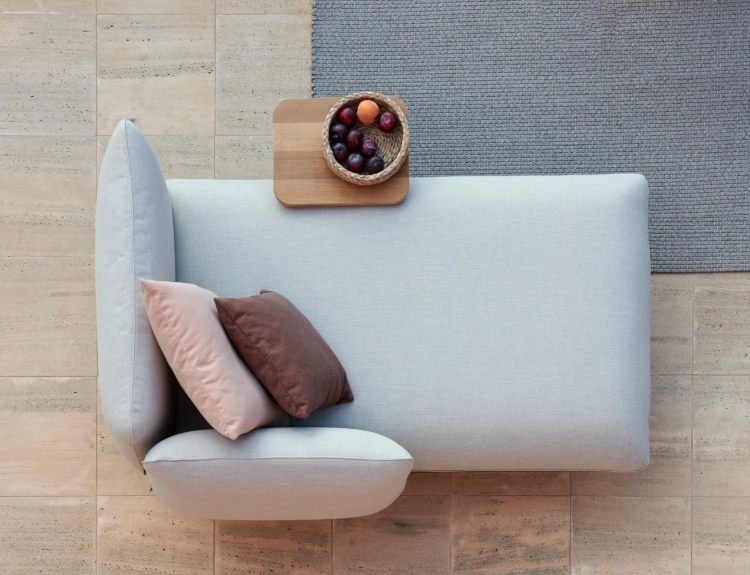 Classic or modern? Minimalist or eccentric? There are solutions for every style
It is the lines that make the difference and there really are choices to suit all tastes, whether for those who like their sun loungers light and essential or for those who want something decidedly more imposing and heavy. The exterior must now generally follow the choice of interior design, from classic to modern. Many designers have put their hand to the concept of the Lounge outdoor, creating an infinity of models and solutions, some more similar to the classic sofa, others more eccentric and original, to find the right way between design and comfort. You can therefore choose between essential and minimalist lines, which is the trend that is all the rage in luxury gardens and terraces, and particular and more classic shapes.
As far as colours are concerned, earthy tones, white, black and for something original you can opt for bold colours. The pattern and colour of the cushions also becomes a design element.
Need to furnish your home or a single room?
Choose a top-notch woodworking shop.

We have over 50 years of experience!
Contact us!
Il Piccolo, a second generation family business, opens its showroom in Lugano. With over 50 years of experience, Il Piccolo brings with it a wealth of technical and design knowledge of the highest level, thanks to the many interiors designed and furnished around the world. In addition, Il Piccolo represents many of the best international luxury furniture brands. We design, manufacture and sell the best in design. Also with regard to La Cornue kitchens, we follow the customer from the design to the realisation of the project, integrating the whole process with a precise and professional service.CONTACT US