Il Piccolo Blog
From the legs to the material, here is what characterises modern tables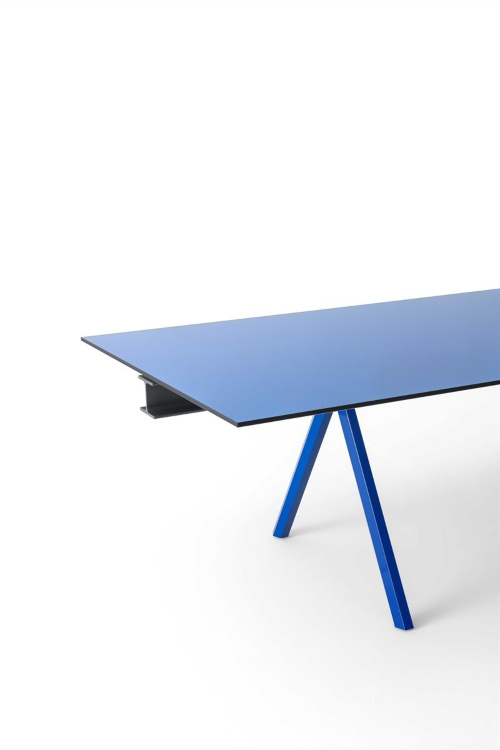 The table is always synonymous with conviviality
In modern kitchen concepts, there is a growing tendency to choose to eat around the island that becomes the table, avoiding the table. But it is still, and rightly so will always be, associated with conviviality, with time spent together. And it is not true that the table is only suitable for classical contexts: this is demonstrated by the numerous models of modern tables on the market from which one can choose.
What shape for your modern table? Pros and cons of round, square and rectangular
If one's decision is to stick to the traditional concept by placing a table in the kitchen or in the living room or both, one must however pay special attention to the choice of size, shape and style. The first question to answer, whether you want modern tables or more classic tables, is the shape. Is it better rectangular, square or round? Take into consideration the space you have available and how many people need to sit around the table (if you only have occasional guests you can think of an extendable solution). A rectangular one necessarily creates coded and hierarchical seating, as there are table heads. A square or round table cancels distances and roles and creates a more dynamic ambience. The round version with the same surface area is less bulky. And don't forget that one must be able to move with the chairs. A particular variant, although not very practical, is the round version.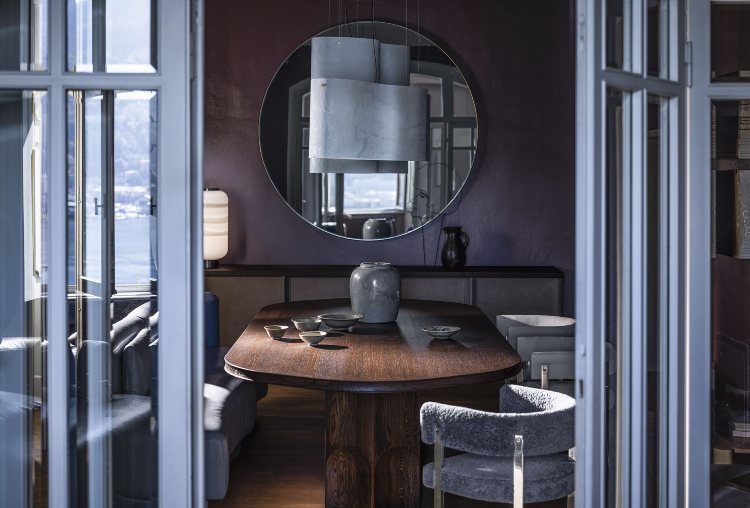 Differences between modern tables and classic tables
What differentiates tables considered to be modern, to be inserted in contemporary or modern interior design contexts, from classic tables? Firstly in the shapes, which in classic cases are massive and important and in modern ones essential. This does not necessarily mean geometric, because they like unusual lines. Then in the material: if in the classic context solid wood is usually opted for, in the contemporary one wood remains the most used but is often combined with others. Green light to combinations of wood and metal, wood and glass, even glass and marble. But that's not all: metal can also serve as a base and be combined with glass for modern, futuristic solutions. Glass or ceramic can also be used without other materials, for an elegant and refined table (but impractical, especially with glass, if you have children).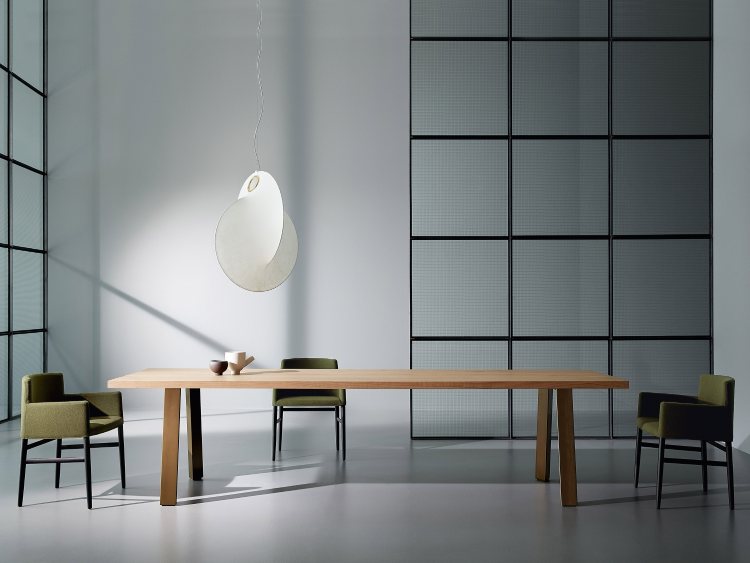 The legs, a detail that makes the difference in a modern table
If in the collective imagination and in the classical conception a table is thought of as having four legs, when it comes to modern interior design there are no longer any written rules. One can certainly opt for this solution, but enliven it a little with particularly fine or particularly thick legs, or legs that are not perpendicular to the table top but perhaps a little inclined. Modern tables often have a single leg supporting them in the middle, which must in any case be fairly sturdy. And unlike classic furniture, where it is a functional element, it becomes part of the table's charm. Particular shapes, even large ones, can therefore be chosen, becoming the most special and characteristic element of the table.
Paying great attention to design, modern tables are carefully finished. A detail or decoration, whether on the legs or the top, can make all the difference! Even the chairs must be chosen in such a way that they blend in well while leaving the leading role to the table.
Modern tables for outdoor
With the summer season, everyone likes to be outside: choose tables for the garden or terrace. The criteria are similar, with a focus on weather resistance.
Need to furnish your home or a single room?
Choose a top-notch woodworking shop.

We have over 50 years of experience!
Contact us!
Il Piccolo, a second generation family business, opens its showroom in Lugano. With over 50 years of experience, Il Piccolo brings with it a wealth of technical and design knowledge of the highest level, thanks to the many interiors designed and furnished around the world. In addition, Il Piccolo represents many of the best international luxury furniture brands. We design, manufacture and sell the best in design. Also with regard to La Cornue kitchens, we follow the customer from the design to the realisation of the project, integrating the whole process with a precise and professional service.CONTACT US