Il Piccolo Blog
Modular wardrobes, a customizable, functional and design solution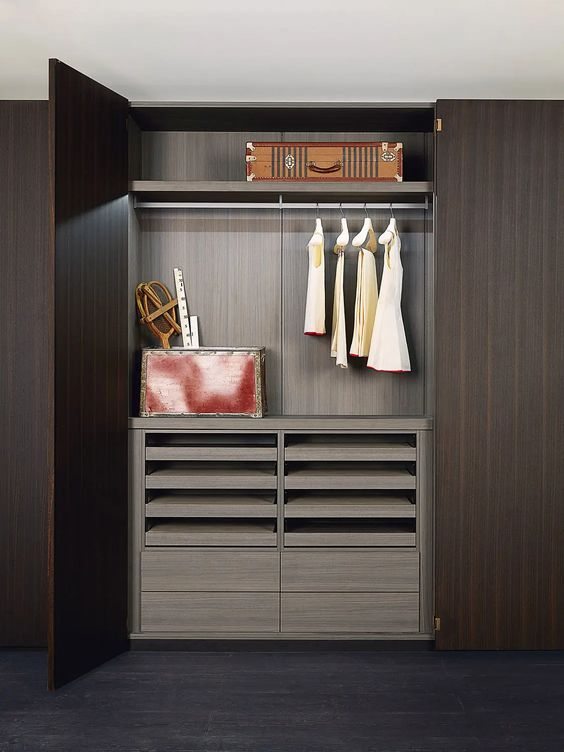 The importance of closets in the bedroom and beyond
When designing a bedroom, the goal is to create an environment tailored to the person who is going to live in it, capable of combining his personality, hobbies and specific needs for rest. There is also a need to allow him or her not only to sleep at their best but also to have at their disposal, in a practical and convenient way, everything they need. For this very reason, in addition to the bed, one of the most important pieces of bedroom furniture is undoubtedly the closet, which must be able to hold clothes, jackets and accessories. To best suit different needs and rooms, a popular and very useful solution is modular wardrobes.
Modular wardrobes and custom closets allow you to take advantage of every inch
They allow you to customize according to measurements, heights, widths, depths and organization your wardrobe space. They are an idea that fits perfectly in other rooms, such as the entrance hall, where jackets and shoes are often left,the hallway or even the living room, combining functionality and appearance. What is the difference, however, between custom-made closets and modular wardrobes? The ultimate goal of both types is to create customized solutions for each context. A custom-made closet is made by a carpenter's shop or ateliers that work on unique projects, starting with the customer's measurements and needs. These are each time unique pieces, not replicable, which can also fit into particular environments, think of attics, rooms with sloping ceilings or apartments with particular square footage, meaning very large or very small. A modular closet is made from what is already on the market, starting with a series of modules, which will be placed side by side to make the perfect solution for the room where it will go. Of course, custom modular wardrobes can be requested, where individual modules are made by craftsmen from the individual context.
Closets, style, design and space
A closet, whether it is modular or has a single structure, must be able to fit in with the style and design of the room while providing as much space inside as possible, since there are always many clothes, jackets, shoes and even other accessories to be stored. If possible, it should in turn take up as little space as possible, with solutions such as sliding doors. In some cases we opt for a walk-in closet, which has the same basic function but also allows for a kind of dressing room and takes up less floor space.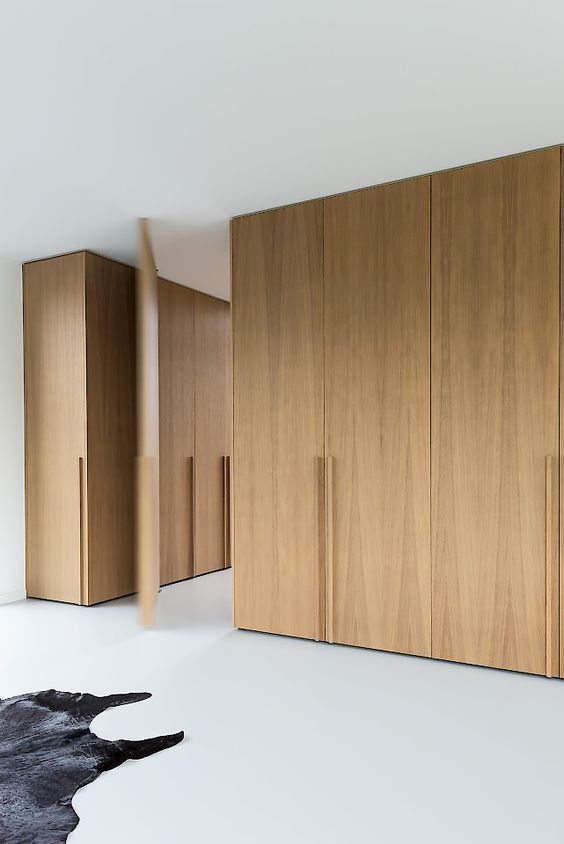 The shape of a modular closet
The shape of modular wardrobes depends a lot on that of the room where it will be placed, keeping in mind the prerogative of being as spacious as possible and therefore being able to take advantage of corners and inches that would otherwise be lost. One of the most widely used space-saving solutions is that of a corner closet, which rests on two walls. You can even increase the modules used, going to create an L shape that rests on three walls. Before deciding to put in a corner or L-shaped modular closet, keep in mind that you need, on each wall, the necessary centimeters to ensure depth: of course, the greater it is, the greater the space.
A solution that is very suitable for the world of modular furniture and is used especially in children's rooms is that of bridge closets. In fact they are structures that connect several sections of the bed, actually you can also put other furniture in it such as a desk or a sofa or turn it into a space for games.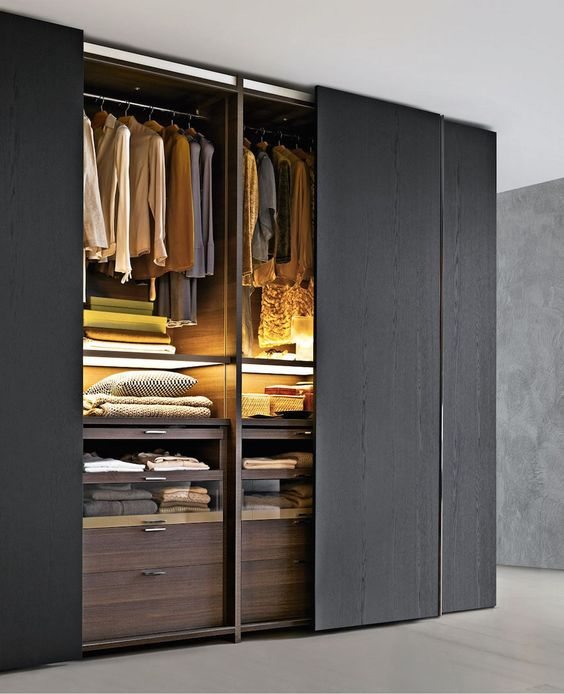 What materials to use for modular wardrobes?
As far as materials are concerned, the prince one for cabinetry still remains wood, capable of being solid and durable. But for contemporary interior design, modern materials such as metals can be used.
Need to furnish your home or a single room?
Choose a top-notch woodworking shop.

We have over 50 years of experience!
Contact us!
Il Piccolo, a second generation family business, opens its showroom in Lugano. With over 50 years of experience, Il Piccolo brings with it a wealth of technical and design knowledge of the highest level, thanks to the many interiors designed and furnished around the world. In addition, Il Piccolo represents many of the best international luxury furniture brands. We design, manufacture and sell the best in design. Also with regard to La Cornue kitchens, we follow the customer from the design to the realisation of the project, integrating the whole process with a precise and professional service.CONTACT US