Il Piccolo Blog
The working environment is important: rules of  office interior design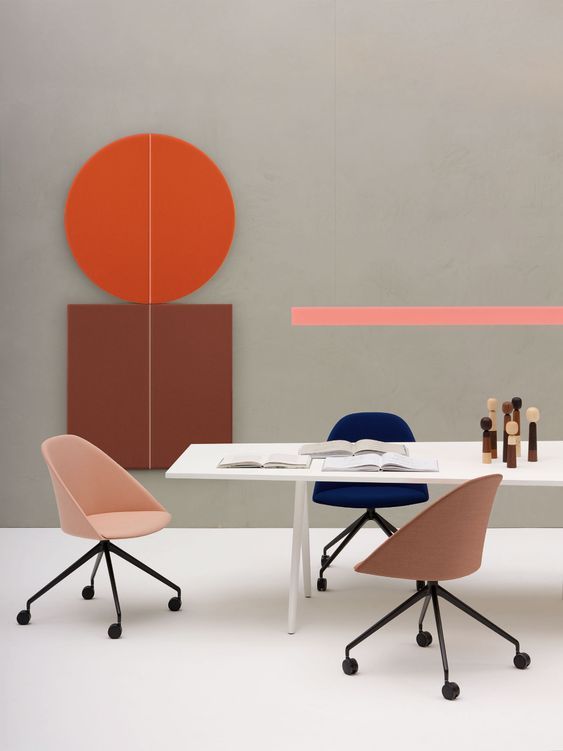 What are the principles to follow when furnishing an office
A comfortable environment, where you can concentrate in the best possible way, but also formal and representative, especially if you have to meet guests and clients. A place where everything is designed to rationalise working time and at the same time where you can share time with colleagues without disturbing each other. When choosing how best to furnish and what atmosphere to give your home, office interior design should not be overlooked either, for style and to help everyone work at their best and at ease.
When deciding on office interior design, start with how many people work there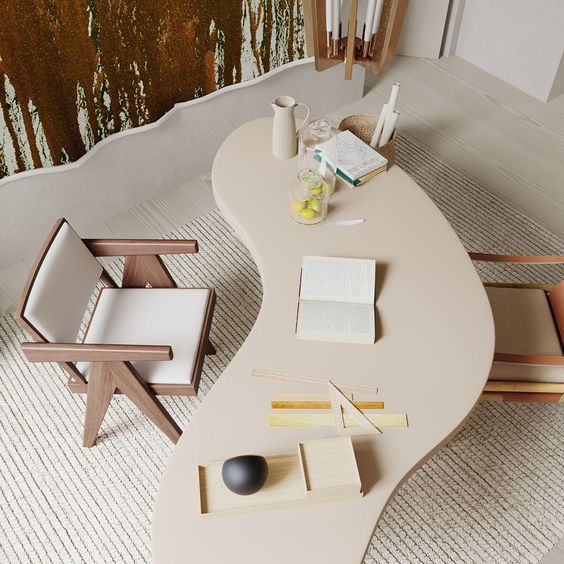 Obviously, it is different if you are talking about an office that is perhaps in your home or where you work alone than if you are dealing with one or more rooms where there are several people at the same time and there is a bustle of people. A large open space where several employees are working must allow for communication, to interact better and create a good team, but at the same time it must preserve everyone's concentration. Mobile separations can be provided to create a workstation for each person, with a desk, chair, PC and everything else they need, without separating them completely.
The basic elements of an office
It is obvious that whether you are thinking of an office for one person or furnishing the space for a team, the main elements are the desk and chairs. Office interior design must be marked by comfort: the chair in particular must favour ergonomics and not create problems for the back if one sits for a long time, the desk must be at the right height, one must make sure that one has the documents and accessories one needs as close to hand as possible, even the light and technology must be designed so as not to tire the eyes too much.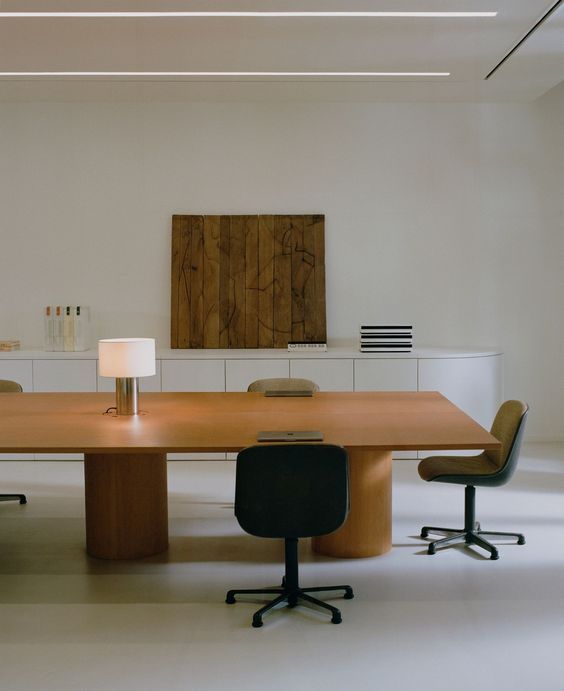 How to choose chairs and desks
Choose chairs that are adjustable, both in height and tilt, so that everyone can find their best position. The choice of materials is vast, from metal to leather, as is the style, but the first characteristic must be comfort. The desk must be adequately sized to be able to have PCs and accessories within easy reach, from binders to stationery, and if necessary it can have drawers. Again, there are different stylistic and material solutions, there are metal desks or wooden models, for more refined choices one can opt for glass. Modern trends call for environmentally friendly and sustainable materials such as wood, aluminium, plastic, bamboo, cork, jute and linoleum.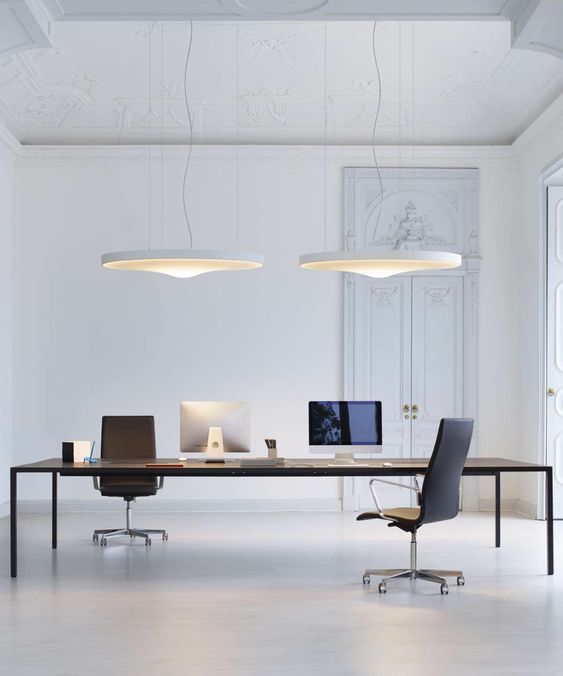 Office interior design must adapt to modern requirements and therefore be equipped with all the technology that best enables them to perform their functions, to work remotely and with video conferencing. For those who do home working and do not have a real workspace, there are retractable desks that conveniently transform into something else.
How office interior design is evolving, from colours to green
Soft colours are usually recommended for offices, such as classic white or beige or cream. However, there are modern trends in office interior design that speak of strong colours that give a feeling of energy. For team-building concepts, many call for a hybrid environment, where one can not only work but also socialise, with areas for relaxation and areas for refreshments or even recreation.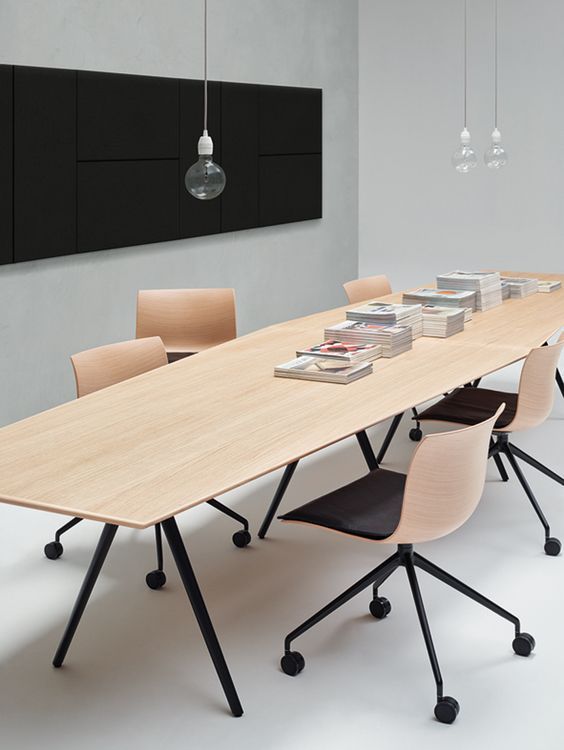 Following sustainable interior design, there are calls for optimising consumption and lighting, while at the same time providing corners with greenery, which relaxes and creates harmony.
Need to furnish your home or a single room?
Choose a top-notch woodworking shop.

We have over 50 years of experience!
Contact us!
Il Piccolo, a second generation family business, opens its showroom in Lugano. With over 50 years of experience, Il Piccolo brings with it a wealth of technical and design knowledge of the highest level, thanks to the many interiors designed and furnished around the world. In addition, Il Piccolo represents many of the best international luxury furniture brands. We design, manufacture and sell the best in design. Also with regard to La Cornue kitchens, we follow the customer from the design to the realisation of the project, integrating the whole process with a precise and professional service.CONTACT US