Il Piccolo Blog
Open kitchen: the best advice for making the right choice for your specific needs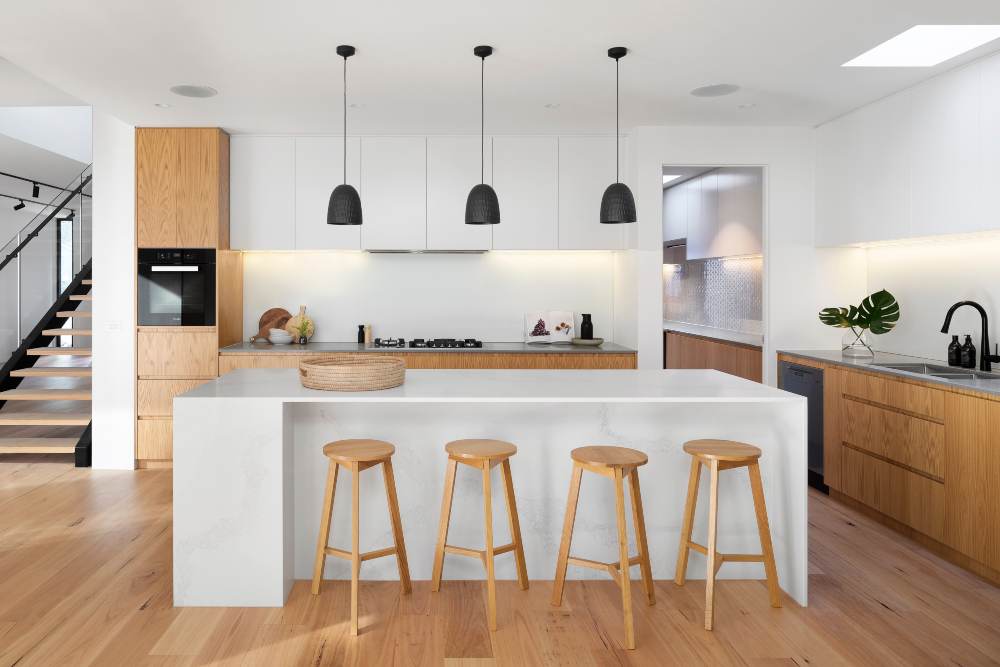 Those who choose an open kitchen are opting for a contemporary approach to furnishing domestic spaces. In particular, furnishing with such a kitchen can be a choice dictated by functional or stylistic reasons. However, it is a furnishing solution that can be used in various circumstances and for various reasons.
Generally speaking, there are two cases that lend themselves most to the installation of a kitchen with this specific type of structure: small houses and open spaces. In both contexts, the open kitchen allows you to optimise the available space and obtain solutions that are both customised and also original.
What are the main benefits of purchasing an open kitchen?
This type of kitchen is an interpreter of a way of living this space of the home devoted to sharing and conviviality. In fact, the absence of barriers when entering the room and the fact of being able to move around in an open space encourage the involvement of those present and invite them to spend time in company around the cooker, waiting for the food to be ready and brought to the table.
One of the most obvious advantages of choosing these kitchens is the optimal use of space. It goes without saying: an open kitchen can be installed even in small rooms and, with a few small measures, all available space can be used to create a complete and functional environment.
Among the most common solutions, there is the addition of a multifunctional island in the centre of the kitchen or, if space is at a premium, the choice is for ceiling-high units.
A further advantage of using open kitchens is that they are very easy to customise. One can in fact choose the configurations one prefers, in which the most diverse materials can be used and in which details can be added to make the room truly unique.
Often, an open kitchen is installed in an open space or loft. In both cases, the kitchen space and the living area are contiguous. In this specific case, i.e. when deciding on the installation of such a kitchen, a design can be drawn which, in terms of colour and style, will also be in harmony with the living area.
How to design an open kitchen?
The characteristics of the furniture design will naturally be influenced by the size of the space to be furnished. In the case of a small open kitchen, which perhaps opens onto the entrance of the house, it will be necessary to adopt solutions designed to exploit every available inch and to maximise the functionality of the room.
On the other hand, in a large open space, you can focus more on details and create a kitchen with an elegant and refined look.
In any case, choosing a made-to-measure design is the perfect solution for having a customised open-plan kitchen that faithfully reflects all your desires. Custom design is also ideal when there are constraints that prevent or make it difficult to install a standard kitchen, such as windows or uneven walls.
Furthermore, when defining the design of the open plan kitchen, it is a good idea to consider various alternative configurations, in order to weigh up the pros and cons of each hypothesis and thus identify the most suitable for the specific case.
In addition to kitchens with a linear configuration, it is a good idea to also consider kitchens with an island and peninsula. These are modern solutions that are very functional and – as mentioned above – often prove to be the winning idea for creating a certain stylistic continuity between the kitchen and living area.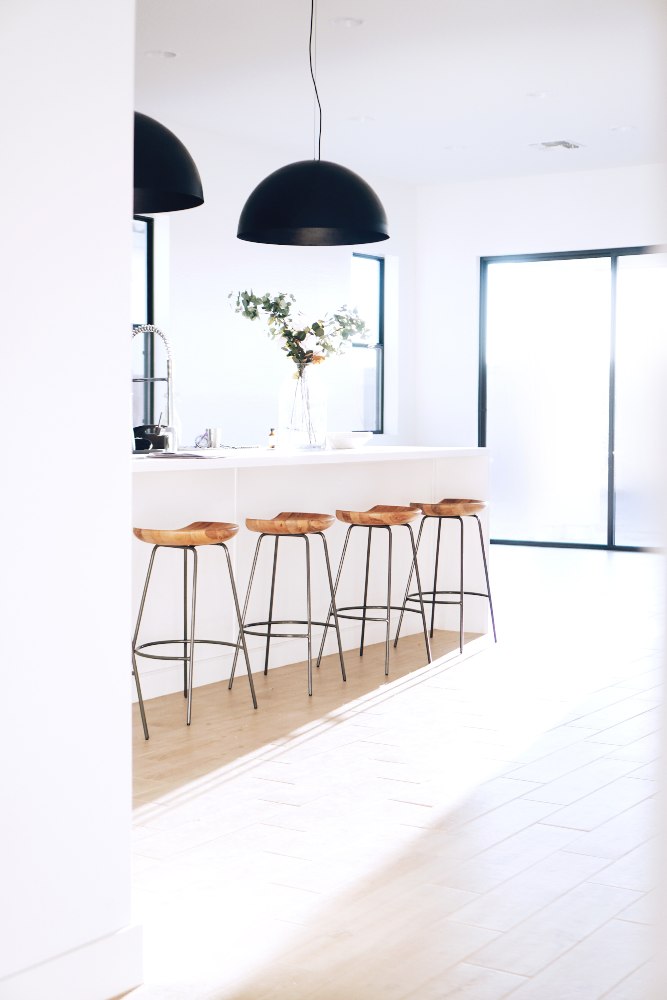 What style is best to choose for an open kitchen?
The design of an open kitchen is consistent with a contemporary interpretation of interior design. This does not mean, however, that such a kitchen must necessarily have a modern style. From a stylistic point of view, it is in fact possible to choose from an infinite number of models and finishes, in order to find the combination that best reflects one's needs on a case-by-case basis.
Generally, wood is used to construct open kitchen furniture, which is varnished to bring out the natural grain and colours of the wood. Alternatively, the wood can be treated with a coloured opaque varnish. Other materials, such as granite, marble or steel, can be used alongside wood and are also perfect for creating functional and elegant worktops.
A traditional-style open kitchen will look warm and cosy, while a modern kitchen will be more sophisticated and sophisticated. Between modular kitchens and customised solutions, everyone can find the perfect kitchen for their home. Depending on the desired end result, open compartments, drawers or wall units closed by doors can be inserted.
Regardless of the configuration and styles chosen, there is one feature that all open kitchens have in common. In addition to being a characterising element, it is also a tip to ensure that the room appears to its full potential. The suggestion is as follows: it is important that the kitchen is always tidy and that all fittings and accessories are in place so that any clutter does not upset the overall sense of balance in the room.
Need to furnish your home or a single room?
Choose a top-notch woodworking shop.

We have over 50 years of experience!
Contact Us
Il Piccolo, a second generation family-run joinery, opens its own showroom in Lugano. With over 50 years of experience, Il Piccolo brings with it a wealth of technical and design knowledge of the highest level, thanks to the numerous interiors designed and furnished all over the world. In particular, Il Piccolo has a wealth of experience in the design and production of several corner wardrobe models. Finally, Il Piccolo represents the world's most prestigious furniture brands.
Our company designs, manufactures and sells the best of made-in-Italy interior design, following the customer from the design to the realisation, delivery and installation of the work, supplementing the process with a precise and professional assistance service. Looking for the ideal corner wardrobe for your room? CONTACT US!