Il Piccolo Blog
Shapes, materials, colours, style: a guide to choosing an original sofa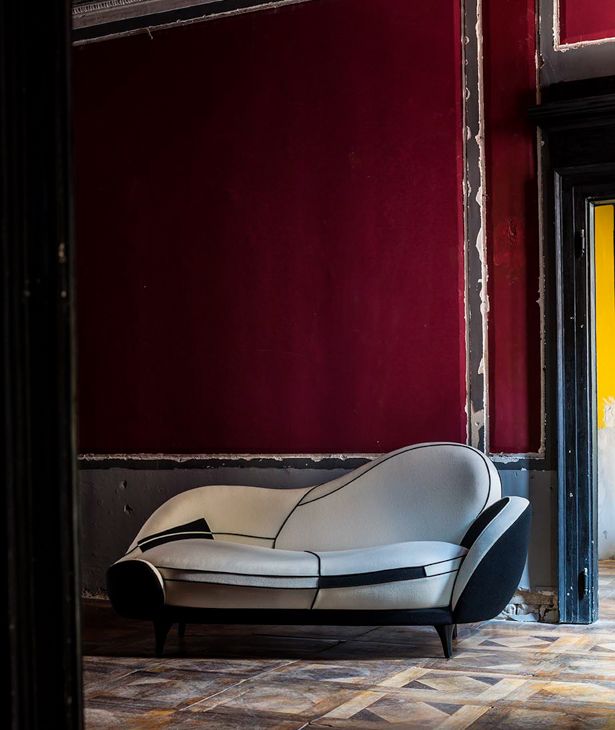 The central role of the sofa, which must be beautiful and comfortable
The sofa is one of the most important pieces of furniture in a living room: it must be elegant and refined to set the tone, and at the same time soft and comfortable. The many solutions on the market make it possible to combine the two desires, satisfying even those who want an original sofa, unusual in the context in which it fits.
A contrast of styles for an original sofa
For variety and to create a different ambience from the usual, the focus is on the object that is different from what everyone has, even extravagant.
Placing a sofa that is original may mean focusing on a style that contrasts with that of the room. For example, in an extremely modern and minimalist living room, a piece of furniture that comes from tradition, of important dimensions, perhaps made of leather, with important shapes, creating a retro philosophy (the opposite works less well, i.e. a very modern sofa in a classic room, but it can certainly be done).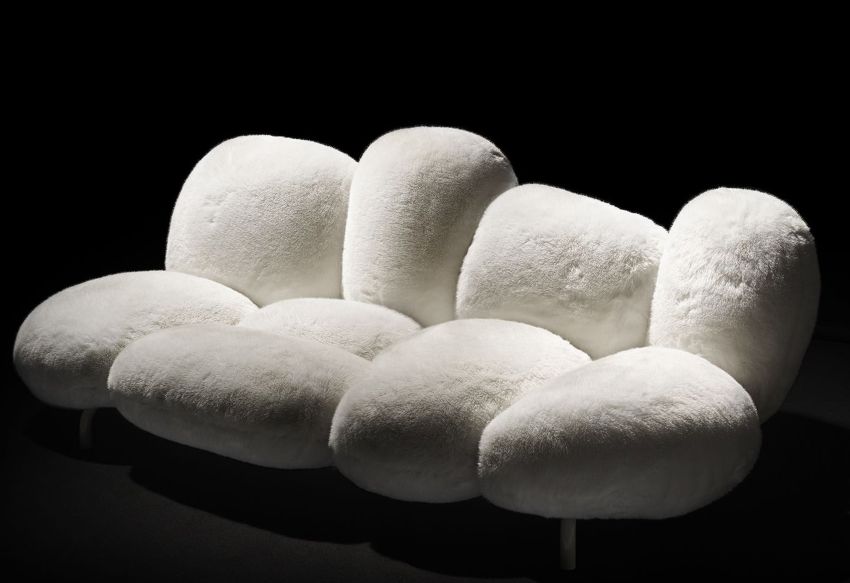 Linear sofa where there are round shapes, curved where lines dominate
An original sofa can be original in concept, shape, colour. Even without completely changing the style, you can play with shapes. If all the furniture is square and linear, you can opt for a curved sofa, which encourages conviviality and enlivens the room, becoming, if you wish, the protagonist, or for a very soft solution, where it sinks in.
Conversely, when the lines of the room are rounded and curved, the sofa can be linear, or angular, to create a detachment.
The role of colours and materials in original sofas
In addition to shapes, a sofa can become original through its colour. One can choose, in a context furnished in shades of white, a black sofa, which always gives personality, in a living room that tends to be dark, insert a white sofa, or even go for a completely different colour, even a bright one.
The original sofa does not necessarily have to be a solid colour, however; on the contrary, one can focus on choices that combine two or more different colours, or even on particular patterns, from the floral ones that were used years ago in retro living rooms, to geometric ones that fit well in linear contexts.
The material can in turn become the discriminating factor in making the furniture original with respect to the context: where perhaps leather is expected, because the living room is elegant, a fabric can be chosen, such as linen or cotton, where everything is soft, on the other hand, leather is played with, which is instead decisive and refined.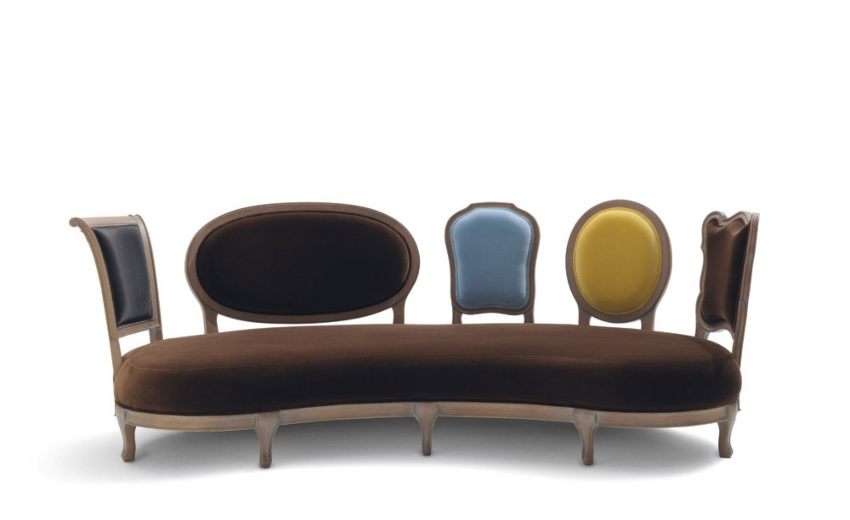 Damask or velvet in turn recall retro atmospheres and make a sofa important and imposing. Cushions also have their weight in an original sofa, because both colour, placement and shape can be the element that makes it unique. Or again: the presence of specially shaped armrests, or their absence, a high or low backrest in comparison with the rest of the structure, and the care and detail of the legs.
A large sofa for a small room or vice versa
The market now offers an infinite number of possibilities when it comes to furniture such as sofas. There are modular models, others that can be extended to become a bed, and adjustable ones with individual seats that allow an infinite degree of customisation. It is therefore not difficult to find an original sofa, perhaps a large one in a room that is not huge, where it becomes the centrepiece, but without overdoing it.
A small sofa in a large context is a more distinctive choice: it could be highlighted with really bold colours. Double-sided solutions are certainly a bit different from everyone's choices and contribute to making the living room space more fluid and informal, as it can be used in two directions.
And if it is placed in another room? Here is the original sofa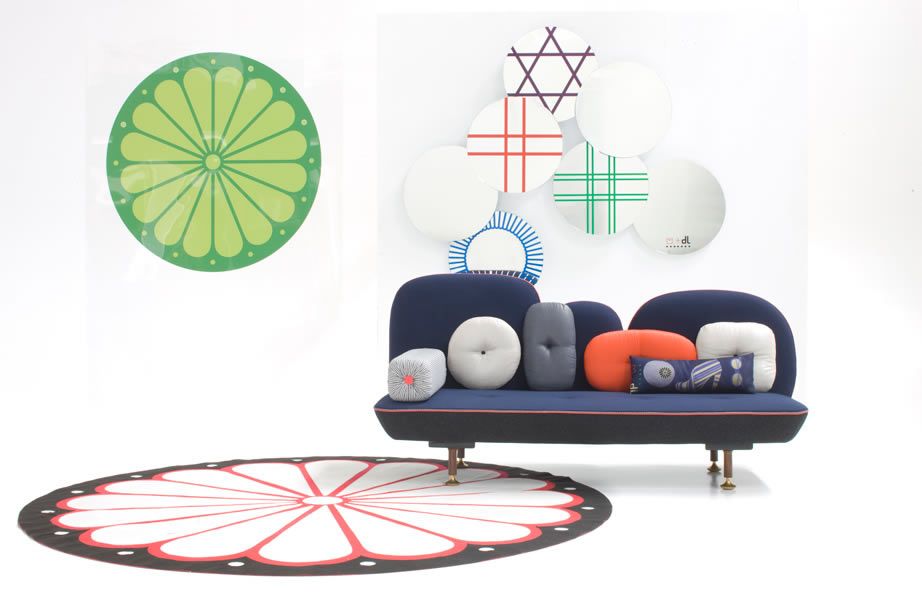 A peculiar and original choice, although increasingly popular, is that of the sofa in other rooms, from the bedroom onwards. And why not in the kitchen, where you can relax after eating, or even next to the bathroom, where you can lie down after a bath, especially if you have a spa area?
Need to furnish your home or a single room?
Choose a top-notch woodworking shop.

We have over 50 years of experience!
Contact us!
Il Piccolo, a second generation family business, opens its showroom in Lugano. With over 50 years of experience, Il Piccolo brings with it a wealth of technical and design knowledge of the highest level, thanks to the many interiors designed and furnished around the world. In addition, Il Piccolo represents many of the best international luxury furniture brands. We design, manufacture and sell the best in design. Also with regard to La Cornue kitchens, we follow the customer from the design to the realisation of the project, integrating the whole process with a precise and professional service.CONTACT US