Il Piccolo Blog
How to give personality to the living room with fancy sofas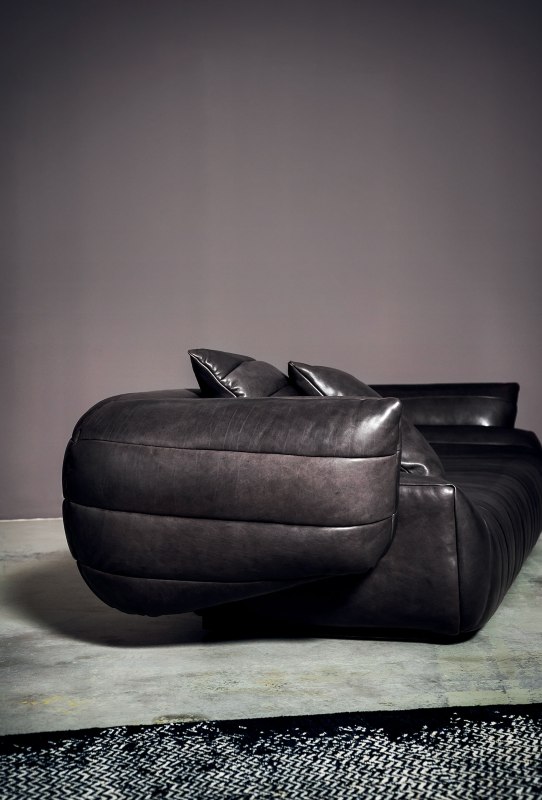 The sofa, protagonist of the most important room
The living room is usually considered by most to be the representative room par excellence, the one where guests are welcomed, and at the same time it is a relaxation area for the whole family, and the winning recipe in interior design is to find the best combination of the two requirements.
The protagonist, needless to say, is often the sofa, one of the pieces of furniture most often reproduced in different versions, concepts, materials, fabrics and shapes by the various furniture companies.
Finding the right one, that is comfortable and beautiful, is fundamental to creating a successful living room (although it can also be placed in other rooms, such as the bedroom). For those who want something with extreme personality, they can choose fancy sofas .
What does extravagant mean in furniture
Looking it up in the dictionary, the term extravagant is defined as that which digresses, which goes outside the limits, or certain limits, of the common, the customary, the normal. In furnishing more than in other areas, it is difficult to define the concept of normal, as much goes to personal preference.
In this sense, extravagant can be understood as a piece of furniture or an accessory that differs from what is expected and what would be expected. However, the boundaries are given by the guidelines of styles (otherwise the risk is of clashing) and good taste. Two styles that meet these characteristics par excellence, because they do not follow predefined canons, are the eclectic and partly the ethnic.
Fancy sofas , what are they?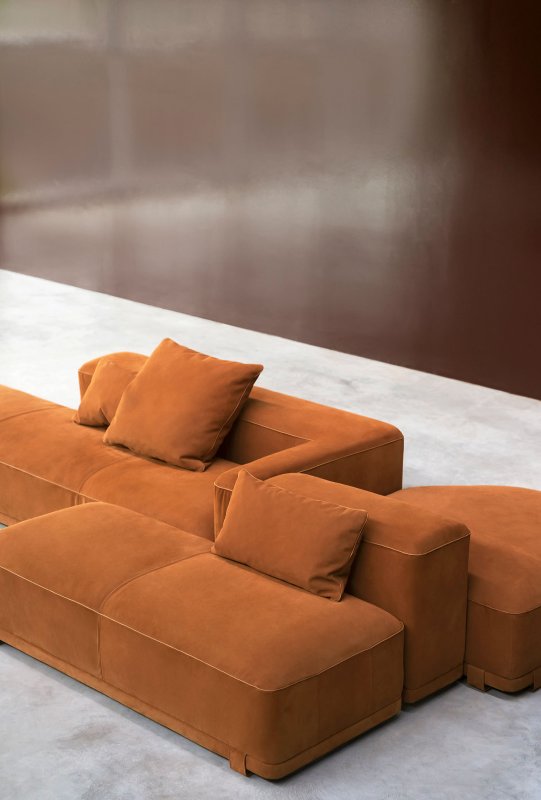 However, extravagant touches can also be included in less particular and more usual styles, undoubtedly giving them a unique touch with great personality. So how do you choose fancy sofas in your living room without going against the stylistic canons? It is absolutely possible, then don't forget that all the big companies produce sofas, so the market is really wide and there are solutions for every need.
The first stratagem is to play with colours: bold or more than one
A first method, perhaps the simplest, is to go for something that stands out in terms of colour. Especially if you have a modern living room played on tones such as white, grey or black, a bright colour immediately becomes unusual and full of personality.
Green light, for example, to fancy sofas deep red, but also blue or green in different shades. For an even more distinctive and unusual choice, you may not want to stop at just one colour and even want something two-coloured or even with several shades.
Mind you, then it will be a piece of furniture with real personality, the protagonist not only of the living room but of the entire room. It is not a solution for everyone! If you don't dare choose several colours, you can liven up your fancy sofas with cushions in a different colour from the base, creating an important but less sharp contrast than in the case of two or three colours.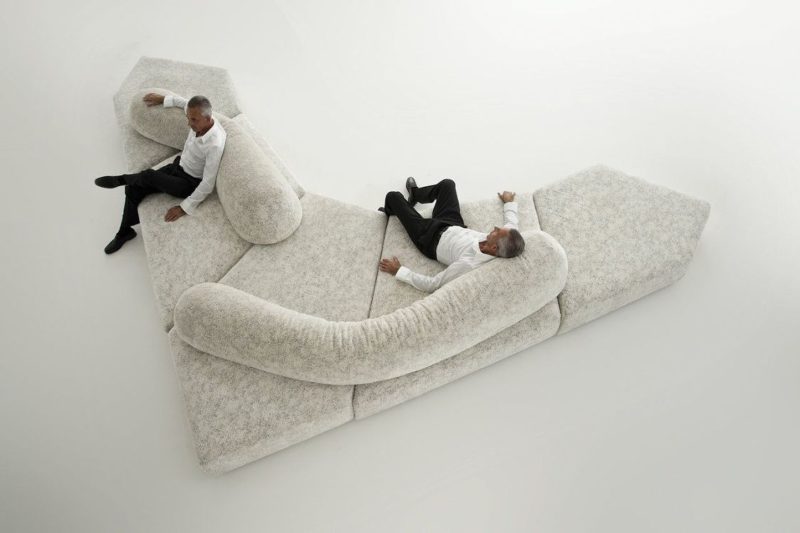 Fabric and pattern can make the sofa extravagant
Fabric also plays its role in fancy sofas . Leather is a bold and elegant option that gives a refined touch to any room and is perfect for those looking for bold and unique features. To give a retro flavour, one can decide for a velvet in important tones, recalling the days of yore, or for a damask.
To make it even more special you can play on the patterns of the fabric itself: no one is saying that the sofa must not have patterns, quite the contrary! One can have fun with floral motifs or with geometric or abstract shapes, which can create a contrast with those that characterise the rest of the living room.
The role of shapes and details in fancy sofas
Speaking of shapes, since there is something for every taste on the market, one can make the choice of a sofa extravagant with this very detail. In an extremely geometric and linear room, for example, a round sofa can be placed, bringing movement. Finally, details such as legs or armrests can be the sofa's unusual highlight.
Need to furnish your home or a single room?
Choose a top-notch woodworking shop.

We have over 50 years of experience!
Contact us!
Il Piccolo, a second generation family business, opens its showroom in Lugano. With over 50 years of experience, Il Piccolo brings with it a wealth of technical and design knowledge of the highest level, thanks to the many interiors designed and furnished around the world. In addition, Il Piccolo represents many of the best international luxury furniture brands. We design, manufacture and sell the best in design. Also with regard to La Cornue kitchens, we follow the customer from the design to the realisation of the project, integrating the whole process with a precise and professional service.CONTACT US