Il Piccolo Blog
From the light to the sink, some tricks for furnishing small corner kitchens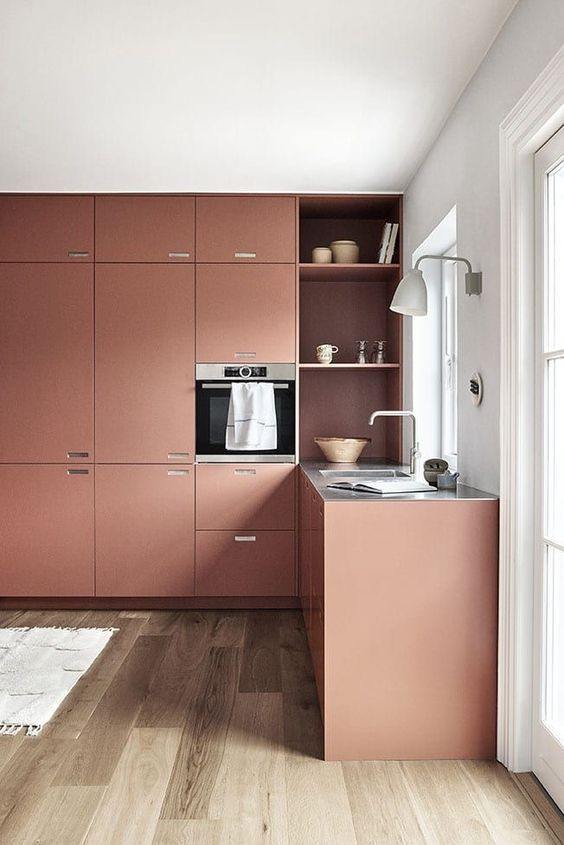 Small is not design? A myth to dispel!
There is a tendency to think that in order to have a fully fitted kitchen that is trendy, beautiful to look at and also functional, you need a lot of space. But this is one of the interior design myths that needs to be dispelled: with a few tricks, you can have everything you need in not a huge amount of space. This is demonstrated by the linear solutions for 3-metre modern kitchens, the minimum necessary to have everything you need, and for 4-metre kitchens, as well as the countless combinations available for small corner kitchens, real gems in reduced dimensions.
Why people choose small corner kitchens
There are several reasons why people decide to have a corner kitchen. In many cases it is a compulsory choice, but you can also opt to fit it into an open space in order to limit the footprint and have a larger living room. Whatever the reason for preferring it, it is useful to follow a number of precautions.
The role of the corner sink in a small corner kitchen
When you do not have a lot of space in width, it is better to develop in height, thus exploiting wall units and cupboards, playing with space-saving solutions that allow you to have as much interior space as possible. At the same time, colours and light become fundamental to make small corner kitchens appear more spacious; getting them wrong would make the environment suffocating and oppressive.
When starting with the furnishing of modern kitchens, one must first decide how to place the main elements, which are the sink, refrigerator and hob. Ideally they should be placed along the lines of a triangle, for ergonomic reasons.
If we are talking about a corner kitchen, one option to consider is a corner sink, perhaps even with a double basin, where dishes are washed in one and rinsed in the other. Allocating the corner to the sink frees up more linear space for the kitchen top and worktop.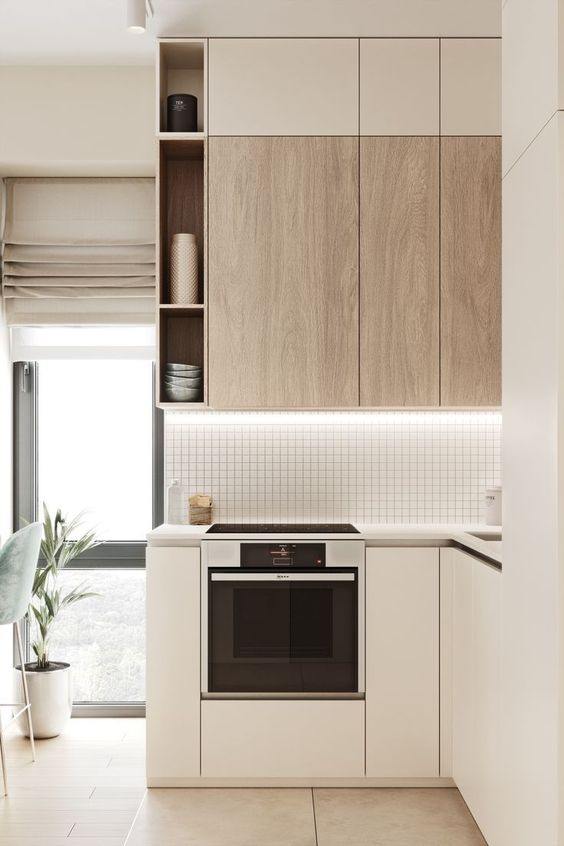 How to arrange appliances in small corner kitchens And you need to make a choice!
It is worth considering height development. You can plan for tall units, perhaps even inserting something under the sink and the kitchen top, it could be the oven under the plates and the dishwasher under the sink. Obviously, you might have to make a choice of appliances, as you cannot fit all the available ones: at this point, it depends on what you use most. In small corner kitchens, utensils and supplies will find a place in cabinets that are developed in height, with, for example, swivelling solutions, which allow for more available space. Also important is the opening of the doors, which can take up centimetres. Sliding or roller shutter doors are good.
Handles take up space! Small corner kitchens opt for grooves and push-pull systems
In modern kitchens it is often preferred not to have handles. It may seem trivial, but they are details that still save a little space: not much, but when you don't have much available, they make all the difference. So, push-pull or groove models are welcome in this context.
Light, neutral colours and lighting are essential in a small corner kitchen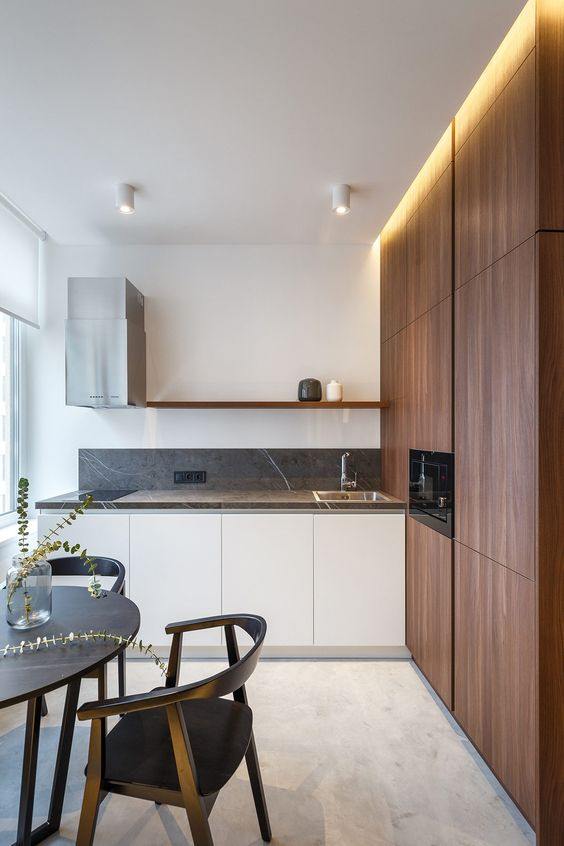 To make your small corner kitchens more airy to the eye, the choice of colours is important. Given that in terms of material you can range from wood, perhaps lacquered and not unfinished, to stainless steel or Fenix, or combinations of all of these with each other and with glass or marble, a light colour is preferable because it widens.
So, green light to white or light and neutral shades such as cream, beige or light grey, even in combination with each other. While it is true that modern trends favour bright, bold colours, in a small space they should be used sparingly, and black is not recommended. As far as lighting is concerned, LED strips can be used under wall and under-cabinet units and on the ceiling. Large chandeliers are certainly beautiful but may be too bulky. 
Need to furnish your home or a single room?
Choose a top-notch woodworking shop.

We have over 50 years of experience!
Contact us!
Il Piccolo, a second generation family business, opens its showroom in Lugano. With over 50 years of experience, Il Piccolo brings with it a wealth of technical and design knowledge of the highest level, thanks to the many interiors designed and furnished around the world. In addition, Il Piccolo represents many of the best international luxury furniture brands. We design, manufacture and sell the best in design. Also with regard to La Cornue kitchens, we follow the customer from the design to the realisation of the project, integrating the whole process with a precise and professional service.CONTACT US