Il Piccolo Blog
A sofa classic design has fine finishes and materials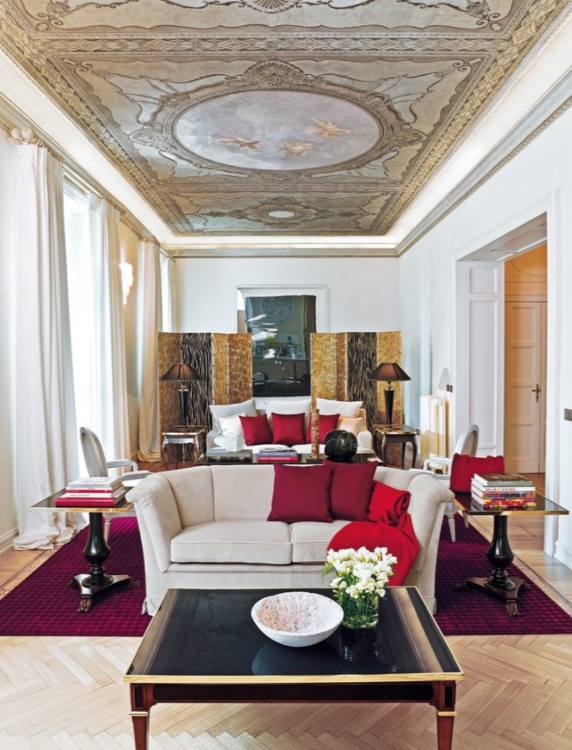 What should be considered when furnishing the living room
The living room is often one of the most important rooms when deciding how to furnish your home. Unlike the bedrooms, where one spends time relaxing but at the same time alone or as a couple, it is the room where the whole family gathers to have lunch, read, watch TV, and where guests are welcomed. It is therefore necessary to find a good compromise between the need for everyone to be comfortable and the need for a representative interior design, not to mention the fact that space is often needed for cupboards, bookcases or cutlery. A sofa classic design, refined and imposing, goes in the direction of a room that is the perfect calling card for the whole house and at the same time allows the family to relax.
What you bring into your home by choosing a sofa classic design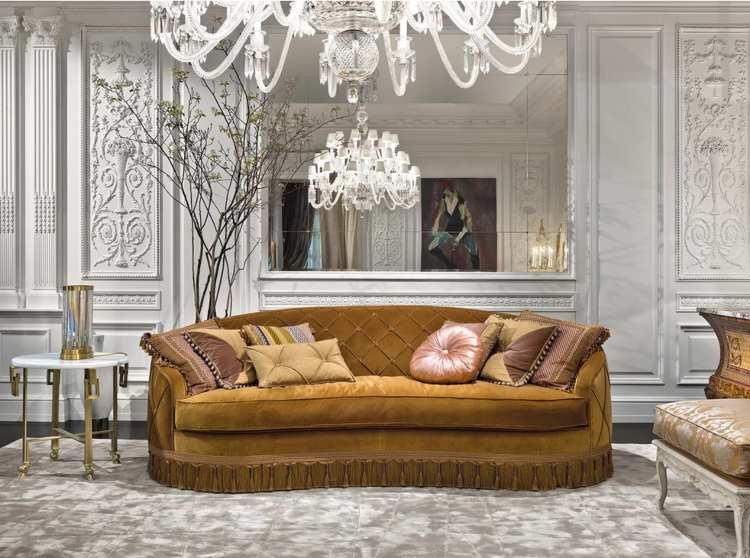 Opting for something that is designer and follows classic lines means bringing home a piece of furniture that is important, with attention to detail and beautiful to look at. There are many companies that have revisited the sofa in a thousand declinations, modernising more classic lines, creating models suitable for every environment, playing with materials and details, to the point of creating truly unique and characteristic pieces: the possibilities are therefore many. Made in Italy, in terms of quality and care for every detail, is a guarantee of success.
Classic, sinuous, symmetrical and imposing sofas
What characterises, despite the great diversity of options on the market, a sofa classic design ? As the terms themselves say, the fact that it is something that not only furnishes but also gives personality to the room, giving it an extra touch, following the dictates of the classic style. The choice is obviously very wide, in terms of characteristics we could talk about the extreme quality of both the fabrics and every detail, including the finishes, and the shapes.
As is often the case when talking about the difference between classic and modern furniture, it must be said that in classic, different, more sinuous lines are followed, while modern is essential and linear. In the classic style there is a lot of play on the concept of symmetry and this also applies to a sofa classic design , designed to fit into the antique and rich living rooms of stately residences, but also to furnish the living rooms of those who want a sense of serenity and a composition that knows how to be regular and harmonious. Sofas are often the true protagonists of living rooms, and classic sofas are able to attract the eye and become the jewel in the crown amidst other fine furniture.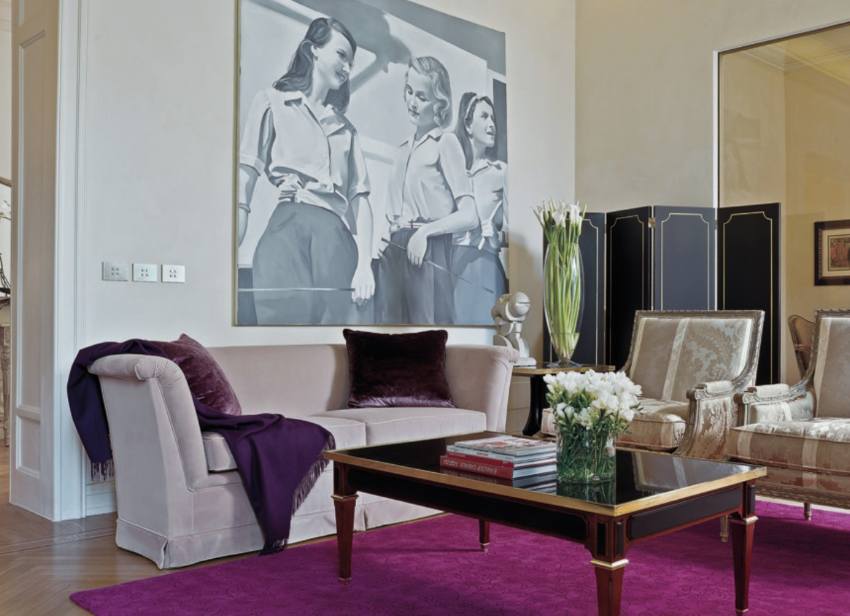 Armrests and backrests in a classic sofa
As far as shape is concerned, a sofa classic design is symmetrical, whatever the number of seats, it has armrests and a high back, in short, the elements that were associated with this piece of furniture before various realities varied and decomposed it in the search for comfort and originality. It is extremely valuable, both in the materials chosen and in the workmanship, and for this very reason certainly comfortable and destined to last.
The materials and colours of a sofa classic design
Among the upholstery materials are fabrics such as linen and cotton, which are natural, or velvet, which had been somewhat forgotten over time and is now making a comeback. A refined and elegant choice, therefore priceless, is leather. For colours you can choose a single hue, from white, which goes well in any context, to black, taking care not to make the room suffocating, to pastel shades. With respect to the modern style, one hardly opts for garish colours, rather if one wants something different there are browns or burgundy. But even in this case, the risk is to weigh down and take away light, so you have to be careful with other furniture, details such as carpets or cushions, and light.
Need to furnish your home or a single room?
Choose a top-notch woodworking shop.

We have over 50 years of experience!
Contact us!
Il Piccolo, a second generation family business, opens its showroom in Lugano. With over 50 years of experience, Il Piccolo brings with it a wealth of technical and design knowledge of the highest level, thanks to the many interiors designed and furnished around the world. In addition, Il Piccolo represents many of the best international luxury furniture brands. We design, manufacture and sell the best in design. Also with regard to La Cornue kitchens, we follow the customer from the design to the realisation of the project, integrating the whole process with a precise and professional service.CONTACT US