Il Piccolo Blog
Space-saving and stylish, everything you need to know about the sommier bed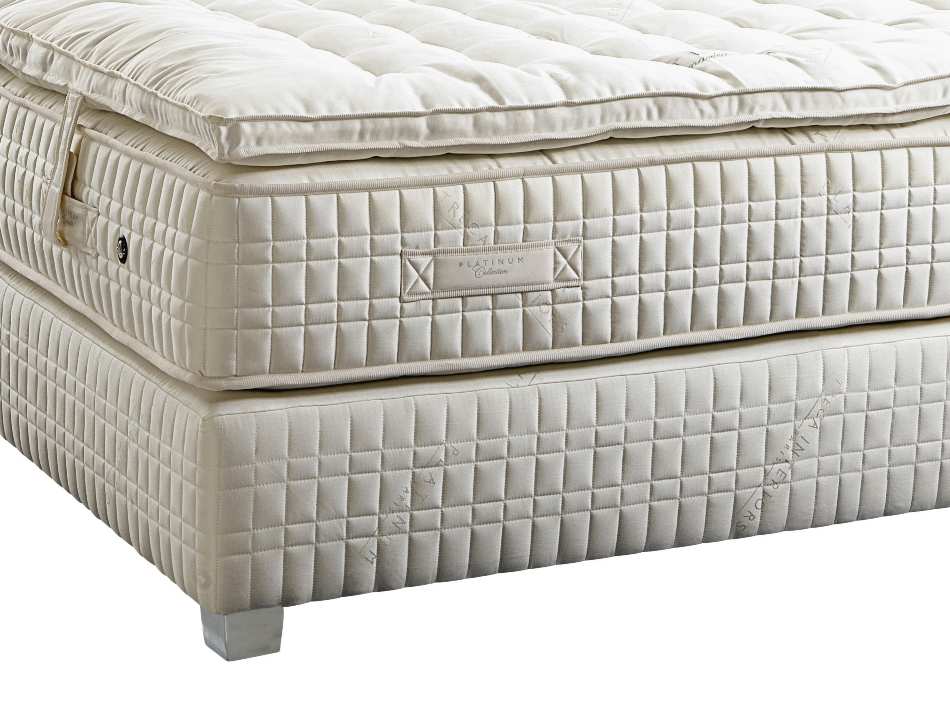 What is the sommier bed?
How to furnish a small bedroom, so that you can find space for your clothes that don't fit anywhere else, while limiting clutter? This is a dilemma faced by those who do not have significant space in the room, which can be solved by using a sommier bed, which combines practicality and space-saving properties. It is also a valid option for those who would have more metres available but prefer a minimalist choice, in the sign of less is more.
What is, first of all, a sommier bed and why does it lend itself to solving a series of problems for those who do not know where to put their clothes, either because they have no space or because perhaps wardrobes and walk-in wardrobes are not enough, or even because they want to be able to store them without them being seen (the opposite concept of open walk-in wardrobes, for example)? It is a bed, which can be single, double, French or king-size, without bedstead and footboard and often with a mattress-sized container. In short, there is plenty of space. Ideally, being located under the mattress, it would be designed to put underwear or clothes that are not needed every day, but when need be, one makes a virtue of necessity.
In terms of construction, it consists, whether it has storage space or not, only of a bed base, a bed frame and a mattress. A minimalist design, also on an aesthetic level. But the quality of rest is just as good as in traditional beds.
The sommier bed has no headboard
Another characteristic of the sommier bed is that it does not have a headboard, a scenic and design element which, however, takes up a lot of space. It is obviously not an obligatory complement, in fact there are many types of beds that do not have it. It has a practical function, i.e. to delimit the piece of furniture and serve as a support, for head or pillow, hygienic because if the bed is leaning against the wall it separates from it, but also aesthetic. There are wooden or metal headboards, upholstered in leather, velvet or microfibre, vertical or curved, large and therefore scenic or minimalist. Here too, as in any interior design choice, there are many variations. A sommier bed, on the other hand, does not include one. In terms of appearance, this is a detail that leads towards minimalism and essential lines.
This type of bed does not even have a footboard, a sort of headboard that sits on the side of the sleeper's feet and has a basically aesthetic purpose. Obviously, it too takes up space and would be an obstacle to the opening of the box.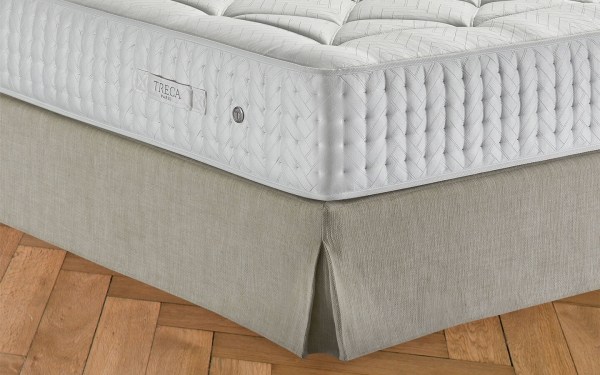 Various openings for your container bed
It is not always present, but one of the features of this bed is to have a storage container under the mattress. There are various types of openings for the storage unit of a bed designed in this way. If the riser is single, the mattress is lifted vertically in a single movement. The bed can also be opened sideways, with an opening known in jargon as a flap or book, characterised by lateral access to the storage unit. Finally, in the more modern versions, the sommier bed is raised horizontally thanks to the work of two pistons: first there is a vertical movement, then it assumes a position parallel to the compartment. It is evident how this last type is more practical, both for opening it and for cleaning as well as for taking the objects inside the container.
Style and material
What style is a sommier bed suitable for? Theoretically, as always, it is suitable for any type of room. It is generally made of wood or upholstered. The latter model is the most commonly used in modern rooms: fabric, velvet, microfibre, imitation leather or leather upholstery can be used, and rounded or squared, high or low shapes can be chosen. With wood, on the other hand, the lines are usually sharper. You can play with the colour of the wood or with lacquer.
Need to furnish your home or a single room?
Choose a top-notch woodworking shop.
We have over 50 years of experience!
Contact Us
Il Piccolo, a second generation family-run joinery, opens its own showroom in Lugano. With over 50 years of experience, Il Piccolo brings with it a wealth of technical and design knowledge of the highest level, thanks to the numerous interiors designed and furnished all over the world. In particular, Il Piccolo has a wealth of experience in the design and production of several corner wardrobe models. Finally, Il Piccolo represents the world's most prestigious furniture brands.
Our company designs, manufactures and sells the best of made-in-Italy interior design, following the customer from the design to the realisation, delivery and installation of the work, supplementing the process with a precise and professional assistance service. Looking for the ideal corner wardrobe for your room? CONTACT