Il Piccolo Blog
To make beautiful kitchens, let your imagination run wild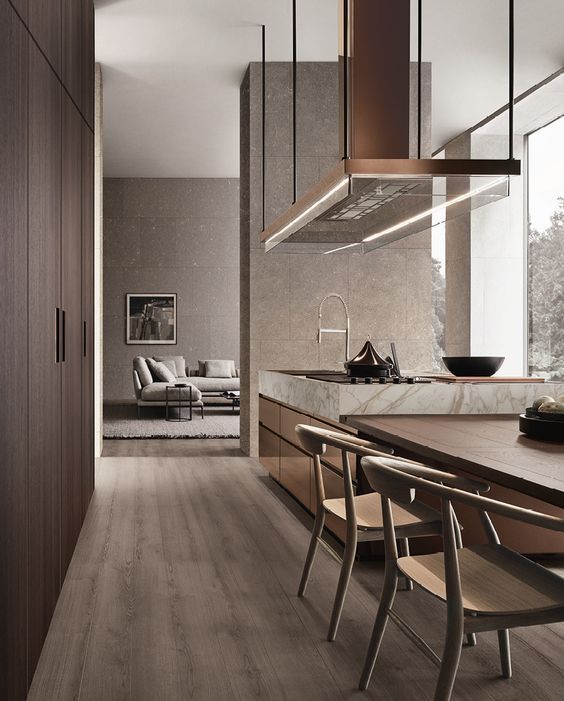 Whatever the concept of a kitchen, you can achieve beautiful ones
The concept of beauty when dealing with a discipline that is not an exact science, as art and to a certain extent furniture are, is always relative. What are beautiful kitchens? The possible definitions are endless: are they aesthetically pleasing kitchens? Are they modern, functional kitchens that replicate the features and qualities of professional kitchens? Are they classic solutions, based on balanced forms and symmetry? Whatever one's dream kitchen is, adhering to one's own expectations and the characteristics of one's own home, materials, colours and technology can give rise to truly valuable designs.
Why the island is so popular in modern kitchens
The island is a central portion that complements the wall or walls that usually make up a kitchen. If desired, it can also be set against a wall. Already from the definition you can see how much room it gives for many different interpretations and uses, with a great deal of flexibility. It is possible to create beautiful kitchens by playing with aesthetics and adapting them to one's own needs.
Kitchens with islands have become very popular in recent years because they are particularly suitable for flats designed as open spaces, where in fact the kitchen is not separate from the living room but is one. Spaces here become more dynamic and convivial, because you live and cook at a very short distance, without dividing doors. The island becomes the element that links the living room part to the kitchen part, acting in a certain sense as a separator without giving an impression of discontinuity.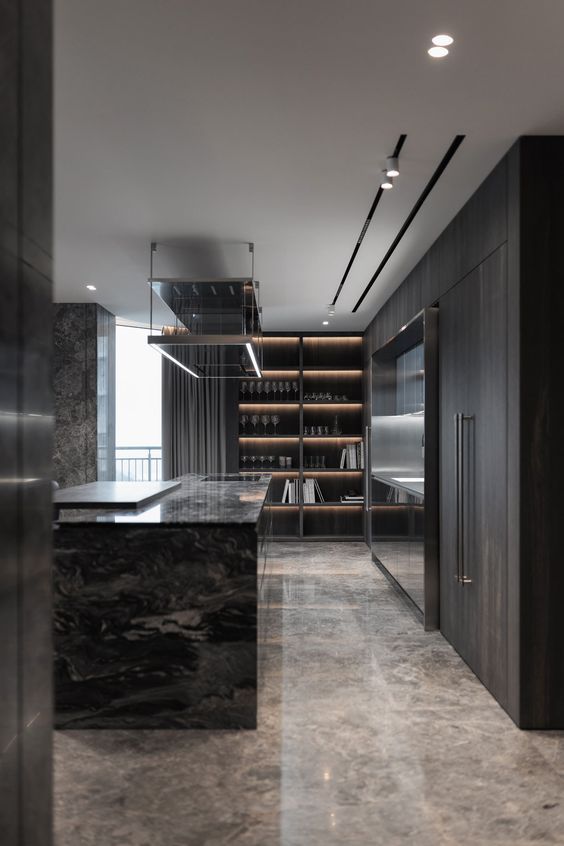 The functions of the island in dream kitchens
Beautiful kitchens are perfect for integrating various spaces, with elegance and great aesthetic effect. What, for example, can be the functions of the island itself? It can become the central area of the kitchen, containing focal points such as the hob and oven as well as the sink. Those who cook will do so while looking towards the guests sitting in the living room, for example. Another solution used very often is to set up a snack top where you can eat breakfast or quick snacks, for example, or even have it take the place of the table. Then it will be essential to choose comfortable stools in the same style as the rest of the furnishings, capable of adding an extra touch to the room. If you want an original solution, the island can have seats.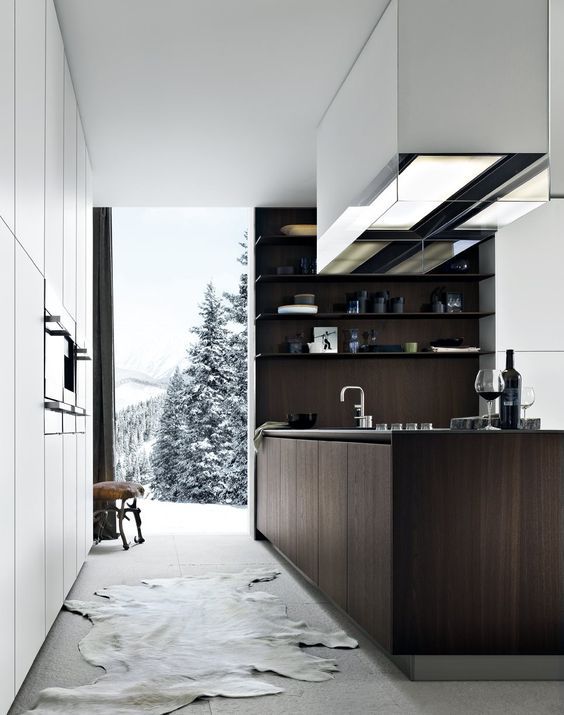 The materials for beautiful kitchens
How do you achieve a truly stunning effect that will impress guests and family and make everyone feel at ease, i.e. how do you create beautiful kitchens? First you need to start with your own needs and decide what you want on the island. Then, give free rein to your imagination and design! Although it is a solution designed for open spaces, it integrates into any type of interior design and is therefore adaptable to all styles and materials. Wood is the choice that goes with any context, because it is evergreen. It can be in its natural colour, with a great feeling of familiarity and warmth, indispensable in Nordic interior design for example, or lacquered in any shade. White is always popular, a colour that conveys brightness and cleanliness, not surprisingly widely used in shabby chic but not only. Those who want something more modern and at the same time very aesthetic can opt for chromatic steel and its many possible colours. Deciding for a glossy or matt colour also makes a difference. Other materials that lend elegance to any style are marble and even quartz
 In short, to create beautiful kitchens, the possibilities are endless
Need to furnish your home or a single room?
Choose a top-notch woodworking shop.

We have over 50 years of experience!
Contact us!
Il Piccolo, a second generation family business, opens its showroom in Lugano. With over 50 years of experience, Il Piccolo brings with it a wealth of technical and design knowledge of the highest level, thanks to the many interiors designed and furnished around the world. In addition, Il Piccolo represents many of the best international luxury furniture brands. We design, manufacture and sell the best in design. Also with regard to La Cornue kitchens, we follow the customer from the design to the realisation of the project, integrating the whole process with a precise and professional service.