Il Piccolo Blog
Functional and discreet, this is how the bed bench completes the room decor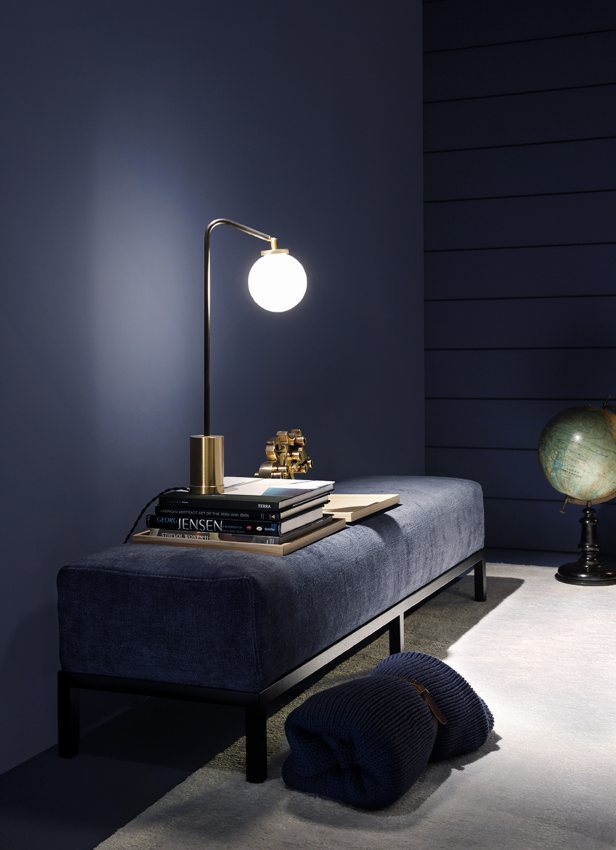 The bench at the foot of the bed is practical and designer
Pleasing to the eye, because it adds an original and different touch to the room, it is not as majestic as a wardrobe but can in a certain sense complete it, it acts as an additional seat or as a space where something can be placed: the choice of a bed bench is suitable for every style and bedroom and combines a purely practical function with an aesthetic one, being an elegant complement in its own way.
What is a bench and why do we like it?
A bench is usually a piece of furniture where one sits, but it can also be used, with a cover, to hold certain objects such as laundry that cannot be placed anywhere. In recent years, it is a type of furniture that is becoming very popular and is placed in various rooms in the home, from the entrance hall to the living room to the kitchen, where it replaces chairs and provides a convenient place to place tablecloths or objects. The advantage of a bench is that it is lighter than another piece of furniture such as a sideboard, dresser or chest of drawers, and has various functions, from storage to seating to a simple shelf for knick-knacks. It is therefore perfect for fitting into any room with ease. In the bedroom, a bed bench simply adds a touch of design without being intrusive.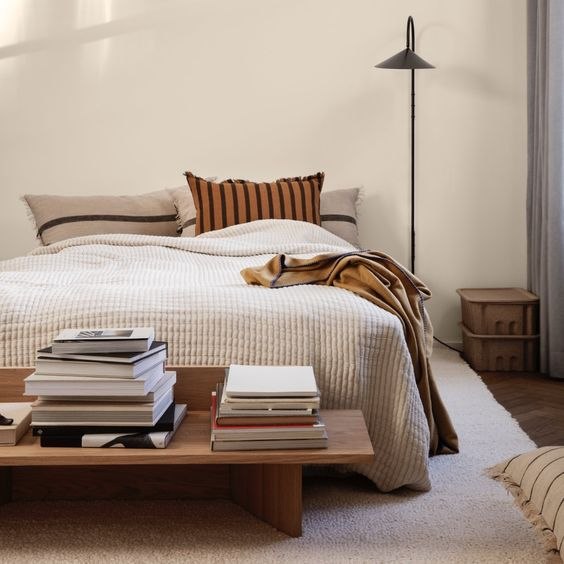 What a bed bench is for
A bed bench is placed, as the term implies, at the foot of the bed. It can be used as a seat, which is practical if you perhaps do not have space to put chairs or even a sofa but want a space to sit and rest besides the bed itself. As mentioned, it can be used as storage. It is too much, for obvious reasons, to say that it can replace a wardrobe or a walk-in wardrobe, but it certainly adds to it, giving extra centimetres to put what does not have space: every space-saving solution, think also of containers under the beds themselves, is welcome, especially if the wardrobe is large and space is limited.
How wide and how high should a bedroom bench be?
Like every complement and piece of furniture, the bench at the foot of the bed should follow the style of the room and become an integral part of it. As far as the dimensions of your bed bench are concerned, it is advisable to opt for the same width as the bed on which it will be placed, or at least close to it (it can also be placed in other spaces in the room), and not to exceed it in height.
The materials for the bed bench, from wood to leather
You can choose different materials, styles and colours. For classic and cosy wooden bedrooms, one can opt for the same material, either coloured or lacquered or left untreated, for a rustic look. There are also bed benches made of metal or steel. Very popular, especially when it comes to a classical room, is the upholstered model, with velvet or, for an original and elegant choice, which must, however, be introduced in the correct context, because it undoubtedly gives an important personality.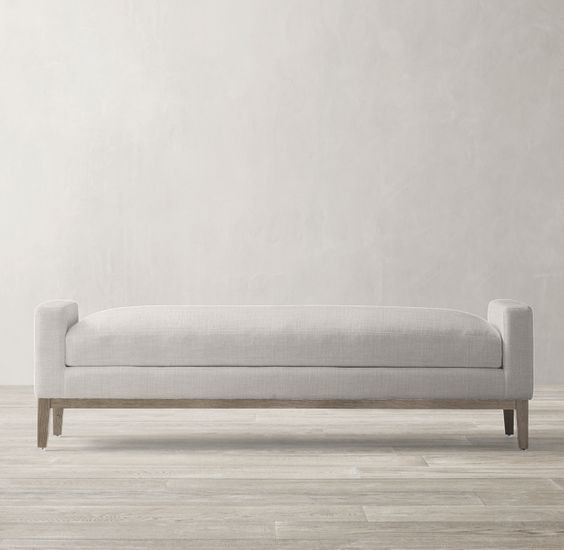 Classic or modern, bed benches must also be finished with care
When it comes to shape, too, there are many options. If you want the bed bench to become a storage unit, you will obviously have to provide a top that closes it, going towards furniture that winks at trunks. There are on the market, or can possibly be made to measure, classical style benches designed to be imposing and others that are more modern, linear and essential and resemble real benches. They may have legs and thus be raised, or you may prefer a model that rests on the ground. It goes without saying that finishing touches and details such as the legs themselves must be made with care, as must any boiserie-style decorations for an antique piece of furniture.
Need to furnish your home or a single room?
Choose a top-notch woodworking shop.

We have over 50 years of experience!
Contact us!
Il Piccolo, a second generation family business, opens its showroom in Lugano. With over 50 years of experience, Il Piccolo brings with it a wealth of technical and design knowledge of the highest level, thanks to the many interiors designed and furnished around the world. In addition, Il Piccolo represents many of the best international luxury furniture brands. We design, manufacture and sell the best in design. Also with regard to La Cornue kitchens, we follow the customer from the design to the realisation of the project, integrating the whole process with a precise and professional service.CONTACT US