Il Piccolo Blog
Shape and type of opening, a guide to the world of the extendable dining table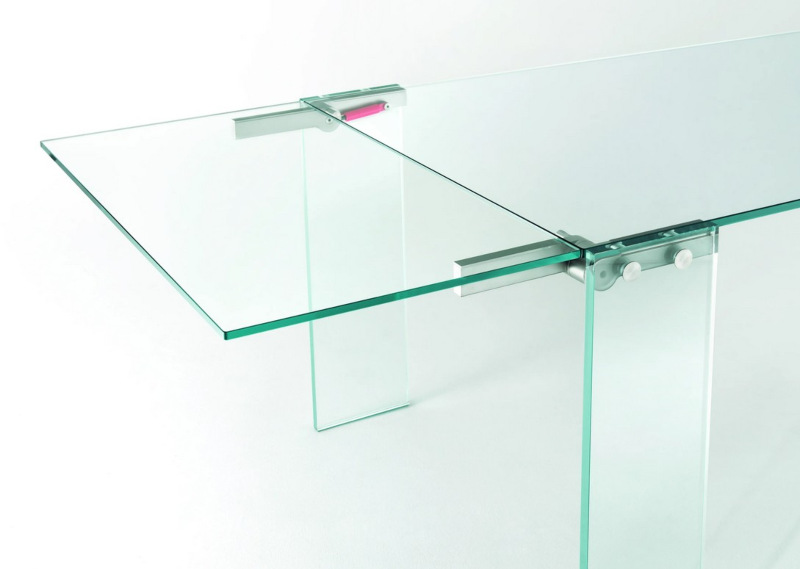 An extendable dining table is perfect for a dynamic life
Because life nowadays is extremely dynamic, people like to look for ideas that can be multifunctional, think of double-sided furniture or desks that become something else when not working. Particularly when space is not at a premium, one must focus on flexible furniture, and the extendable dining table is an example of this.
Some introductory notes on extendable tables
An extendable dining table is ideal for those who occasionally have guests and therefore need to ensure a certain amount of seating, but do not have the space for a large table or simply prefer something smaller when dining with the family. A four-seater table might be sufficient for ordinary lunches, which can even be turned into eight or even twelve when relatives arrive on Sundays.
Beware, however, of the fact that you must still have the necessary centimetres available to be able to lengthen the table, also positioning the chairs: you may be a little cramped, not a big problem for special occasions, but a minimum space must be guaranteed. At the same time, it will be necessary to have a sufficient number of chairs, and a place, perhaps a cupboard, a wardrobe or, for those who have an outdoor space, a room to store them when not needed.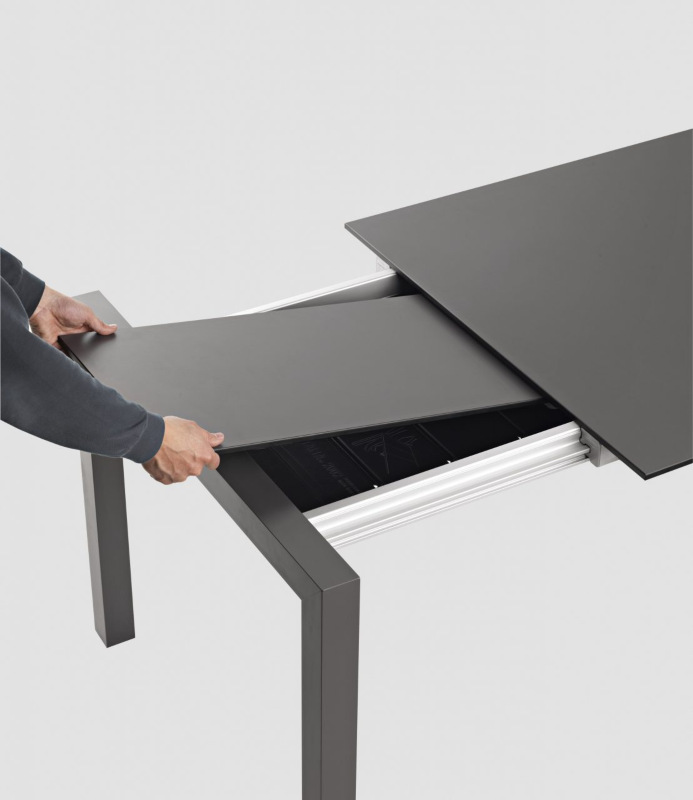 What shape for the extendable dining table?
Once we have mentioned the size and the arrangements necessary to introduce this dynamic and flexible solution, which allows for family and intimate dining when there are only a few of us and at the same time to be able to have guests, we must add how you can have an extendable dining table in any shape, from rectangular to square to round and oval.
It goes without saying, and this is geometry, that when you extend a rectangular or oval solution, it will keep the same shape, the same is not true for a square or round one. But this even allows for something even more dynamic! The square table, which is often chosen because it favours conviviality, as it does not foresee fixed roles such as the head of the table and distributes the seats evenly and homogeneously, is perfect for an open space as it divides and occupies the space evenly, it becomes rectangular. The round table, which. in turn is extremely conducive to conviviality and takes up less space with the same surface area, becomes oval. In short, not only does the table extend, it becomes something completely different!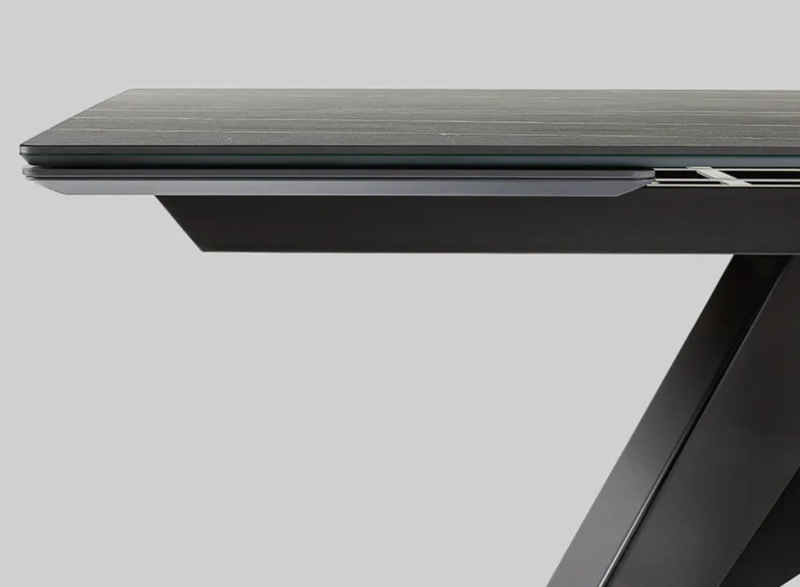 Extendable dining table opening mechanisms: a solution for every need
What are the opening systems you can choose from when buying an extendable dining table? There are several, from folding to central opening, from symmetrical side extension to telescopic opening. Which one to choose? It depends on what you are looking for, how much flexibility you want, the initial shape of the table, and the space you have available.
If you want to double the original size, you should opt for the folding mechanism, which causes the table top to lift up, halfway along, and fold sideways, thus opening just like a book. This is typical of square shapes but can also be found on rectangular ones.
The more flexible method, that with symmetrical side extensions, typical of the rectangular or square extendable dining table, allows several extensions to be pulled out independently of each other. This is the solution for those who never have a fixed number of guests. In this case, take care to have enough space for the longer version too!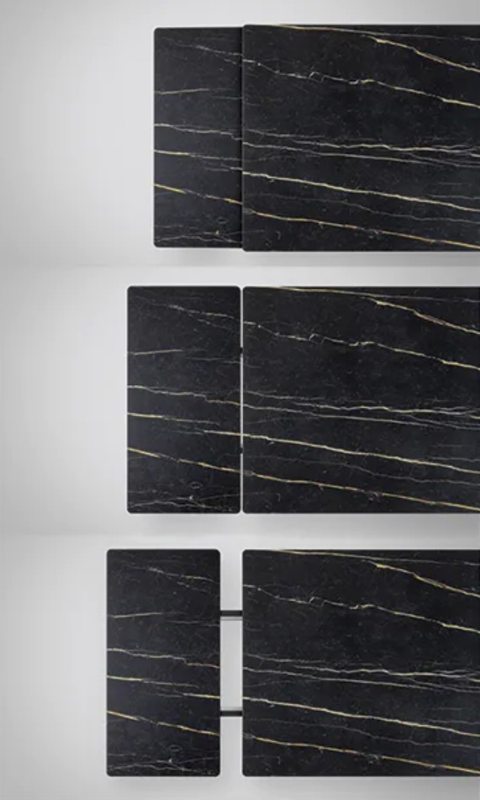 Central opening for round and square, telescopic opening for round and oval
The central opening system works in such a way that the two parts that make up the top slide in opposite directions and allow the central extension to be raised, either manually or automatically. It is mainly used with round and square tables.
The telescopic opening is used especially with oval and round tables, where extensions of various sizes are pulled out with semi-automatic mechanisms or manually.
Need to furnish your home or a single room?
Choose a top-notch woodworking shop.

We have over 50 years of experience!
Contact us!
Il Piccolo, a second generation family business, opens its showroom in Lugano. With over 50 years of experience, Il Piccolo brings with it a wealth of technical and design knowledge of the highest level, thanks to the many interiors designed and furnished around the world. In addition, Il Piccolo represents many of the best international luxury furniture brands. We design, manufacture and sell the best in design. Also with regard to La Cornue kitchens, we follow the customer from the design to the realisation of the project, integrating the whole process with a precise and professional service.CONTACT US