Il Piccolo Blog
The extending wooden table is the versatile solution for every environment, from classic to modern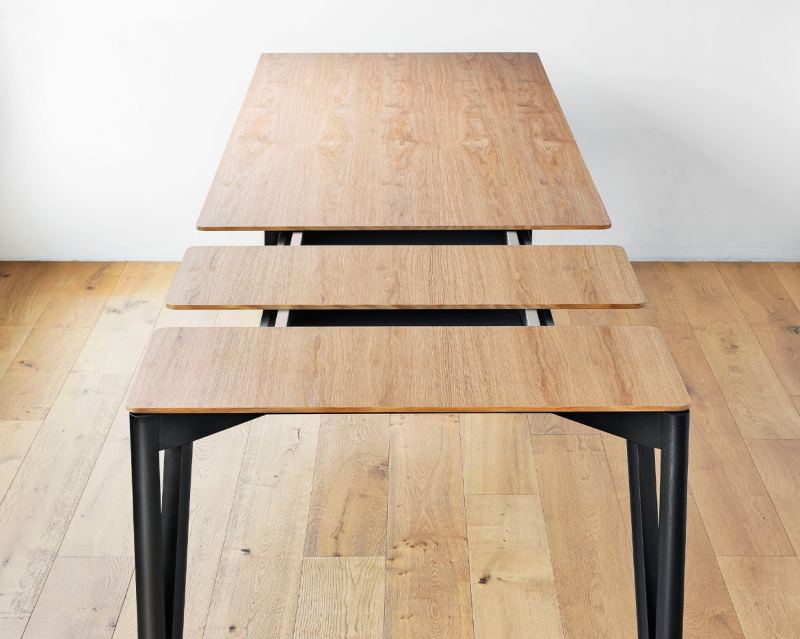 The table is not just a piece of furniture, but a message
Choosing one's table, whether to be placed in the living room or kitchen or even outdoors, is an important decision, because it goes beyond style, material or colour and directly involves the meaning one attributes to hospitality, to time spent with family and friends.
In fact, it goes even further: the characteristics, in terms of material and form, will themselves be a message! Those who want something that is tied to tradition but at the same time fits well into a modern context and guarantees a certain flexibility and functional dynamism can opt for an extending wooden table.
Why the extending wooden table fits into all interior designs
The reasons and pros? Several, aesthetically, practically and also in terms of use. The first point is that wood is the material by exception that speaks of domestic warmth, so it goes well with the idea of a table as a place to be all together.
It is by no means a coincidence that it is dominant in rooms that want to be extremely cosy, such as rustic kitchens. It also has many positive characteristics in terms of durability and usability, if it is true that it is used in all interior design cultures, from Oriental to Nordic, from classic to modern. The extendable solution (available in any case in a wide range of materials, not just wood) allows great flexibility, taking on different dimensions and adapting to a variety of situations.
The extending table is space-saving, but…
In fact, an extending wooden table, as the term itself implies, stretches, becoming longer when there are extra people to accommodate. It is perfect for those who do not have a lot of space, although one must not be fooled by its small size when closed: one must plan to have enough room to have it open as well! You can possibly expect to be a little cramped, but you always calculate the need to be able to move around with chairs.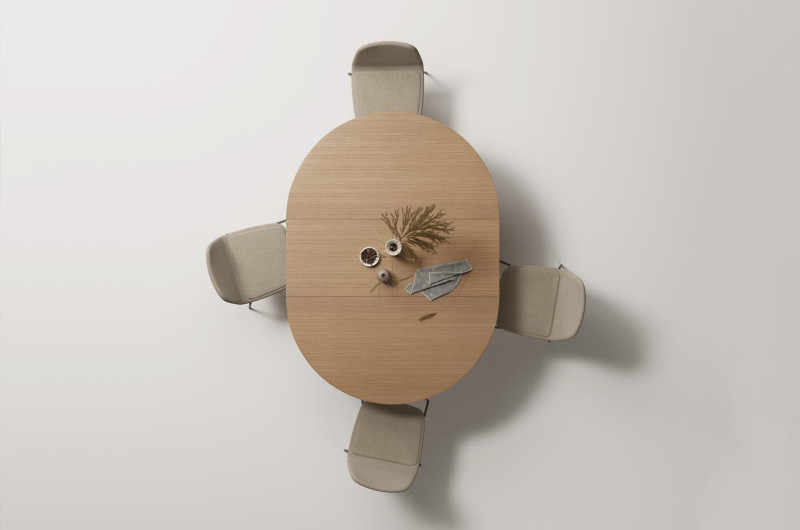 It comes in handy for those who have a family with only a few members and therefore do not want a very large table at every meal, but at the same time like to have guests, so more seating is needed. When there are only a few, it remains closed; it gets longer when the number of guests increases. Nothing prevents you from keeping it open even when you are alone with your family, thus having two tables in one, to be chosen according to the mood of the moment!
Features that make the extending wooden table a universal choice
An extending wooden table fits into any environment. In fact, the material goes very well with classic furnishings, where it is usually dominant, and also with modern ones. It is extremely versatile and can therefore take on a long list of different aspects. It can be left natural, bringing a raw feel, with the grain in view, or painted and lacquered, choosing whatever colour suits your dining room or kitchen. In many types of interior design, for example, white is very popular, bringing brightness and a feeling of serenity. Wood can also be finished in many different ways.
And for outdoors? A extending wooden table is great!
There is nothing more versatile and universal than an extendable wooden table, which is also great for dining in the garden or on the terrace, knowing how to withstand the weather with the right care.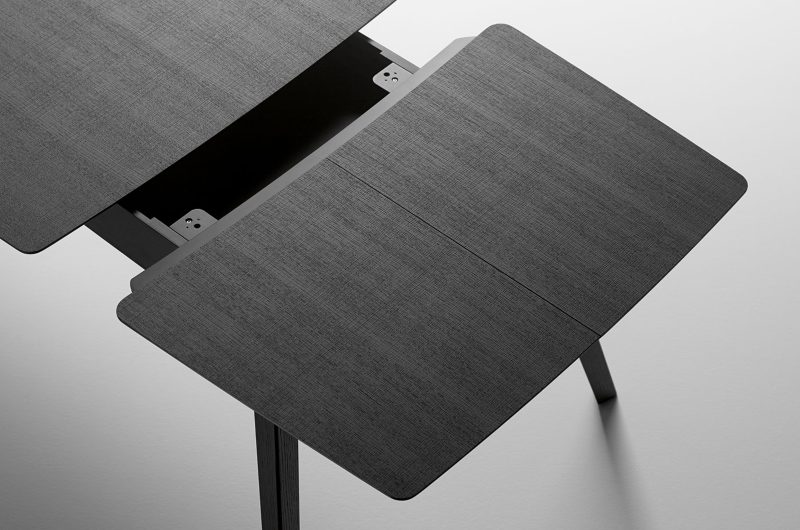 Shape and Meaning of the Extending Wooden Table
As far as shape is concerned, when a rectangular or oval table is extended, it will keep the same shape, while a square one will become rectangular and a round one will become oval. There are also different opening mechanisms: the most versatile one uses symmetrical side extensions, and allows you to decide how far to extend it, according to your needs. Which is the best choice? As always, it does not exist, but depends on the available space, style and personal taste. For example, the most informal shapes, not having a headboard, are round and square.
Need to furnish your home or a single room?
Choose a top-notch woodworking shop.

We have over 50 years of experience!
Contact us!
Il Piccolo, attività di famiglia di seconda generazione, apre il proprio showroom a Lugano. Con oltre 50 anni di esperienza, Il Piccolo porta con sé un bagaglio di conoscenze tecniche e progettuali di assoluto livello, grazie ai numerosi interni progettati e arredati in tutto il mondo. Inoltre, Il Piccolo rappresenta molti dei migliori marchi dell'arredamento di lusso internazionale. Progettiamo, produciamo e vendiamo il meglio del design. Anche per quanto riguarda le cucine La Cornue, seguiamo il cliente dalla progettazione fino alla realizzazione del progetto, integrando tutto il processo con un servizio preciso e professionale.Contattateci