Il Piccolo Blog
In kitchen equipment, each style has its own characteristics. Don't get the details wrong!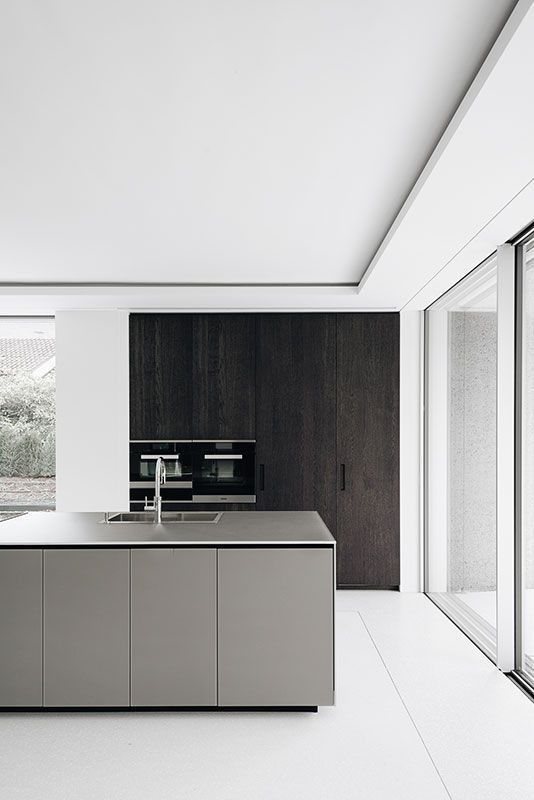 When furnishing the kitchen you need to know what you are looking for
Once the heart around which the whole family gathered, some to cook and some to sit at the table, then becoming a place dedicated only to the preparation of food and returned in recent years to being considered a convivial space to be shared, the kitchen is certainly one of the central rooms of the home and among the most difficult to furnish.
Even more so than other spaces, and especially if you are dealing with square footage that requires not even a millimetre to be wasted, you need to understand what your needs are. You cannot choose kitchen equipment without asking yourself some questions about what you want.
Classic or modern, kitchen equipment changes
First and foremost, a distinction must be made between a classic and a modern type of interior design, which leads to different types of shapes, materials, colours and even locations, if it is true that in the modern style the table is often replaced with an island counter in the classic core. In the classic conception one still has to deal with a separate room from the hall, and if one lives in an open space one can think of movable partitions as dividing walls, while in the modern style one likes the single space with the hall.
Materials change depending on the style of kitchen equipment
The style chosen will influence every detail. Take materials, for example. For those who want a kitchen décor that harks back to country and country traditions, for a chalet or a mountain lodge, for those who love particular and increasingly popular dictates such as elegant shabby chic or Nordic, wood is a must and will be the material of choice.
Obviously, characteristics and combinations change. In country, the natural colour and rough effect will prevail, to be combined with marble, in shabby a duly aged look will be sought and white will be played with. For modern contexts, when you want to bring a kitchen worthy of a professional chef into your home, you will go for steel or modern materials such as Fenix, which are easy to clean and do not alter the characteristics of food.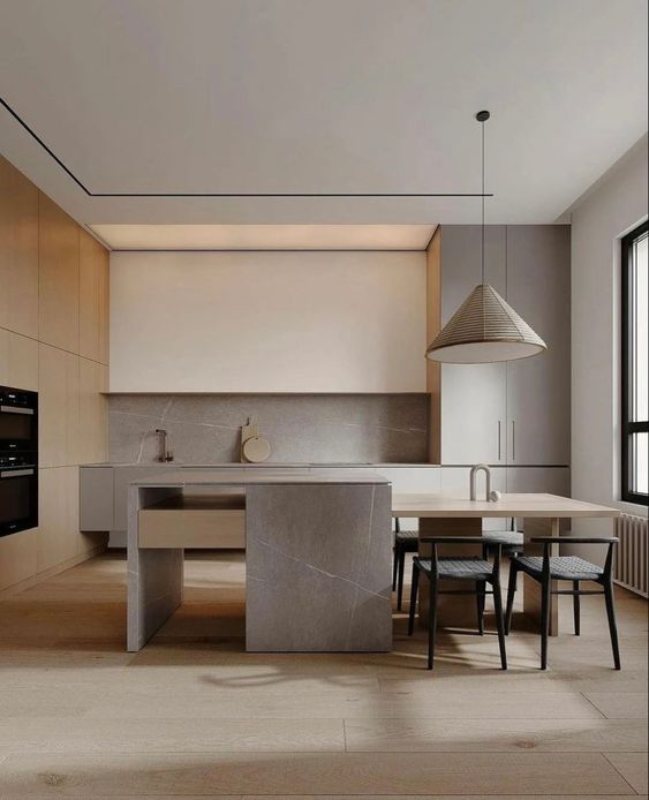 Shelves, wall units and handles, the differences between classic and modern kitchen equipment
It is not only the presence or absence of the table that changes: when you want to create a classic kitchen equipment, utensils, dishes, tea sets and spices become true design objects, to be displayed on shelves and wall units, while in a modern one nothing must remain in sight and therefore space-saving solutions must be foreseen, such as foldaway pantries or cupboards with rotating parts, to be able to place food, pots and pans and everything else you need inside. In the classic style, handles are details to be taken care of and can add an extra touch, in the contemporary style they should not even be present, replaced by push-pull systems or grooves.
Symmetry, magic triangle or angle, shapes in kitchen equipment
In the same way, the way the elements are placed will change, because a classic kitchen is built symmetrically around the hob, a modern one does not have to be, indeed it should include the magic triangle between the plates, fridge and sink. A kitchen can be angular or linear, depending on the space available. The sink has been mentioned: if it may seem unimportant and merely functional, it should be pointed out that in countruy kitchens it is one of the central elements and should be made in stone if possible and with care.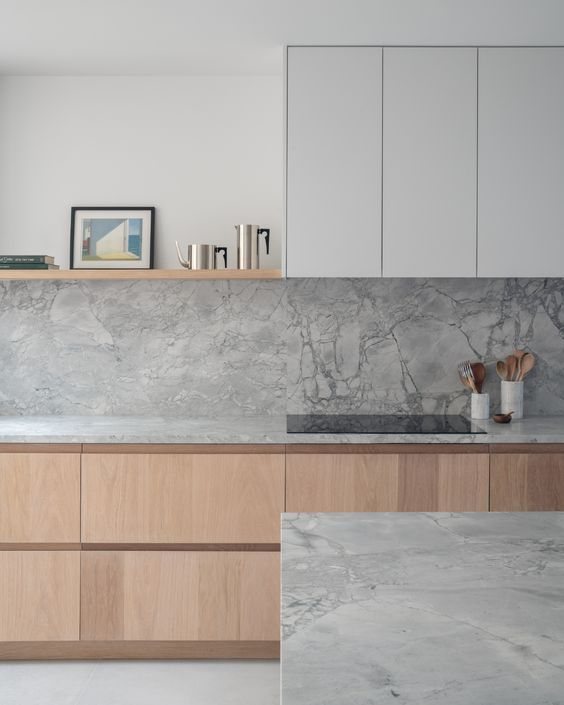 From pastel to two-tone, how to adapt colours to the style of the kitchen
Colours too, although with a certain freedom, change according to the style. We have already mentioned the white of the shabby, the classic also willingly embraces that colour, which is also widespread in the modern, perhaps combined with other shades. Contemporary kitchens tend to be single-coloured or two-coloured. Pastel colours are preferable for classic kitchen equipment. And remember that with small spaces it is essential not to choose colours that make them even smaller.
Need to furnish your home or a single room?
Choose a top-notch woodworking shop.

We have over 50 years of experience!
Contact us!
Il Piccolo, a second generation family business, opens its showroom in Lugano. With over 50 years of experience, Il Piccolo brings with it a wealth of technical and design knowledge of the highest level, thanks to the many interiors designed and furnished around the world. In addition, Il Piccolo represents many of the best international luxury furniture brands. We design, manufacture and sell the best in design. Also with regard to La Cornue kitchens, we follow the customer from the design to the realisation of the project, integrating the whole process with a precise and professional service.CONTACT US