Il Piccolo Blog
How to create an lounge outdoor   for relaxing outdoors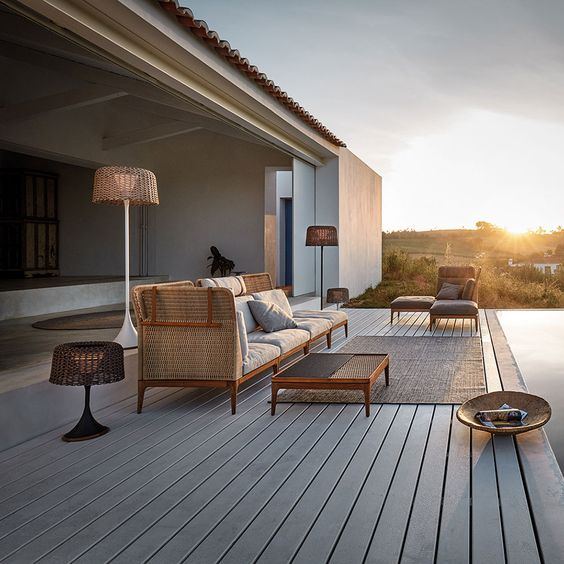 The evolution of the outdoor furniture concept
Not being able to go outside due to restrictions during the Covid era has re-evaluated the importance of outdoor spaces in one's home, where one can spend time. People now love to create a real lounge outdoor , to relax in company or alone.
The evolution of interior design has also meant that the outodoor is as well cared for as the interior décor. People are no longer content with durable and practical furniture, but seek aesthetic effect and continuity with the style chosen for the interior furniture. Obviously, since we are talking about outdoor accessories, it is basic that they should not be ruined by the weather and exposure to the sun, so an lounge outdoor must strike a balance between design and functionality: many companies have turned their attention to the subject, creating outdoor furniture of great prestige, both practical and aesthetic.
What furniture is a must in an lounge outdoor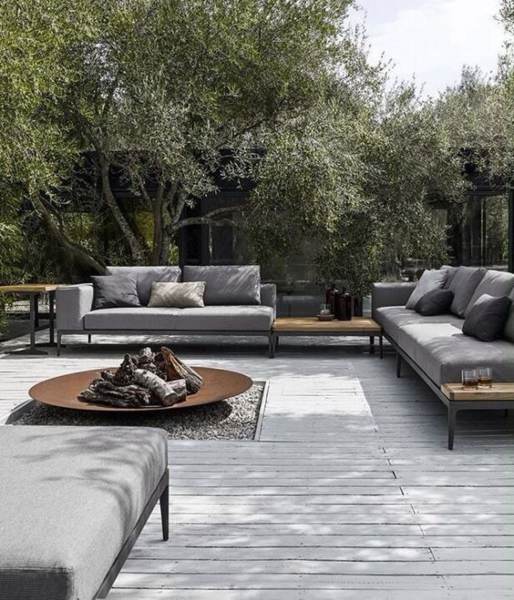 One's lounge outdoor can be located on a terrace or in a garden. It can occupy the entire available space, but if it is really big, you can decide to divide it into an area for eating, one for relaxing and even one for swimming and sunbathing. The lounge outdoor , just like the indoor living room, must have the prerogative of being a place to spend moments of relaxation: the fundamental furniture is therefore comfortable sofas or armchairs, small tables, perhaps fridges or even a bar area to always have something to drink and eat at hand.
Materials for your lounge outdoor
As mentioned, it is necessary to choose materials that will withstand outdoor use. The choice is wide, ranging from wood, which gives an extremely natural and cosy touch (for example, light variants are very popular for outdoor use), to metals, such as aluminium or iron, suitable for a modern context, or even steel, which is used a lot for outdoor kitchens because it is excellent for dealing with sun and rain. Another material that is used a lot for outdoor furniture is rattan or polyrattan.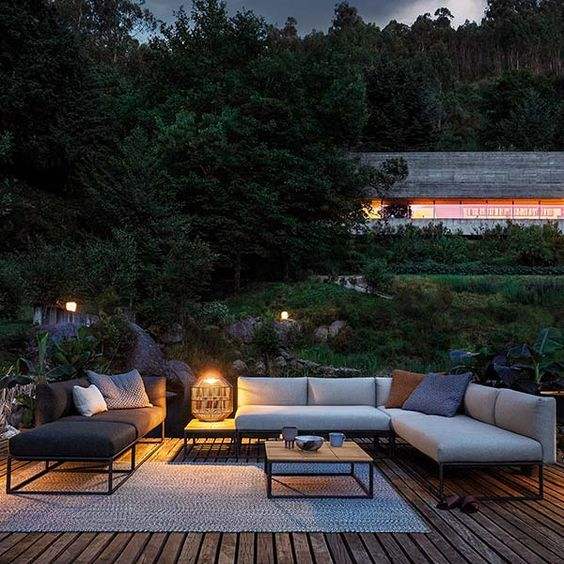 You can find outdoor furniture in every style on the market, from the more classic to the decidedly more modern, a very popular concept for outdoor living. It is therefore easy to choose sofas, armchairs and coffee tables that reflect and continue the style of the indoor living room – an important detail, especially if the outdoor area is visible from the inside thanks to windows.
From carpets to cushions, the accessories to consider in the lounge outdoor
Since it is no longer just an outdoor area but a real lounge outdoor , one should not limit oneself to furniture. You can provide outdoor rugs, in synthetic materials generally made of polypropylene, nylon or polyester or natural materials such as jute, Seagrass or bamboo, with functions that are not only practical (not bringing dirt into the house) but also decorative, with sober geometries and colours if you do not want them to be noticed or more particular if you want to make them a real furnishing accessory. Careful attention must also be paid to lighting, to create a relaxed and intimate atmosphere even during the evenings, with LED spotlights to be recessed in the wall or ceiling in the case of terraces or with lanterns, candles or various lamps for a garden.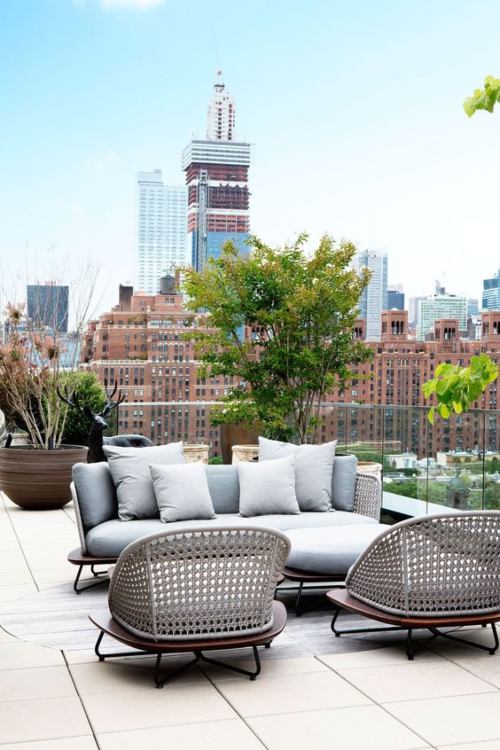 Sofas cannot be without comfortable cushions, in turn made of a resistant and if possible waterproof material, capable of making the seats comfortable but also colouring them and giving them personality. Another fundamental touch in the living room are plants: green light to large pots to decorate the room. Finally, to make the living room usable outdoors in sun and rain, those who wish can create gazebos (perhaps open on one or more sides) or pergolas, or install sunshades.
Need to furnish your home or a single room?
Choose a top-notch woodworking shop.

We have over 50 years of experience!
Contact us!
Il Piccolo, a second generation family business, opens its showroom in Lugano. With over 50 years of experience, Il Piccolo brings with it a wealth of technical and design knowledge of the highest level, thanks to the many interiors designed and furnished around the world. In addition, Il Piccolo represents many of the best international luxury furniture brands. We design, manufacture and sell the best in design. Also with regard to La Cornue kitchens, we follow the customer from the design to the realisation of the project, integrating the whole process with a precise and professional service.CONTACT US