Il Piccolo Blog
Lounge sofa: how to choose the right model for your living room?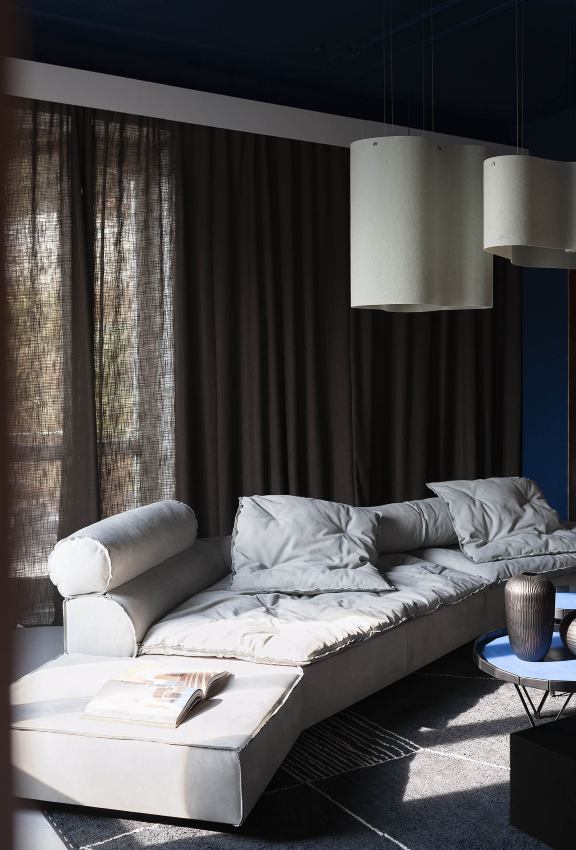 The right lounge sofa can change the face of the room, making it more elegant and comfortable. The choice of sofa must be made with care and taking into account several aspects, linked both to the characteristics of the room to be furnished and to the needs of those living in the home.
Between classic leather sofas, modular models, and models with a design structure , the possibilities of choice are really numerous. In this article, we will give you the best advice for making the right furniture decision for your home.
What should you know in order to choose the right lounge sofa?
Choosing the right lounge sofa is a very important decision. Consequently, there are numerous considerations to make before making the purchase.
First of all, it is essential to assess the size of the living room. In a fairly large room, perhaps with an open plan, one can consider placing a spacious sofa, with four or more seats and a corner structure. On the contrary, in a living room of only a few square metres, it will be necessary to move towards more compact models, so as to have enough space to move around the room, but also to avoid overloading the room.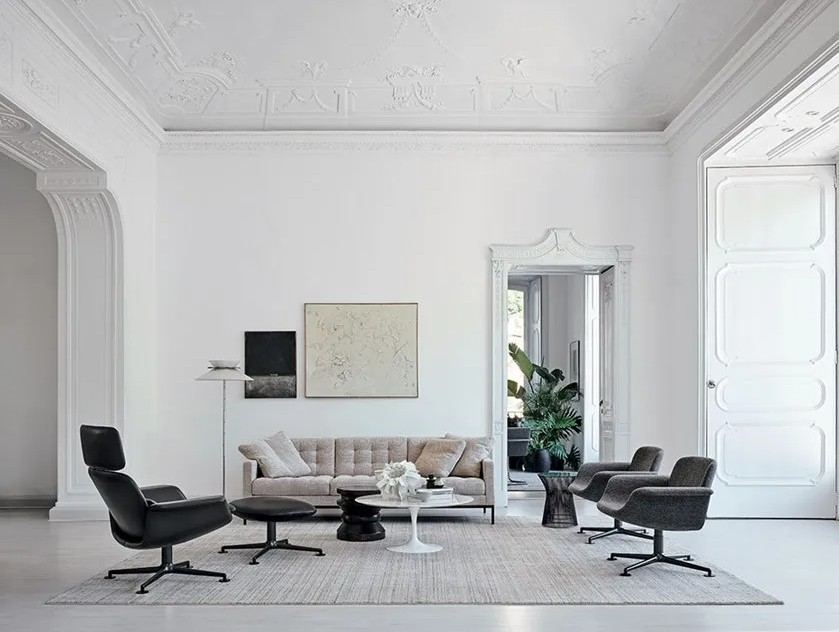 In addition to assessing the available space, it is essential to understand what needs the sofa will have to fulfil. If you often need to host friends or relatives for the night, a sofa bed could be the perfect solution. If, on the other hand, you want to make the most of the available space, a convertible or modular sofa offers multiple configurations to suit different occasions.
Another aspect to focus on is the type of lounge sofa you prefer in terms of style and design. When you want to create a modern, contemporary décor, a designer sofa might be the ideal choice to add a touch of elegance to your living room. On the other hand, if you want a more versatile option suitable for complex spaces, you should go for a corner or modular sofa, which allows you to make the most of the corners and walls of the room.
The sofa's functionality should also not be forgotten. In some cases, this furniture may be the most suitable choice if you need a furnishing solution that can separate the spaces in the room. In such cases, one can think of a sofa with a high back that acts as a visual divider, or a corner sofa that naturally creates a division between rooms. If, on the other hand, one needs to create a more open and cosy environment, a sofa with a low or reclining back may be the best choice.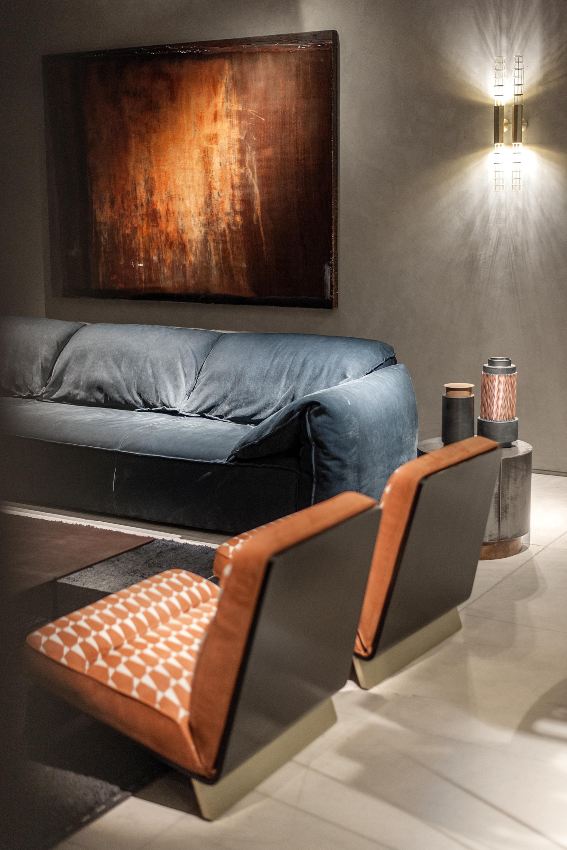 Lastly, the quality and material of the sofa should not be overlooked. A well-crafted sofa, made of durable materials, ensures a longer life span and offers superior comfort.
What type of sofa to choose based on the characteristics of the living room?
When it comes to choosing the perfect lounge sofa, the characteristics of the space in which it will be placed play a fundamental role. In a living room with smaller dimensions, the focus is on optimising space. Here, a 2 or 3-seater sofa proves to be a smart choice, because it is comfortable and cosy without excessive bulk.
In an open-plan living room, the best choice is a corner sofa . Thanks to its L-shape, this type of furniture is able to exploit corners and walls and, at the same time, creates an area dedicated to relaxation, perfect for entertaining guests or for moments of pure rest.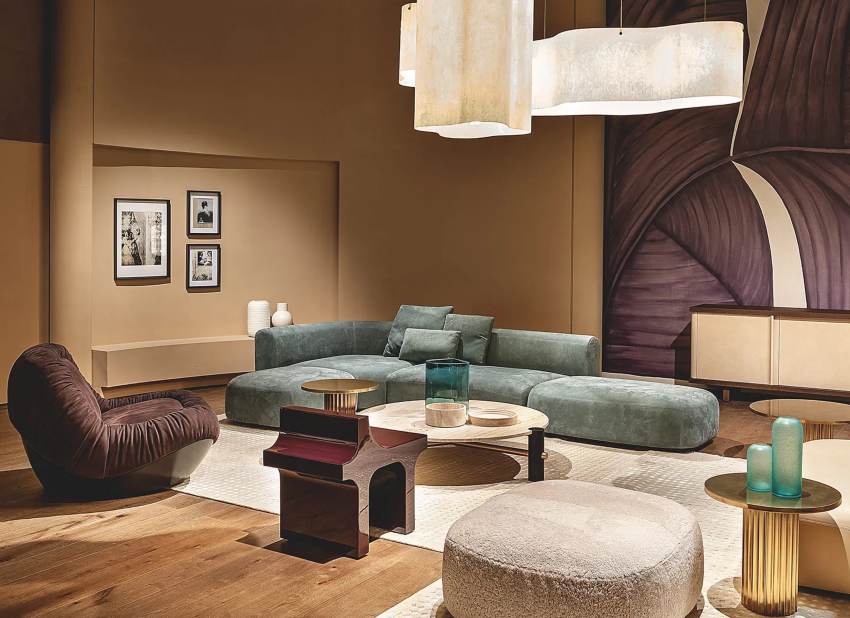 If the living room faces the kitchen, it is advisable to consider a sofa with a washable cover. In case of accidents with food or accidental stains, it will be quite easy to intervene, without worrying about damage.
Those who need a lounge sofa for a second home can consider a sofa bed. Besides providing comfort and elegance, this option allows you to count on a comfortable extra bed whenever you have guests.
How to choose the right lounge sofa?
When it comes to choosing the right lounge sofa, one of the first elements to be analysed is the material to be used. Examining the pros and cons of each option, considering the aesthetics, durability and softness of each upholstery material helps to find the right balance between beauty and practicality.
Another valuable tip is to define in advance the colour palette you want to use in your home. This makes it possible to be sure that the chosen sofa fits perfectly into its context, avoiding unnecessary contrasts or colour disharmonies.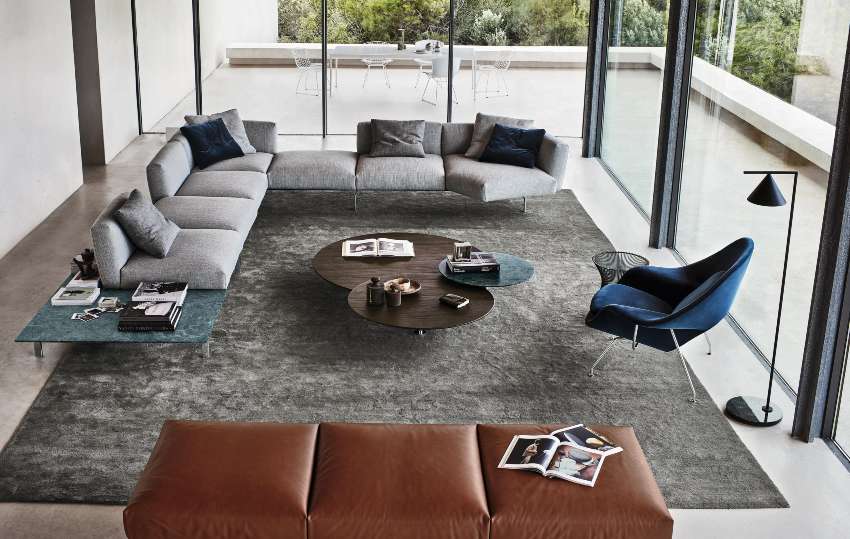 Equally important is to assess the degree of resistance and ease of cleaning of the sofa's materials. If you have a family with children or pets, opting for fabrics and leathers treated to resist stains and daily wear and tear can make all the difference.
Before buying the lounge sofa, it is essential to also clarify what role it should play in the room. For example, if you intend to use it primarily for relaxing and watching television, the emphasis should be on comfort. If, on the other hand, you want to use it as a design element and focal point of the living room, you could opt for a more sophisticated design model with special shapes.
Need to furnish your home or a single room?
Choose a top-notch woodworking shop.

We have over 50 years of experience!
Contact us!
Il Piccolo, a second generation family business, opens its showroom in Lugano. With over 50 years of experience, Il Piccolo brings with it a wealth of technical and design knowledge of the highest level, thanks to the many interiors designed and furnished around the world. In addition, Il Piccolo represents many of the best international luxury furniture brands. We design, manufacture and sell the best in design. Also with regard to La Cornue kitchens, we follow the customer from the design to the realisation of the project, integrating the whole process with a precise and professional service.CONTACT US