Il Piccolo Blog
Modern bathroom shower , an oasis of relaxation and refinement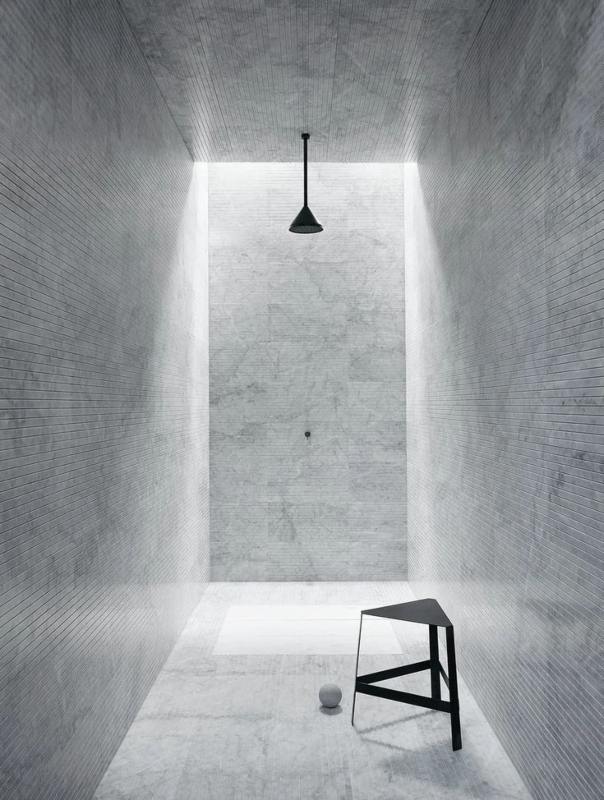 Does one necessarily need a bathtub to relax? Not true
One of the eternal dilemmas is that of having to choose between a bathtub and a shower. In reality, those who opt for a bathtub don't have to choose, because they can just as easily take a shower, whereas the opposite is not true.
Usually, it is personal preference that counts. Whereas once upon a time, however, bathrooms in general were designed to be primarily functional, design trends opt for modern bathroom shower s that are relaxing and elegant spaces.
A spa in your own Modern bathroom shower is possible!
In short, to achieve maximum comfort and relax your muscles, you don't necessarily need a bathtub. Modern technology has added new functions and practicalities to the shower, such as lights and fragrances that create a spa-like atmosphere.
There are multifunctional showers, which can be easily equipped to provide jets for hydro massage, Turkish bath effect, chromotherapy and aromatherapy.
The features of modern bathrooms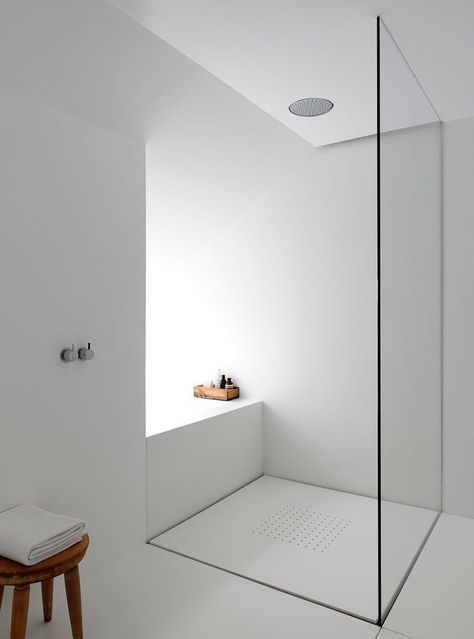 In general, modern bathroom shower s are characterised by their essential and linear shapes, where minimalism prevails, blending with elegance. Every element is carefully studied to combine practicality and design, and nothing is left to chance, from the details of the taps and fittings to accessories such as towels and soaps. Even the shower is part of the aesthetic and functional concept of the entire bathroom.
The walk-in solution is essential and modern
An extremely modern and minimalist solution, which goes beyond the shower cubicle as it has always been thought of, is the walk-in shower: two sides are wall-mounted, the third is a splash guard and the fourth, the one that should close, is not there, designed flush with the floor or with a small step, either leaning against a wall or angled, with access from the longer side, the shorter side or both.
Does the enclosure not fit in modern bathroom shower ?
Does this mean that the shower enclosure as we have always seen it is not suitable for modern bathrooms?
Not at all! For example, self-supporting enclosures integrate very well into the shower concept with pluses such as hydromassage (which, however, can also be installed in wakl in solutions). In addition to the technology, they include walls, a shower tray, if desired covered, and can therefore be placed anywhere, either against a wall or in the centre of the room (if desired, even in a room other than the bathroom), integrating the idea of the bathroom as an oasis of relaxation and not just a space dedicated to hygiene.
Indeed, the solution of using a load-bearing wall, covered with tiles, is also very modern and essential. What really makes a shower modern? The lines, the details, the materials, the colours, the light.
Glass is one of the materials par excellence in modern bathroom showers.
In fact, one of the stars for both a shower enclosure and a shower without doors in modern bathroom shower s is glass. Used for walls, it lends elegance and sophistication, as well as bringing lightness. An extremely unique touch is an intriguing see-through with smoked glass, where the door itself is tastefully decorated.
The role of light in the modern bathroom
A modern bathroom is characterised by a feeling of cleanliness and order. For this reason, the most commonly used colour is always white, perhaps glossy, or you can opt for neutral colours. Brightness in modern bathroom shower  plays a key role.
A balance must be found between suspended lamps and wall or ceiling spotlights and the lights integrated in the mirrors, which itself becomes a design element. The shower itself must be illuminated but not too much.
Not just the shower, seek balance with other elements
Is the shower the protagonist? Definitely yes, but in modern bathroom shower the real secret is the balance that creates harmony. So, you can choose a walk-in shower or a walk-in shower, but it must be integrated with the other furniture, from the sanitary fittings to a central element such as the sink. Suspended solutions are very popular in the modern concept.
Need to furnish your home or a single room?
Choose a top-notch woodworking shop.

We have over 50 years of experience!
Contact us!
Il Piccolo, a second generation family business, opens its showroom in Lugano. With over 50 years of experience, Il Piccolo brings with it a wealth of technical and design knowledge of the highest level, thanks to the many interiors designed and furnished around the world. In addition, Il Piccolo represents many of the best international luxury furniture brands. We design, manufacture and sell the best in design. Also with regard to La Cornue kitchens, we follow the customer from the design to the realisation of the project, integrating the whole process with a precise and professional service.CONTACT US