Il Piccolo Blog
Questions to ask yourself when planning a new kitchen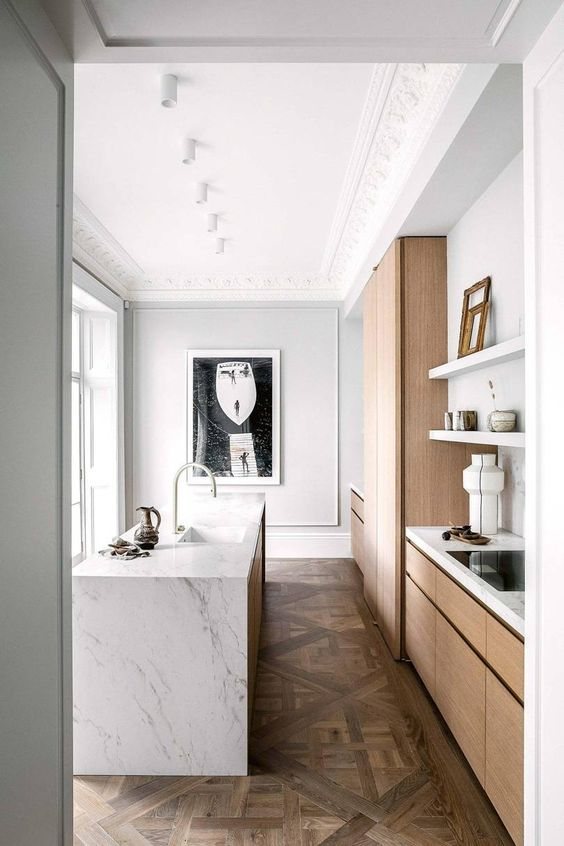 First step: what do you want?
How do you navigate your way through the variations involved, from shape to colour, when you have the need, or the desire, for a new kitchen? The first piece of advice is to be clear about what you want, from there you go on to everything else. For example: is there a need to cook meals professionally, thus choosing a kitchen that mirrors those of hotels and restaurants? Do you want a cosy ambience or something merely functional?
The importance of flat layout and space
The conformation of the house in which the kitchen is to be inserted is undoubtedly fundamental, because whereas in traditional flats it was a separate room, open spaces, where it is one with the living room, now prevail.
Obviously one cannot disregard the available space: especially if one is dealing with not gigantic dimensions, every inch must be exploited. When starting to think about a new kitchen, one must reflect on one's way of understanding food: do you go shopping every day and therefore have little stock, or do you tend to need a large, space-saving larder?
One must also think about how the space where the kitchen will be located is divided. If we are talking about a completely new project, this is less important, but in the case of renovations and furniture changes, it is essential to know the connection points for water and electricity, for example.
The island and the triangle
The first point to be decided about one's new kitchen is the shape, to be determined according to the floor plan, space and also personal taste and requirements. Do you want an island or not? And what function, if any, should it have: a counter for eating, or more functional with the hob?
One cannot disregard ergonomics, i.e. the need to be able to carry out the necessary cooking operations without making too many movements. This is why the new kitchen must be built around the triangle between the area where you cook (the hob and oven, usually), the area where you store food (the larder and fridge) and the area where you wash (the sink and dishwasher).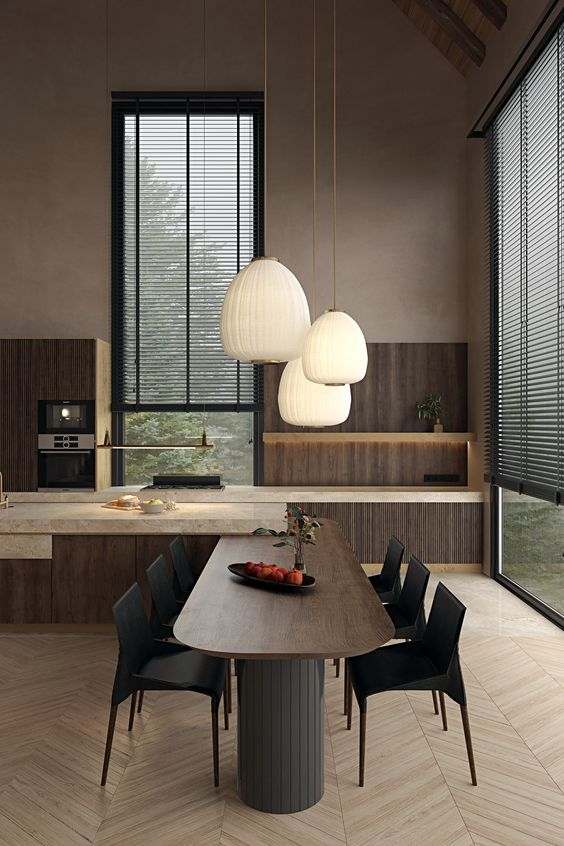 How style influences the design of a modern kitchen
The style of the house and one's own way of understanding the kitchen obviously plays a role in the design. In fact, if you are dealing with a classic interior design, you will have to take this into account. For example, one cannot forget that the watchword is symmetry and that the hob is often the focal element. In addition, in a classic kitchen there is a tendency to display objects, from pots and pans to delicate tea sets, on shelves and racks that themselves become part of the décor. If you are in a modern context, on the other hand, you will tend to hide utensils. What influence does this have on the design of a kitchen? A considerable influence, because you will need to provide storage space for them, not in plain sight!
Contemporary kitchens usually do not have wall cabinets and handles, unlike classic kitchens. Style also influences colours: for a classic, it is better to choose pastel shades or white, for a modern kitchen go for single-colour choices, even with bright colours, or two-tone. And the materials? To make no mistake, wood is good in any scenario, materials such as steel or Fenix are more modern, while glass is a refined detail that can be added in any case.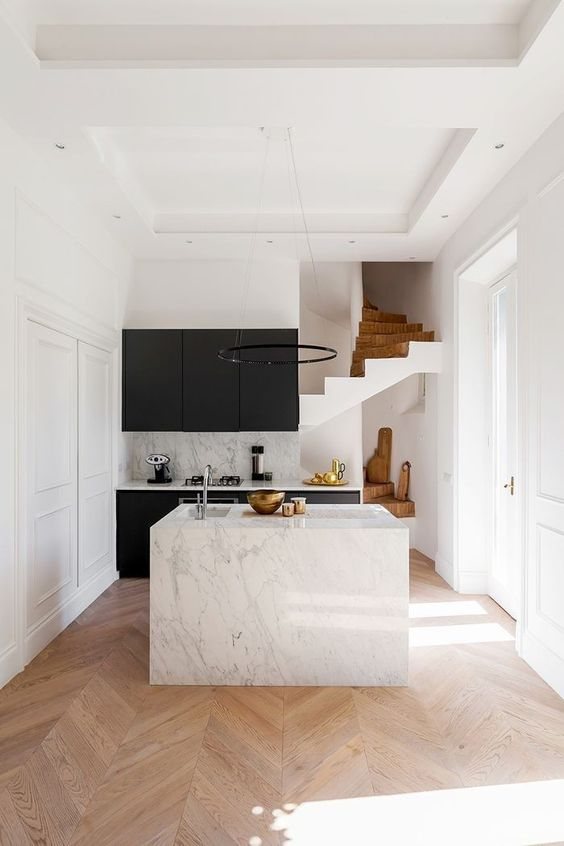 Technology, on the other hand, is for everyone, from classic to modern
As far as technology is concerned, even a classic new kitchen certainly does not do without it. The difference is only that there is a tendency to emphasise the more technological appliances less than in a modern context. So, whatever the orientation of one's home, one will not deprive oneself of everything that can make working in the kitchen more comfortable.
Need to furnish your home or a single room?
Choose a top-notch woodworking shop.

We have over 50 years of experience!
Contact us!
Il Piccolo, a second generation family-run joinery, opens its own showroom in Lugano. With over 50 years of experience, Il Piccolo brings with it a wealth of technical and design knowledge of the highest level, thanks to the numerous interiors designed and furnished all over the world. In particular, Il Piccolo has a wealth of experience in the design and production of several corner wardrobe models. Finally, Il Piccolo represents the world's most prestigious furniture brands.
Our company designs, manufactures and sells the best of made-in-Italy interior design, following the customer from the design to the realisation, delivery and installation of the work, supplementing the process with a precise and professional assistance service. Looking for the ideal corner wardrobe for your room? CONTACT