Il Piccolo Blog
From 1950s to country, the various declinations of an antique kitchen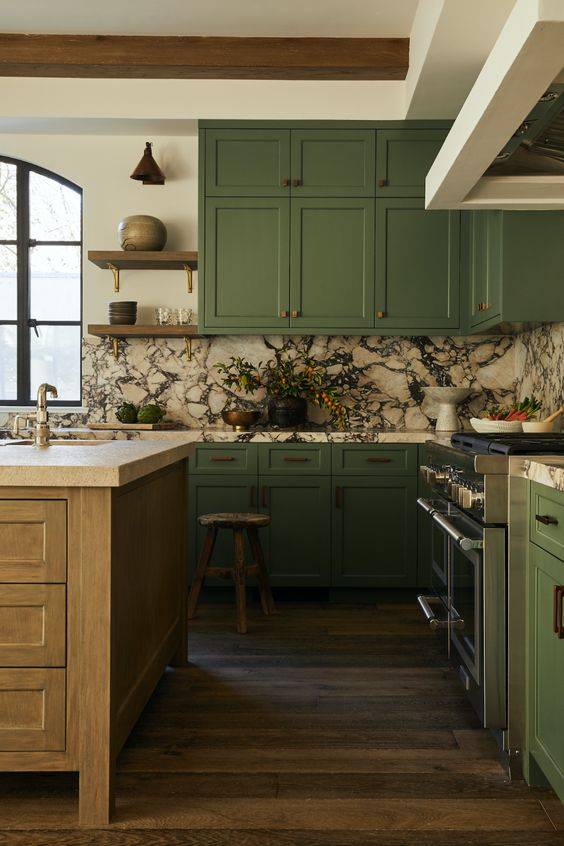 Vintage does not mean without modern conveniences
In the age of modernity, one can decide to furnish according to contemporary dictates, focusing on functionality and minimalism, with the philosophy of less is more, opting for modern materials such as metals and steel, with a palette of a few colours (whether neutral such as white or black or intense shades such as blue or red) or one can choose to focus on the times of the past, going back to the furnishing philosophy of a few decades ago. In particular, an antique kitchen is a room that has enormous appeal because it must combine reclaimed materials, shapes and colours that characterised antique interior design with modernity.
In fact, a myth must be dispelled immediately: deciding to want vintage furniture does not at all mean renouncing modern conveniences, for example a dishwasher, a state-of-the-art fridge and a modern, high-performance hob. They simply have to be integrated with design taken from the past.
Shabby chic creates a cosy antique kitchen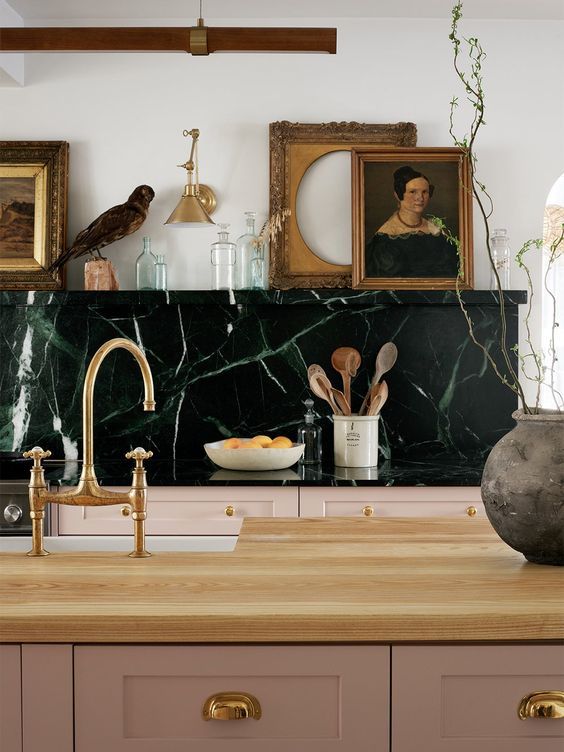 One style that knows how to combine materials taken from tradition, often artfully created to look aged, with furniture is shabby chic, which takes its cue from old English homes. The main material in this case is wood, which tends to be kept untreated to appear more antique and vintage, but played out in shades of white, the colour that characterises this style more than any other. There are inserts in metals such as iron and in glass, and particular importance is given to framed cupboard doors, that is, framed by a frame, with a pickled finish to look used. The emphasis is on large tables rather than islands and spacious pantries. The overall atmosphere should be soft.
Country plays with wood, marble, sinks and stoves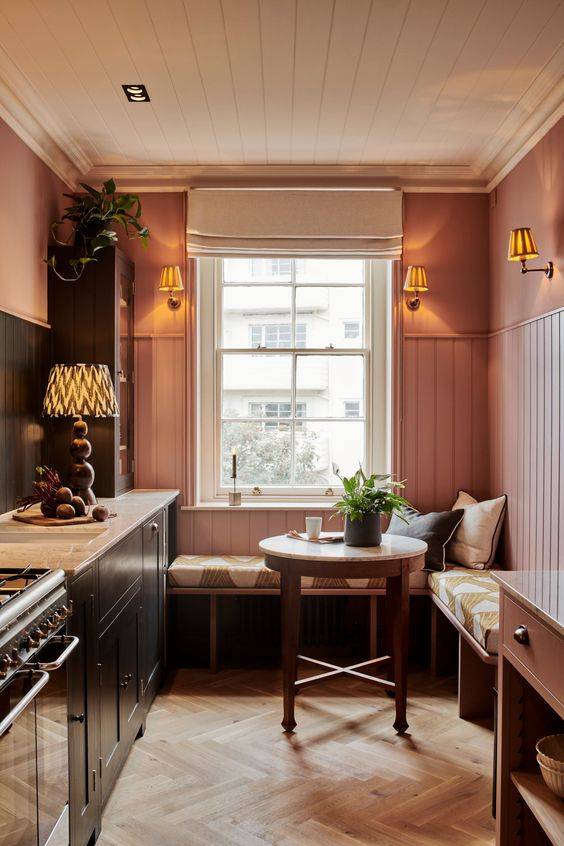 Another interior design style that is perfect for an antique kitchen is the country style, which in some ways is reminiscent of the shabby style. It is a style that echoes the dictates of traditional homes in the American countryside and combines modernity and tradition like few others. In this case too, the main material is wood, again rough but with a preference for the natural colour. In fact, wood will be the table, which once again must be the centrepiece of the room, with its chairs, as well as the actual kitchen. Marble details will be combined with it, for example the kitchen or table top if you want to make it even more majestic, tiles on the walls or masonry, copper utensils such as hanging pots and pans. Among the furniture that cannot be missing are the sinks, which must be particularly well cared for, and if you want a large stove. The wood colour, which is dominant, is combined with shades such as yellow now, blue or green, which recall the countryside and nature.
The antique kitchen revived from the 1950s boom years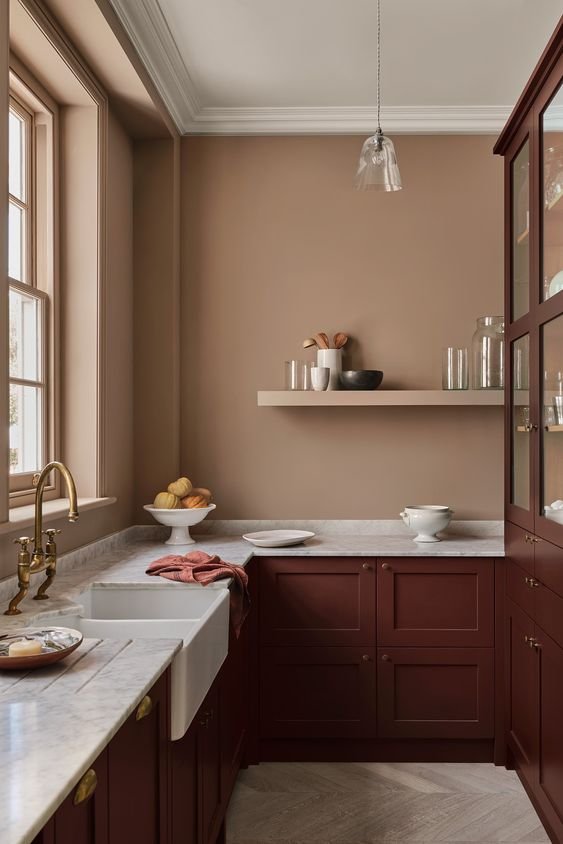 Shabby chic and country are not the only styles in which a kitchen can be furnished to make it look retro. In itself, a classic kitchen, which is built symmetrically around the hob and makes harmony its main characteristic, cannot be called an antique kitchen. If you want something special and old-fashioned, you can refer to the kitchens of the 1950s and 1950s, those of the economic boom. In this case, the furniture should be composed on the rounded and simple shapes typical of that era. The dominant palette uses pastel colours such as green, light blue, beige, yellow or candy pink, a decidedly original and somewhat challenging choice for a unique result.
It is not easy to achieve this skilful mix of tradition and comfort for an antique kitchen, while also optimally incorporating the appliances you do not want to do without. It is advisable to turn to experts and prestigious brands, such as La Cornue and Lacanche, for a truly stunning effect.
Need to furnish your home or a single room?
Choose a top-notch woodworking shop.

We have over 50 years of experience!
Contact us!
Il Piccolo, a second generation family business, opens its showroom in Lugano. With over 50 years of experience, Il Piccolo brings with it a wealth of technical and design knowledge of the highest level, thanks to the many interiors designed and furnished around the world. In addition, Il Piccolo represents many of the best international luxury furniture brands. We design, manufacture and sell the best in design. Also with regard to La Cornue kitchens, we follow the customer from the design to the realisation of the project, integrating the whole process with a precise and professional service.CONTACT US