Il Piccolo Blog
Cosy, intimate but not monotonous: how to furnish a cabin kitchen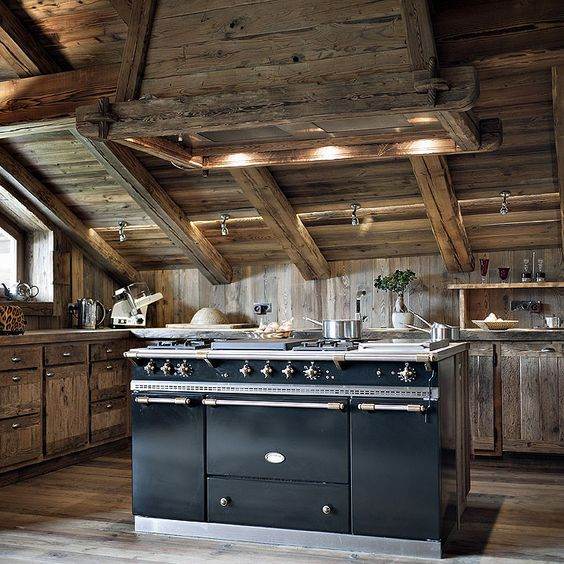 Are mountain huts and chalets synonymous?
When one thinks of a mountain home, especially mentally linking it to the cold and snow of winter, huts and chalets are mentioned indifferently. In reality, at least initially, the definitions were different: the chalet proper is a simple, isolated construction in the mountains, particularly in the higher Alpine regions, used as a dwelling, stable, work place or store for hay, wood or other agricultural products, while the chalet is a proper dwelling with all comforts. Even today, they are not synonymous, but there are differences. However, the principle that guides the way they are furnished does not change much: the key word is cosy, and the cabin kitchen is no exception.
How to furnish a chalet so that it is cosy but not stuffy
Staying with the differences, the chalet is generally a more cosy environment than the chalet. In fact, both cases do not lack all the comforts of modernity and the destination is that of a holiday home. The chalet is generally smaller in size and has lower ceilings, which requires even greater skill in furnishing it, dosing furniture and accessories to make it a refuge but not give a feeling of being too crowded and therefore too heavy. A cabin kitchen in turn must be able to be a refuge where one can spend time, eat and warm oneself after a day on the slopes or after a long walk, where one can also cook without difficulty thanks to the most modern technologies.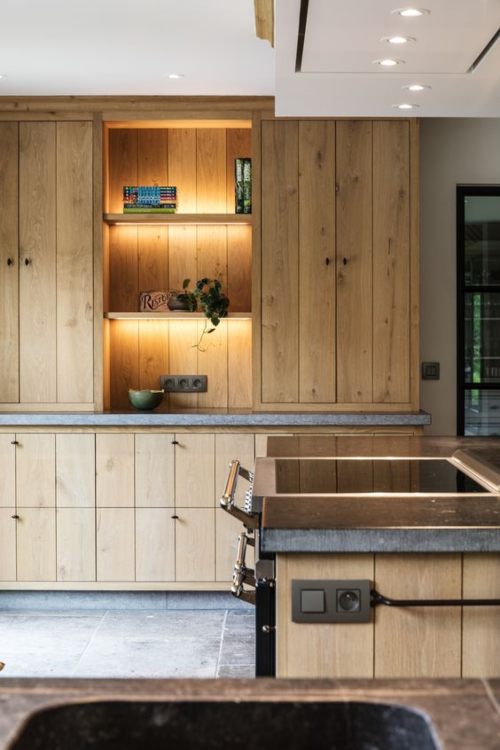 The role of wood in a cabin kitchen
The best tradition linking chalets to huts and mountain homes in general speaks of the use of wood for furniture, floors and if possible also for walls and ceilings (think of the charm of an attic in the middle of the snow). It is the main material for these realities, as well as the one that par excellence brings a feeling of domestic warmth (even off-metaphor, since it is an excellent thermal insulator). The skill when it comes to mountain houses or in any case where wood prevails is not to exaggerate, risking monotony and a monochromatic effect. It is necessary to break up and enliven with the inclusion of elements of other materials.
Furnishing the kitchen of your mountain hut is only simple on paper, because you have to combine tradition and modernity, cosiness and functionality, wood and other materials. To be on the safe side, you can rely on the experts in a kitchen studio and go for premium brands such as Lacanche and La Cornue.
Other materials that create atmosphere in the cabin kitchen
Wood for the kitchen of a chalet is perfect for the kitchen furniture itself and also for the table, which must be a central element, both symbolic and aesthetic focus of the room. The kitchen of this type of dwelling can be reminiscent in style of a country kitchen because it plays with the same basic rustic and cosy concept and the same materials. Both, for example, favour wood left untreated or at least in its natural colour.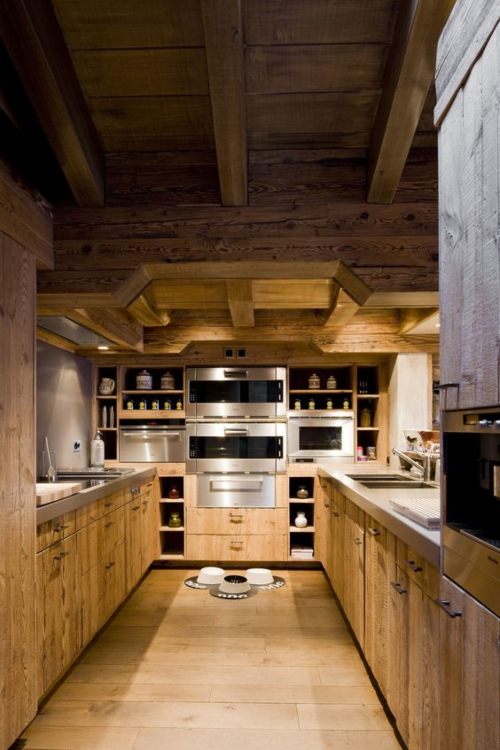 Other materials that go well with wood for the cabin kitchen are marble, for example for worktops, if desired also for masonry. As in country style kitchens, you can insert a stove with a classical flavour, or if you have the possibility a beautiful fireplace that burns and creates atmosphere.
As for colours, the natural colours of wood can be combined with primaries (green, yellow, red), perhaps in details such as curtains or chair cushions. If you want to give a more contemporary tone to the cabin kitchen , which only apparently follows tradition but in reality is equipped with the most modern appliances, you can insert materials such as iron and steel, even in the utensils to be left on display, transforming them into design objects.
Need to furnish your home or a single room?
Choose a top-notch woodworking shop.

We have over 50 years of experience!
Contact us!
Il Piccolo, a second generation family business, opens its showroom in Lugano. With over 50 years of experience, Il Piccolo brings with it a wealth of technical and design knowledge of the highest level, thanks to the many interiors designed and furnished around the world. In addition, Il Piccolo represents many of the best international luxury furniture brands. We design, manufacture and sell the best in design. Also with regard to La Cornue kitchens, we follow the customer from the design to the realisation of the project, integrating the whole process with a precise and professional service.CONTACT US