Il Piccolo Blog
From wood and pewter to serving dishes in the china cabinet, the details to create a colonial kitchen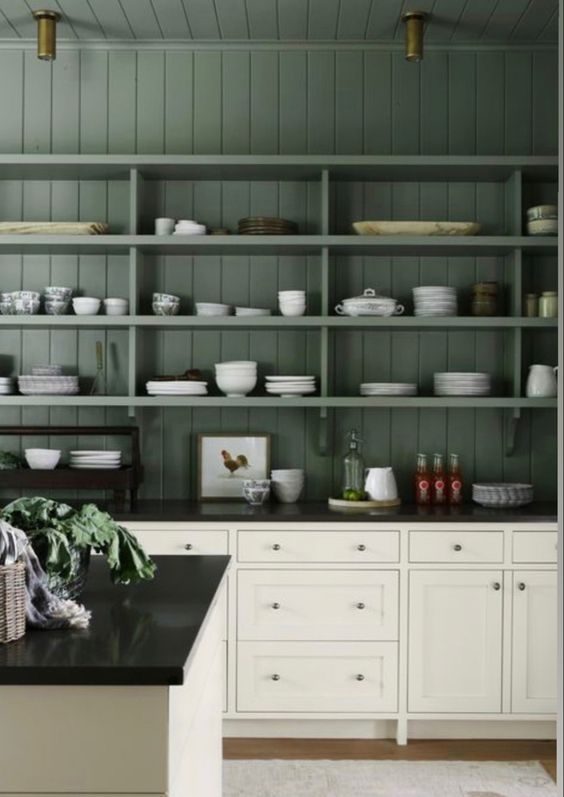 Interior design, every style corresponds to a philosophy or a story
Styles in interior design are not just an aesthetic thread that guides the choice of furniture and accessories, as well as the combination of colours and materials. They take their cue from different philosophies, such as the Zen theory behind Oriental interior design, for example, or from history itself, as is the case with country or country furnishings and colonial furniture. Bringing a colonial kitchen to life means reviving years characterised by contrasting interactions between colonialists and colonialists.
In the colonial style, various cultures are united. However, there are common traits
If with country kitchens the tradition of the American countryside is revived, in western kitchens one also sees the influence of the colonising peoples, from the Spanish onwards, in colonial kitchens the cultures of those who conquered large parts of Africa, India and America, from the Spanish themselves to the British to the French, are interwoven. Clearly, each influence has its own particularities, but there are common traits that create the colonial style.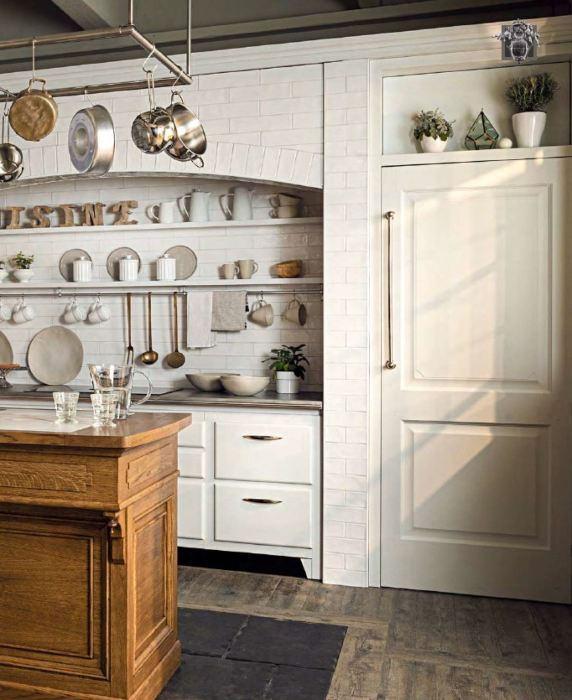 In a way it is a retro interior design, because it is inspired by a period between the 6000s and the 1700s, although it is obvious how it should be declined with modern technology. Giving life to a colonial kitchen, a particular and fascinating choice, but one in which details must be calibrated, is not obvious, getting a fabric or colour wrong can irreparably ruin the atmosphere. Turning to big brands, which implement these increasingly popular styles in their creations, such as Lacanche and La Cornue, is in any case a winning choice.
The colonial kitchen relies on dark, raw wood and pewter
But how does one furnish a colonial-style kitchen? It is particularly suitable for large sizes, although with some space-saving measures it can be realised in smaller spaces, and it creates a spartan and apparently rough and worn atmosphere, which is in fact extremely detailed. The main material, just like in peasant interior design, is wood. If possible, dark, hard variants such as mahogany, cherry and walnut should be used. In contrast to rustic settings, however, metal, especially pewter, made of tin and other metals, should be used rather than marble. The table and chairs will be made of wood, and pewter shelves or drawers, both functional and decorative, will be included.
Guide to fabrics and colours, nothing must be left to chance in a colonial kitchen
Even the choice of fabrics for tablecloths and curtains must not be left to chance. In fact, to faithfully reproduce the colonial style, it is necessary to opt for natural ones such as linen, cotton and silk. A line must also be followed for colours. In addition to dark wood, left natural, brown tones should be used, to be lightened with neutral colours such as greys and brightened up with yellows and reds that recall the intensity of distant lands.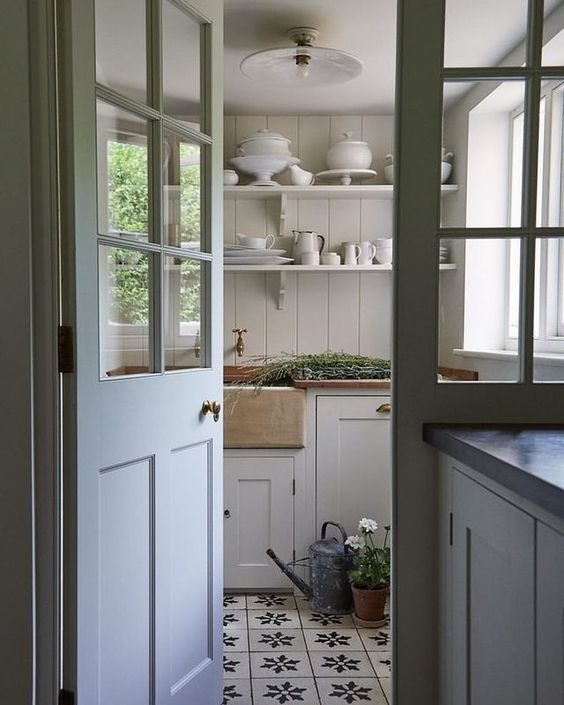 The lines of the furniture, especially of the table and chairs, are retro, very intricate, with unusual lines inserted into the legs of the table or chairs, which in turn must be important, perhaps upholstered in velvet or damask, both in the seat and in the back. Forget minimalist minimalism, unusual and elaborate shapes are the rule for a colonial kitchen. Peninsula cabinets reminiscent of those found in bars are often included, flanked by high stools.
The plate service should be porcelain, the light warm and soft
As for the dinner service, it should be chosen in materials such as porcelain, possibly hand-painted, to be highlighted in shelves that leave it in view. It is part of the furnishings but takes on a design function! Attention should be paid to details such as knobs, which should be made of brass or bronze. References to distant journeys and regions should also be included, as desired.
Finally, such a kitchen requires soft, warm light, which can come from vintage-style pendant lights. For those who like them, plants are welcome in a colonial kitchen.
Need to furnish your home or a single room?
Choose a top-notch woodworking shop.

We have over 50 years of experience!
Contact us!
Il Piccolo, a second generation family business, opens its showroom in Lugano. With over 50 years of experience, Il Piccolo brings with it a wealth of technical and design knowledge of the highest level, thanks to the many interiors designed and furnished around the world. In addition, Il Piccolo represents many of the best international luxury furniture brands. We design, manufacture and sell the best in design. Also with regard to La Cornue kitchens, we follow the customer from the design to the realisation of the project, integrating the whole process with a precise and professional service.CONTACT US