Il Piccolo Blog
Comfortable, durable but with the right style: how to choose the right daybed outdoor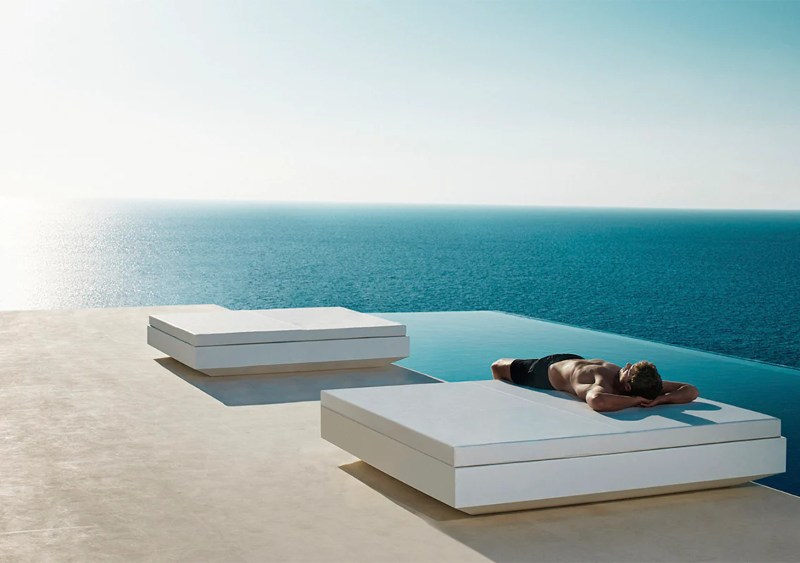 So much desire to be outdoors, between relaxing and eating, you need to find the right daybed outdoor .
It's summer and there is a great desire to spend time outdoors, sunbathing, eating with friends or simply relaxing with a cool drink. In recent years, the concept of outdoor spaces has changed. They are furnished with ever greater care and are often transformed into authentic dining areas, equipped with kitchens and comforts, or real outdoor lounges. Every accessory is carefully chosen and the same applies to the daybed outdoor .
The characteristics of daybed outdoor
If one has to deal with a large space, be it a balcony or a garden, one tends where possible to create various zones: one for eating, one for relaxing, one for enjoying oneself, perhaps poolside. The classic deckchair will find its place here and must meet several criteria. First of all, it must be comfortable. Of course, since it is part of a well-thought-out outdoor area, one must also look at aesthetics. Finally, if you want an daybed outdoor that can be moved to different areas of the outdoors or even just oriented towards the sun, it must be light and transportable (one idea is to have it equipped with wheels). For those who do not have much space, a folding solution can be considered.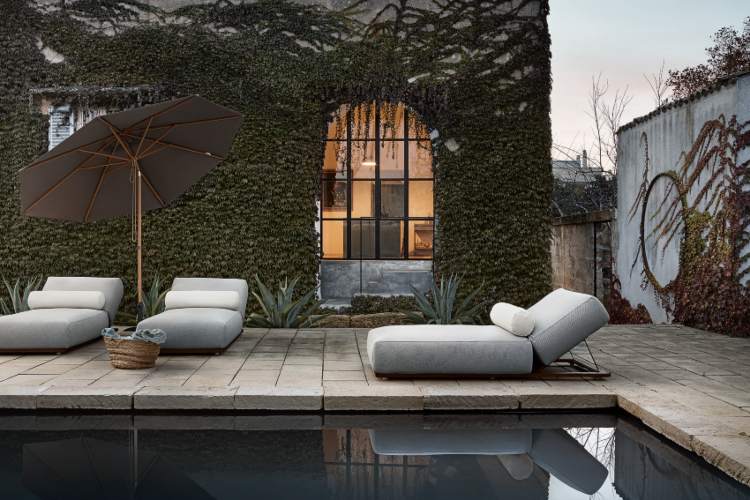 The outdoor sunbed must give the possibility of lying down comfortably by extending the legs. To increase comfort, it is advisable to choose a model, whatever the material and style, with an adjustable backrest, so that you can choose on a case-by-case basis whether you prefer to be more horizontal or more seated. Elements such as armrests or padding at the nape of the neck or even an adjustable headrest also help comfort.
The materials for the daybed outdoor : first of all, durable
One must not forget, as always when it comes to outdoor furniture, that there is a need for the sunbed to be able to withstand the weather, unless you want to take it in and out all the time: but that is very inconvenient. So, you need a mat
Therefore, you need a material that will not be damaged under water or in the sun. The choice is wide and also depends on the style of the garden or terrace. Wood is the solution for those who want something classic and extremely natural, environmentally friendly, light enough to be moved but at the same time heavy enough not to fly in the wind. It also fits in with all kinds of furniture. For something romantic and extremely light, there is also bamboo.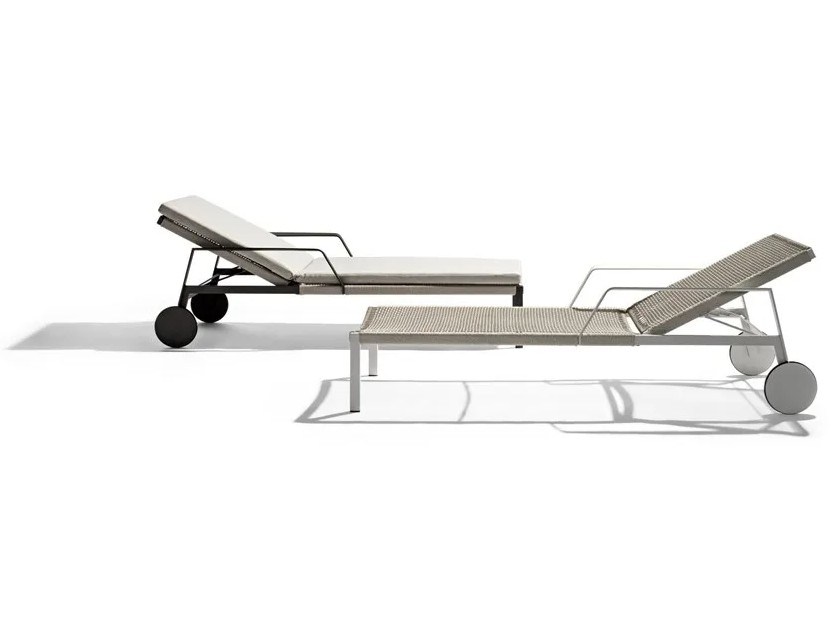 For something more modern and essential there are various metals, from iron to steel and aluminium, which is one of the main materials for exteriors, think kitchens. A material that is good for all kinds of outodoor is rattan, along with synthetic and modern materials. For the daybed outdoor you can, and indeed should, provide cushions that make it even more comfortable, and that are sun- and water-resistant. Recommended are cotton, linen and textilene. Many models have padding by default.
The daybed outdoor and style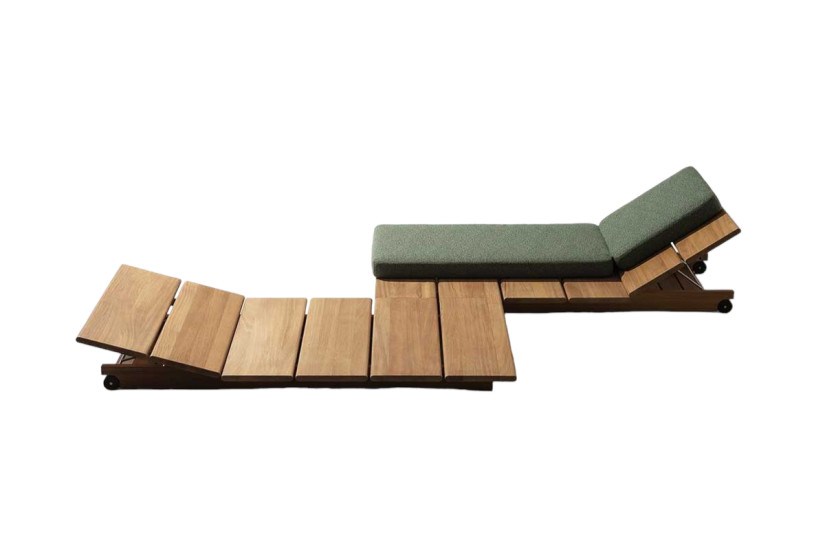 You can choose between a slim, linear lounger with legs or for a more enveloping and generously sized one. Even, if you want to share the space, there are extra-large models that fit at least two people. There are modern beds that are extremely minimalist and linear, others classic with less geometric and softer shapes. As for colours, with white or soft shades such as grey, beige or anthracite you can never go wrong. For the modern exterior, black is also popular, perhaps softened by cushions and coloured details. If you want something original, go for different, bright colours. And a good parasol goes well next to it.
Need to furnish your home or a single room?
Choose a top-notch woodworking shop.

We have over 50 years of experience!
Contact us!
Il Piccolo, a second generation family business, opens its showroom in Lugano. With over 50 years of experience, Il Piccolo brings with it a wealth of technical and design knowledge of the highest level, thanks to the many interiors designed and furnished around the world. In addition, Il Piccolo represents many of the best international luxury furniture brands. We design, manufacture and sell the best in design. Also with regard to La Cornue kitchens, we follow the customer from the design to the realisation of the project, integrating the whole process with a precise and professional service.CONTACT US