Il Piccolo Blog
Designer pool loungers, essential for perfect relaxation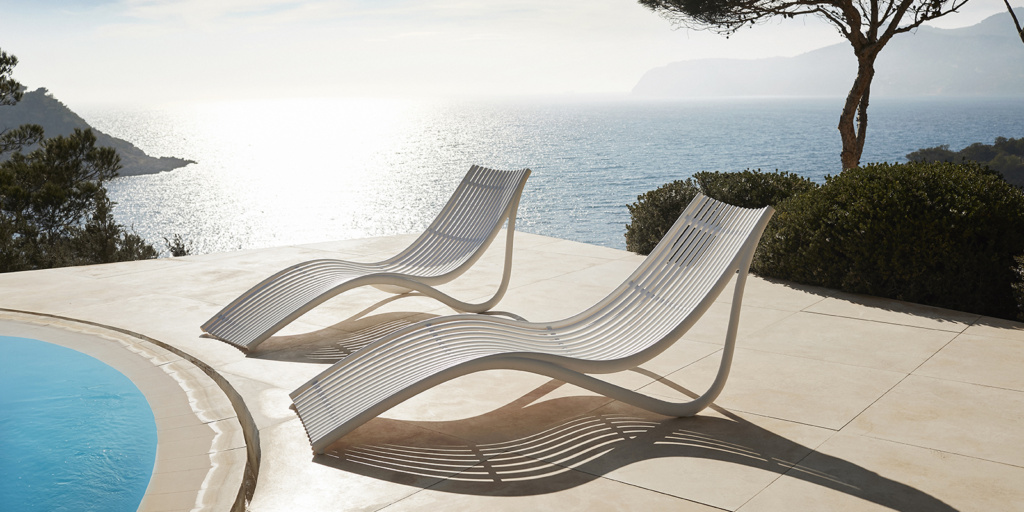 Designer pool loungers must be chosen with care: you will be spending a lot of time on them.
Designer pool loungers have become indispensable for a pool area! It is a mistake to think that a pool area can be furnished without knowledge. This is where you will spend a lot of your free time during the summer, and you will often have guests who you would like to impress.
Design pool loungers are therefore an essential piece of furniture that can be combined with other elements not only in the pool area but also in the wider outdoor area and even in the indoor area. Positioned on the lawn, by the pool or on the patio, there are many possibilities when it comes to choosing designer loungers.
Design pool loungers with wheels are more comfortable and easier to maintain
Foldable designer pool loungers take up little space and are therefore perfect if storage space is at a premium. If they have wheels, they are easy to move around and it should be remembered that they are always easier to maintain than a fixed design lounger.
How to choose pool loungers? In addition to design, think about their function
When choosing design loungers to put next to the pool, it is important to ask yourself what their primary purpose will be. For those who want a designer pool lounger for reading a book in a relaxing area, choosing one that offers the possibility of a semi-sitting position is certainly the best solution. On the other hand, if you plan to use your pool lounger mainly for napping or sunbathing, a solution that offers a perfect lying position is a perfect match (flat pool lounger). Comfortable and ergonomic 'S'-design loungers are ideal for those who have difficulty lifting or have back problems. The multi-position design pool loungers, generally equipped with wide armrests, allow both activities such as reading and sleeping or sunbathing in a lying position.
The materials for designer pool loungers
As far as materials are concerned, PVC is easy to maintain, inexpensive and very hard-wearing. If you want modernity and pool loungers that add an aesthetic touch to your outdoor area, you can choose resin instead.
Wooden design loungers are generally made of teak, an exotic wood, but also exist in other versions such as fir, acacia, etc. Elegant and stylish, wood is also a material to consider if you want to combine practicality and aesthetics.
The frame of the loungers is usually made of aluminium, which is a very light and stainless material. The lightness of aluminium allows pool loungers to be moved quickly and easily if necessary, for example to protect them from a sudden storm. As for the seats, some models of designer pool loungers are made of the same material as the others. If this is not the case, the seat will most likely be made of textilene, a very comfortable and soft synthetic material.
Cushions are essential to make pool loungers design and comfortable!
Don't forget accessories when buying designer pool loungers. Here everyone can indulge themselves as they see fit, depending not only on their needs and the other elements already present in the space, such as loungers or furniture , but also on their own creativity. It should be remembered, in fact, that design sunbeds allow you to be more daring than traditional sunbeds. Among the accessories, cushions should be considered: it is better to choose those with removable covers to make washing easier.
When not in use, it's best to store pool loungers so they last longer. The cover protects the designer pool lounger from bad weather and UV rays. It is definitely recommended for winter. Sunshades, a kind of mini-umbrellas, protect from the sun's rays, allowing you to enjoy your designer lounger in complete relaxation by the pool.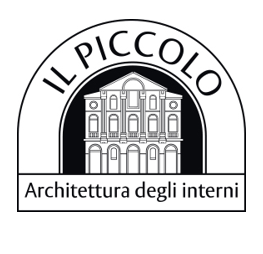 Il Piccolo is a company specialising in interior architecture. In the sector we are today a recognized brand, which has been able to become the spokesman of the made in Italy all over the world.
For over 50 years, we have been serving the most demanding customers and the most innovative designers. Born as upholsterers, over time we have become interior designers, having the privilege and the ability to work with the most famous names in the fashion industry and with architects representing the most prestigious names in international interior design.