Il Piccolo Blog
A seaside kitchen with a salty flavour. Wood, white and blue to recall the waves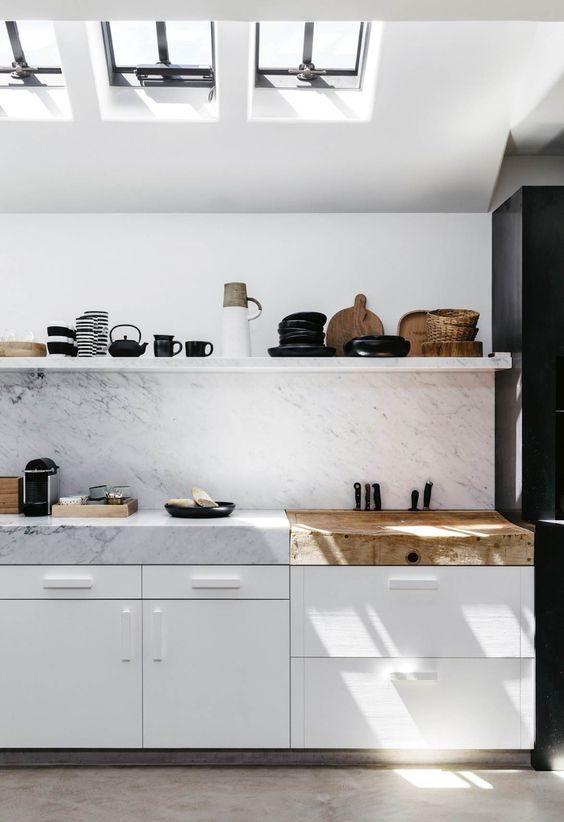 The atmosphere of a beach house is unique
Sand, wind, waves, foam and salt water: a holiday home by the sea conjures up exactly these images. It is what you see, if you are lucky, from the window, where the salty air enters, it is what makes you feel the type of furniture that is chosen. A holiday home must have every possible comfort, but it is certainly different from one where you live all year round. Above all, it is characterised by a relaxed and informal atmosphere, but when we talk about a mountain hut and when we think about a beach house, the interior design and the way of furnishing will be different. A seaside kitchen is no exception.
The differences between country, mountain and seaside kitchens
Although some traits may be similar, it differs from the typical kitchen of a chalet or a mountain lodge, just as the final effect sought is different. In the former case, it must make one think of the warmth of a fireplace on a snowy day, in the latter of the coolness of a cooling bath. If a mountain kitchen has some traits in common with a country kitchen, especially in that they are characterised by rough wood, a seaside kitchen has colours such as white and blue of the navy and Mediterranean style.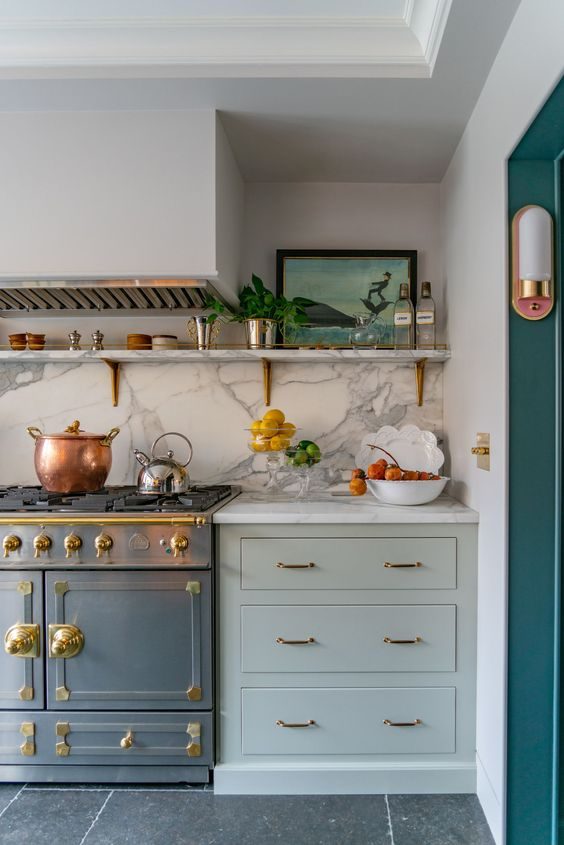 The classic seaside kitchen is white and blue in wood, matt or glossy
Here too, however, wood, especially if you want to follow a classic style, takes the lead. One thing must be made clear: the style of the kitchen will, as always, follow that of the whole house, and can be classic, modern or have particular declinations such as shabby or Nordic. There will, however, be common traits that are typical of a seaside kitchen, well taken up and enhanced by prestigious brands such as Lacanche and La Cornue that create kitchens, for holiday homes and not, that are authentic jewels of beauty and functionality.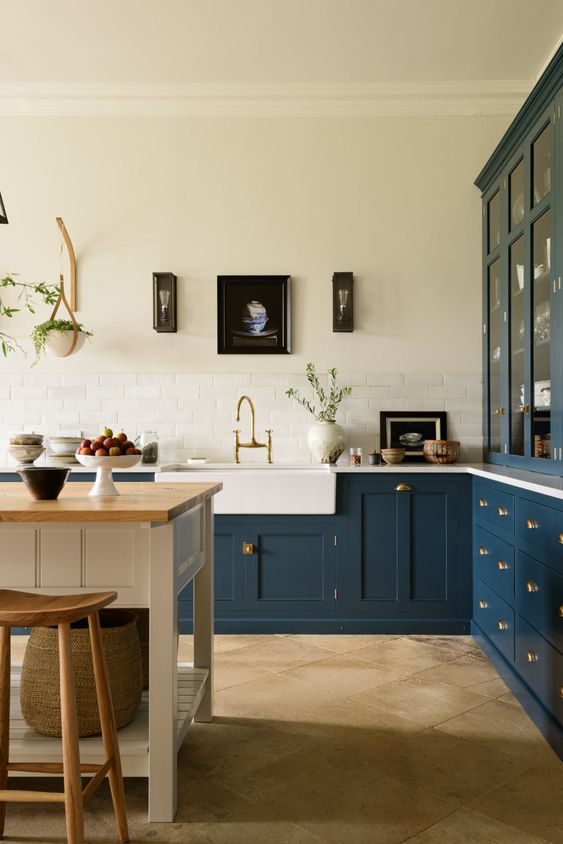 In particular, it should give a feeling of well-being and freshness, recalling the sea in every detail. Hence the colour palette, played in particular on white and blue with hints of green (without precluding details of other colours for those who wish). Many seaside kitchens have a retro feel, with furniture that recalls vintage in a subtle way. The main material is wood, in this case painted white. Depending on taste, you can choose glossy or matt, bearing in mind that the former brings brightness, while the latter gives a silky look (and is less complex to maintain, a detail not to be forgotten since you are still on holiday). The same goes for the second colour, blue; it can be shiny or matt. Depending on personal taste there are various shades of blue to choose from. Blue and white striped tablecloths also fit the style well, as do curtains and cushions for the chairs that pick up on the two dominant colours.
How to furnish a modern seaside kitchen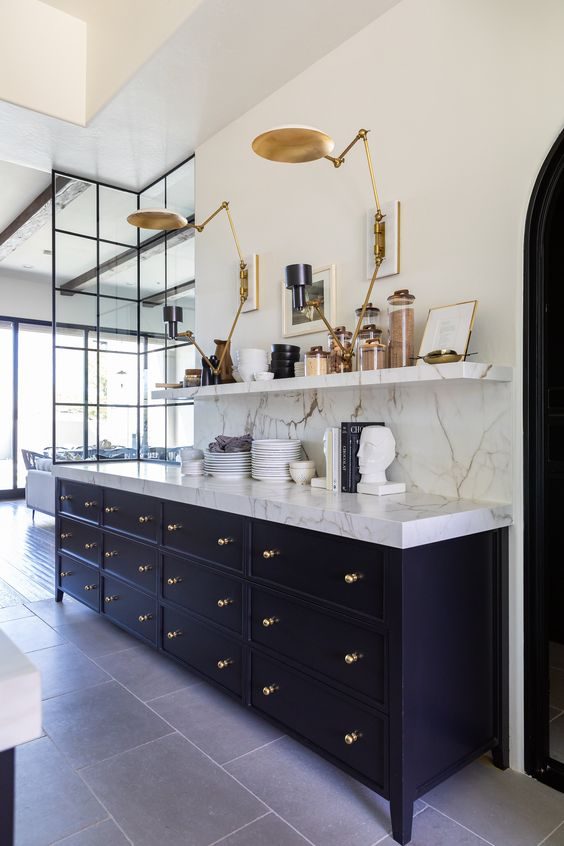 If you want a seaside kitchen that is more modern in style, go for clean, geometric lines, wood or if you really prefer something modern and taken from chefs' kitchens, stainless steel. Also in this case, white combined with blue should be in command. In any case, the kitchen of a beach house should be as bright as possible. In general, natural materials are preferred, in addition to wood also bamboo, rope for carpets, tiles on the walls, linen for tablecloths and curtains.
Accessories and design touches in a seaside kitchen
Important and capable of giving an extra design touch are the accessories, which in turn have the task of recalling the maritime atmosphere. So the dinner service can be made of porcelain and follow the white and blue colour scheme. Shells or porcelain can be chosen as decorations and furnishings.
Need to furnish your home or a single room?
Choose a top-notch woodworking shop.

We have over 50 years of experience!
Contact us!
Il Piccolo, a second generation family business, opens its showroom in Lugano. With over 50 years of experience, Il Piccolo brings with it a wealth of technical and design knowledge of the highest level, thanks to the many interiors designed and furnished around the world. In addition, Il Piccolo represents many of the best international luxury furniture brands. We design, manufacture and sell the best in design. Also with regard to La Cornue kitchens, we follow the customer from the design to the realisation of the project, integrating the whole process with a precise and professional service.CONTACT US