Il Piccolo Blog
From furniture to crockery, how to create the charm of vintage kitchens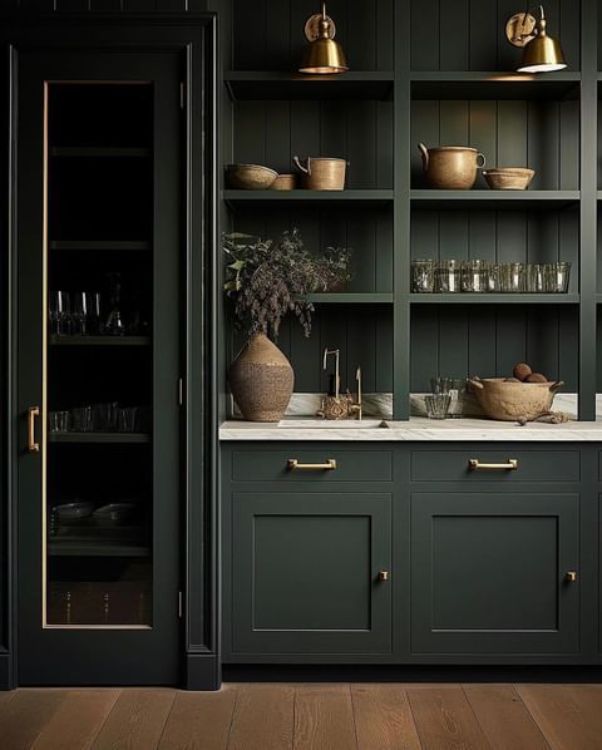 A retro kitchen combines modernity with tradition
Combining the modern with the traditional, without renouncing the undeniable conveniences that contemporary appliances and technologies bring, but choosing not to emphasise them in order to instead enhance the details of times gone by and their charm. The perfect balance, not easy to find but capable of giving a unique and unforgettable aura, gives life to vintage kitchens.
What does vintage mean?
Literally, the term vintage refers to something dated and at the same time valuable: in other words, they are elements that wink at the past, but valuable, true gems from past decades. To create a true vintage-inspired kitchen, it is necessary to take care of every detail, so it is a good idea to turn to big brands such as Lacanche and La Cornue.
Worn but only in appearance, the secret of vintage furniture
With a touch of romantic nostalgia, people often turn to the traditions of the past for their furniture. For example, shabby chic or rustic styles are popular, with their country-style kitchens that take atmospheres and objects from the furnishings of the American countryside of the times. A common trait is the bringing of wooden furniture (white in shabby, also rough in country) into their vintage kitchens that look worn and old but are actually not. One can therefore understand how vintage is a prestige style: its peculiarity is often to appear neglected and used without being so.
The choice of appliances in a vintage kitchen, from table to sink
So how do you recreate a vintage ambience in your kitchen? A first guideline is to choose retro appliances, at least apparently. It is not necessary to use them in earnest: for example, large cast-iron or metal stoves, especially typical of the country tradition, can be provided. You do not have to cook on them, you can safely use the hob, but they have an important scenic effect. A central element of vintage kitchens is undoubtedly the table, in wood or with a stone top, such as marble, or glass. It is, if possible, large and is the heart of the room.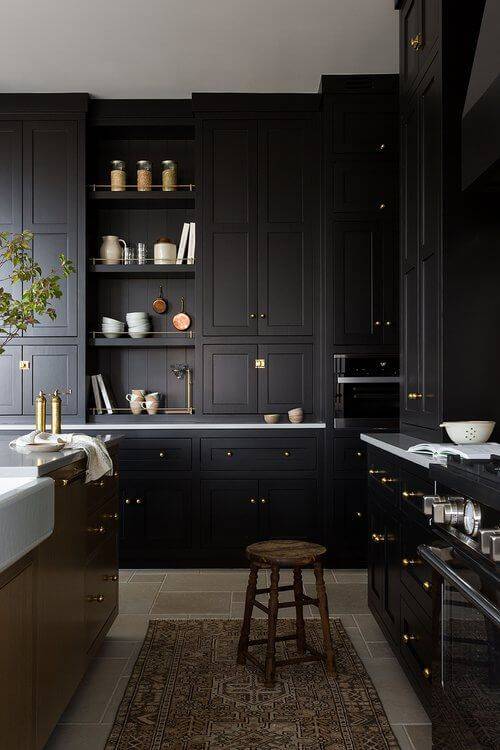 Even the chairs must fit the atmosphere, so do not choose something linear and minimalist as in modern interior design, but particular elements, with personality and decoration, whether carvings on the backs, important upholstery, elaborate legs, or benches, if you want upholstered. Another piece of furniture that should not be overlooked in a vintage kitchen environment is the washbasin, which must be large, square, in marble, ceramic or possibly stainless steel, with carefully designed taps.
Vintage tradition wants sinuous and undulating lines
While in modern contexts there is a tendency to have totally uncluttered surfaces, so much so that one prefers to have concealed cupboards or enclosed spaces for storing supplies and utensils, in vintage kitchens retro crockery, such as copper pots or cast-iron frying pans, hanging from the ceiling, or tea services in fine porcelain, displayed on shelves or in display cabinets inside furniture, become design elements themselves.
Another difference with modern design is that of lines and handles. In contemporary kitchens, an extreme linear simplicity is sought after, whereas in vintage kitchens there are wavy tops on the edges and all over the furniture, just for aesthetic effect. And handles, drawer knobs and shelves are elements to highlight, with important colours and dimensions.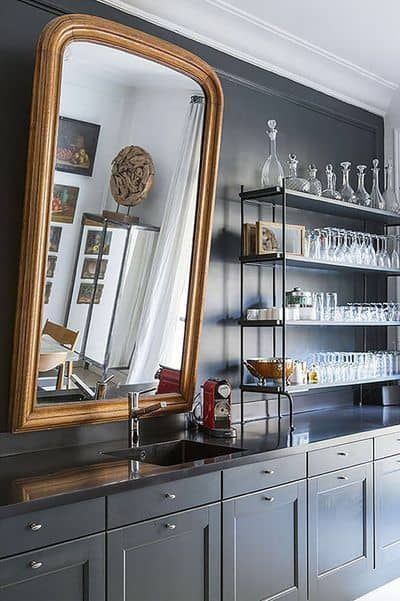 Other details: floor, lighting and wall decorations for vintage kitchens
For the floor, a winning choice is wood; you can also place chequered or encaustic tiles. If one has the possibility, a masonry wall covering brings atmosphere. As far as light is concerned, iron or crystal chandeliers and metal lamps are preferred to modern systems with recessed spotlights. Those who wish can decorate the walls with wood panelling, posters recalling retro settings or Hollywood stars or simply black and white family photos.
Need to furnish your home or a single room?
Choose a top-notch woodworking shop.

We have over 50 years of experience!
Contact us!
Il Piccolo, a second generation family business, opens its showroom in Lugano. With over 50 years of experience, Il Piccolo brings with it a wealth of technical and design knowledge of the highest level, thanks to the many interiors designed and furnished around the world. In addition, Il Piccolo represents many of the best international luxury furniture brands. We design, manufacture and sell the best in design. Also with regard to La Cornue kitchens, we follow the customer from the design to the realisation of the project, integrating the whole process with a precise and professional service.CONTACT US