Il Piccolo Blog
From materials to details, how to identify high-quality kitchens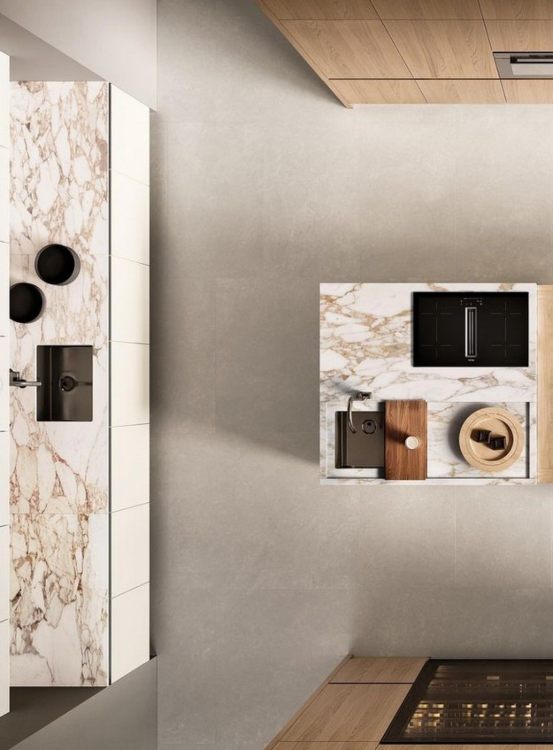 Kitchens, a special universe
The world of kitchens is extremely varied, because it combines functionality and design, spaces for cooking and spaces for living together in conviviality like no other room. It is capable of adapting to the specific needs of each family by making the best use of the available space, whether it is that of a large open space or a small studio apartment. And a complex room to furnish, and it is no coincidence that there are ad hoc interior designers, the experts in studio kitchens. But how can you tell which of the made-to-measure kitchens or furniture on the market are high-quality kitchens?
The definition of quality when it comes to kitchens
The quality of a kitchen is determined by several factors, which must be present at the same time. Firstly, it is a question of materials, but not only that. Even finishes and details that might at first appear unimportant make the difference between high-quality kitchens, designed by big brands such as La Cornue and Lacanche, and kitchens that are much less so.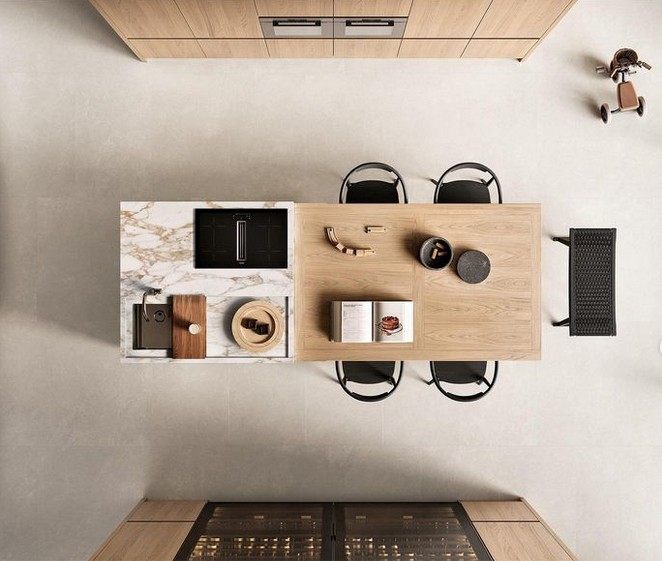 The definition of quality, however, cannot fail to include the ability to adapt not only to the peculiarities of the room but also to those of the person living in it. A kitchen must be made to measure for the person who will use it, which does not necessarily mean opting for ad hoc furniture and thus for a carpenter's kitchen, but it does mean choosing each element according to its own characteristics (if you love cooking, a kitchen like the professional ones, if you have plenty of storage space). And even if the tendency is to equip oneself with as much technology as possible, one will include the appliances that make one's tasks easier: this is evident with mini kitchens, where one has to make a choice sometimes. A truly quality kitchen provides everything that makes it possible to use it comfortably and effortlessly, even from an ergonomic point of view. It will therefore be built around the magic triangle formed by the hob, sink and fridge.
The materials of high-quality kitchens
As mentioned, for a kitchen to be of quality, it must be made of quality materials. This means that they must be aesthetically pleasing to the eye and at the same time have a number of basic characteristics for this room, such as being long-lasting, hygienic, not altering flavours, easy to maintain, and resistant to heat and humidity. High-quality kitchens can be made of precious wood as in the tradition, of stainless steel, one of the materials that best responds to the characteristics listed, of stone, they can have inserts and glass parts.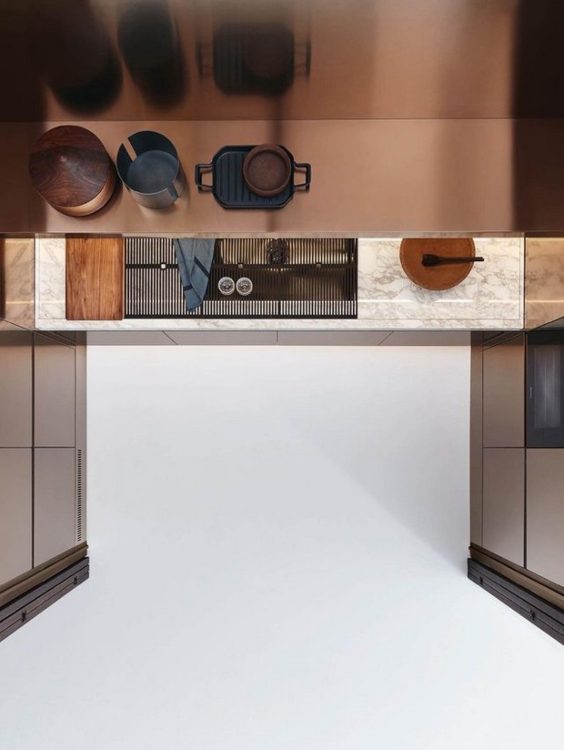 Also important are the provenance of the materials, the way they have been processed to bring out their best, if possible respecting the environment. Some styles such as country like raw wood, which does not mean that it is not cared for. The lacquering of wood itself and steel must be done in the best possible way, to be impeccable to the eye and to last. The combinations of materials, which add an extra touch to the whole, making it unique, refined and special, must also be chosen wisely for the qualities of the materials themselves and their aesthetic appearance.
Other details to consider in order to understand if yours are high-quality kitchens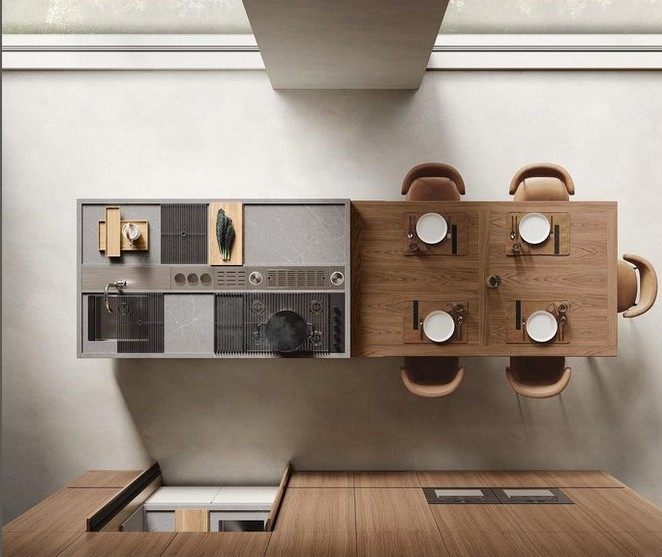 The finishing touches also have their importance in understanding whether one is dealing with a kitchen of superior quality. Details to look at carefully are the inside of the cupboards and cabinets, which in high-quality kitchens will be looked after just as carefully as on the outside, even if you cannot see them, as well as the opening parts such as the hinges, which are often stressed and must therefore be able to not be damaged. Attention should also be paid, if they are present, to handles and decoration details.
Need to furnish your home or a single room?
Choose a top-notch woodworking shop.

We have over 50 years of experience!
Contact us!
Il Piccolo, a second generation family business, opens its showroom in Lugano. With over 50 years of experience, Il Piccolo brings with it a wealth of technical and design knowledge of the highest level, thanks to the many interiors designed and furnished around the world. In addition, Il Piccolo represents many of the best international luxury furniture brands. We design, manufacture and sell the best in design. Also with regard to La Cornue kitchens, we follow the customer from the design to the realisation of the project, integrating the whole process with a precise and professional service.CONTACT US